Turbocharge growth with our software for go-karting tracks
With a proven track record in the industry, ROLLER's all-in-one platform helps busy operators manage their venues to save time, increase sales, and delight guests.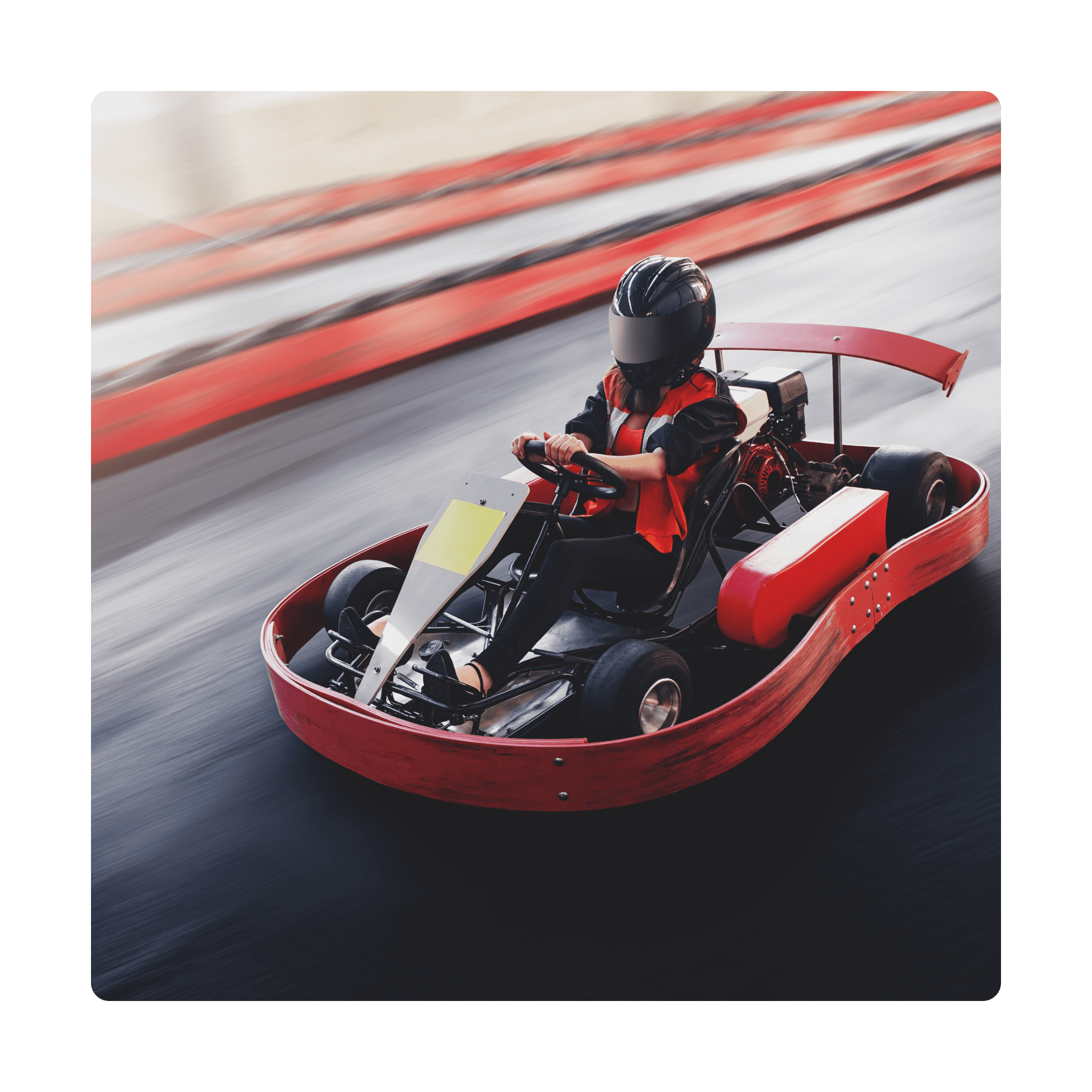 Trusted by over 1,400 venues worldwide: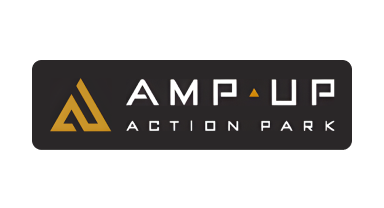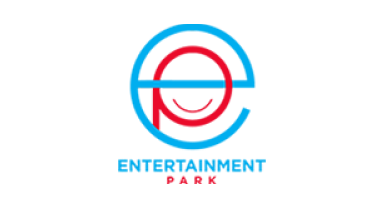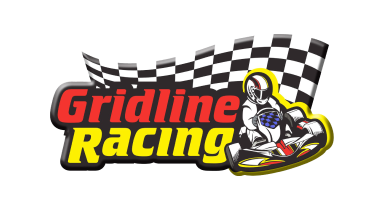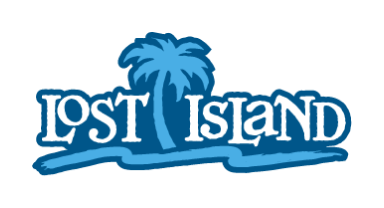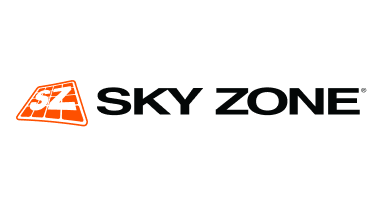 ONLINE TICKET BOOKING SYSTEM
Accelerate your online revenue
Get more racers into your venue with our modern, mobile-friendly online checkout. Guests can book everything from a single session to party or corporate packages in just a few clicks. No more double bookings, switching between systems, or confusing workflows – just a single platform that does it all.
increase in online conversion rate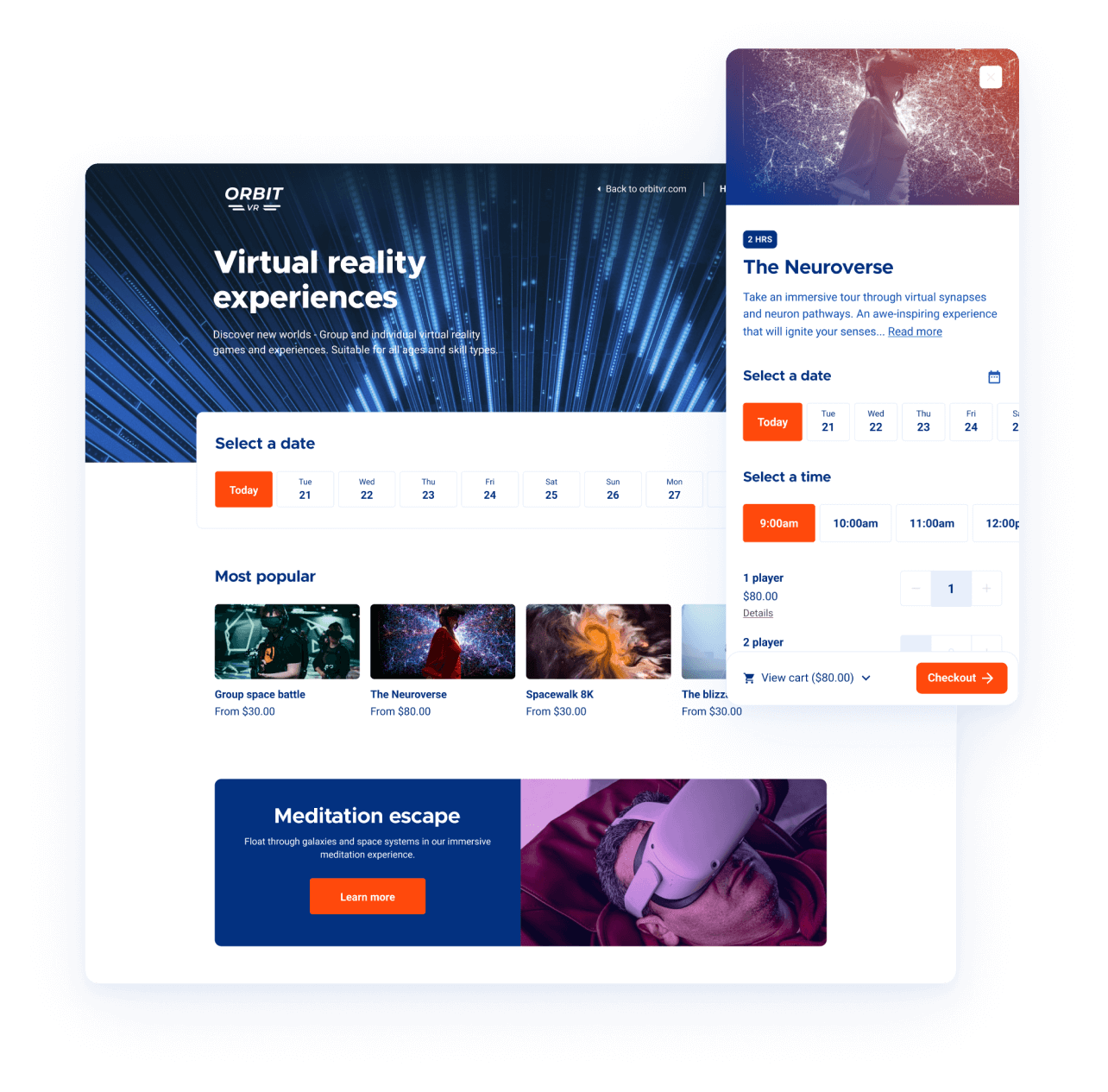 VOLARE INTEGRATION
Go faster with integrated track-timing
Say goodbye to operating disjointed tools that require manual reconciliation. ROLLER seamlessly integrates with
Volare
to give you specialized tooling, like automatic lap timing, real-time digital leaderboards, and safety lights.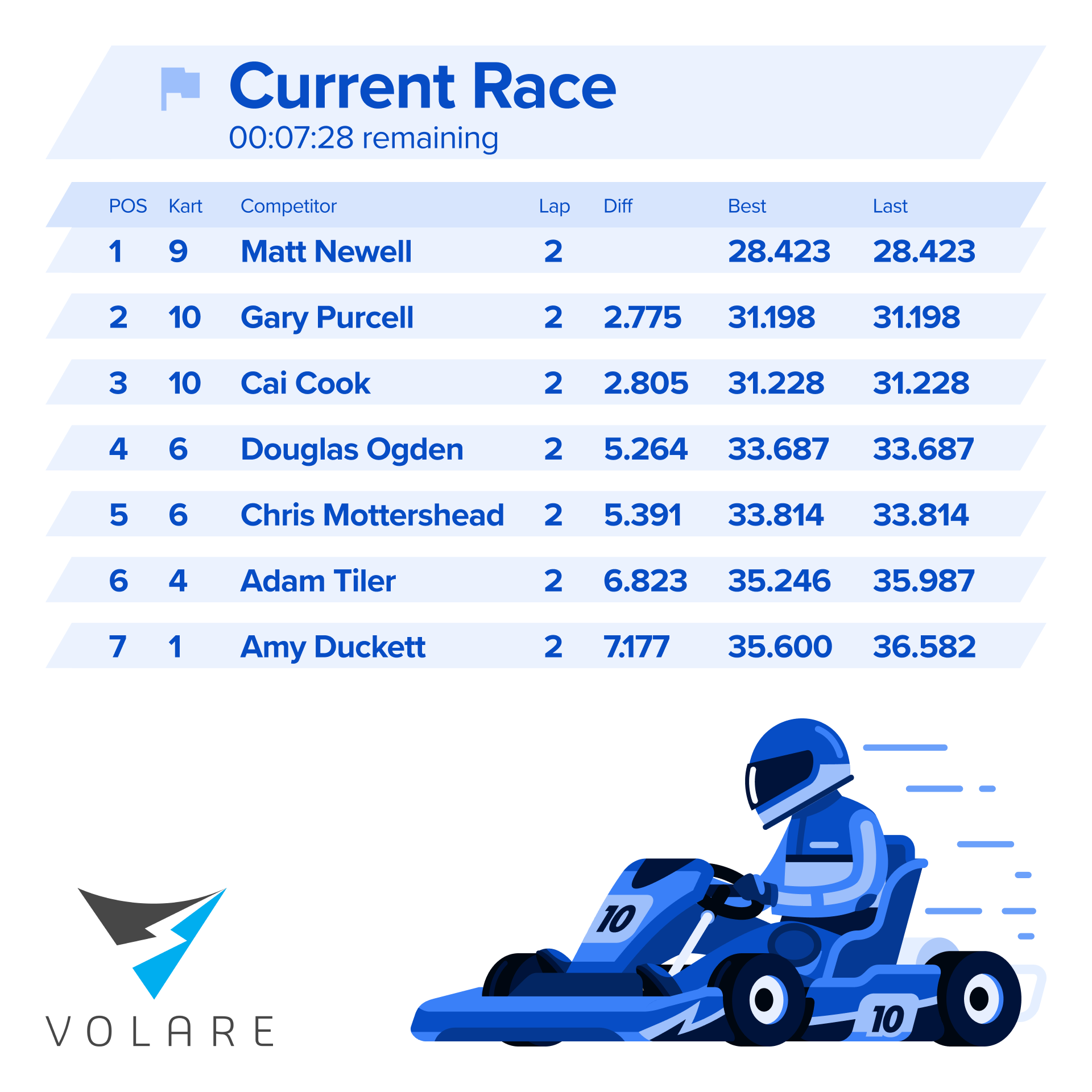 CUSTOMIZABLE PRODUCT SETUP
Tailoring complexity to your pace
ROLLER's robust platform balances simplicity with an extensive array of customizable options, creating a tailored experience for your venue. And unlike other dated solutions, our modern platform is intuitive to navigate and designed to save you time.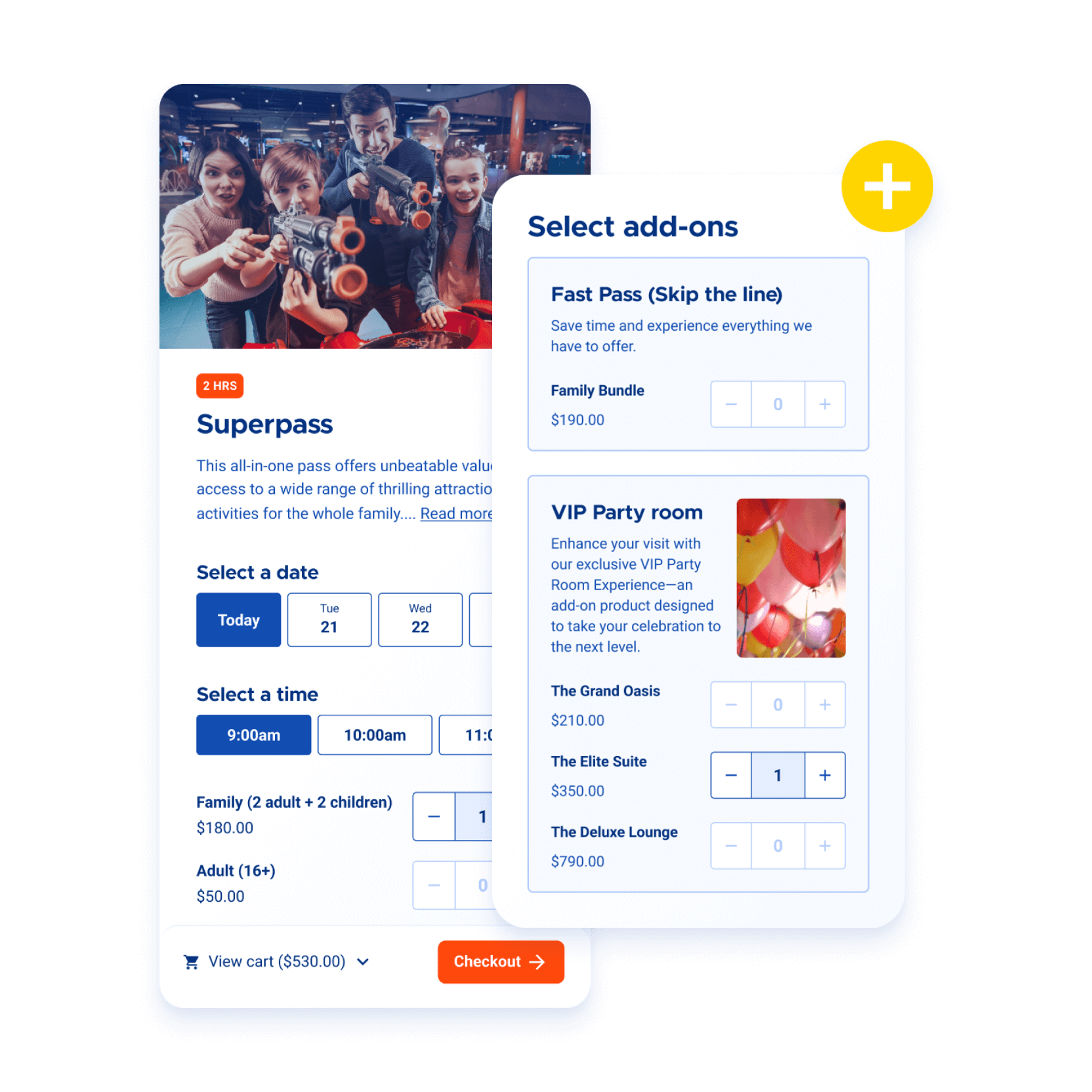 ONLINE PARTY BOOKINGS
Simplify party and group bookings
Our easy-to-use platform helps you manage admissions at scale to ensure an enjoyable experience for large groups. With robust capacity management and streamlined guest check-in flows, ROLLER will help you remove bottlenecks in the entry process to get guests through the door quickly.
"We've moved 75% of birthday party bookings online with ROLLER - it's a seamless process. There's no reason for us to walk through it on the phone; the guest can do it all online in their own time."

Brian Link
Co-Founder & Managing Partner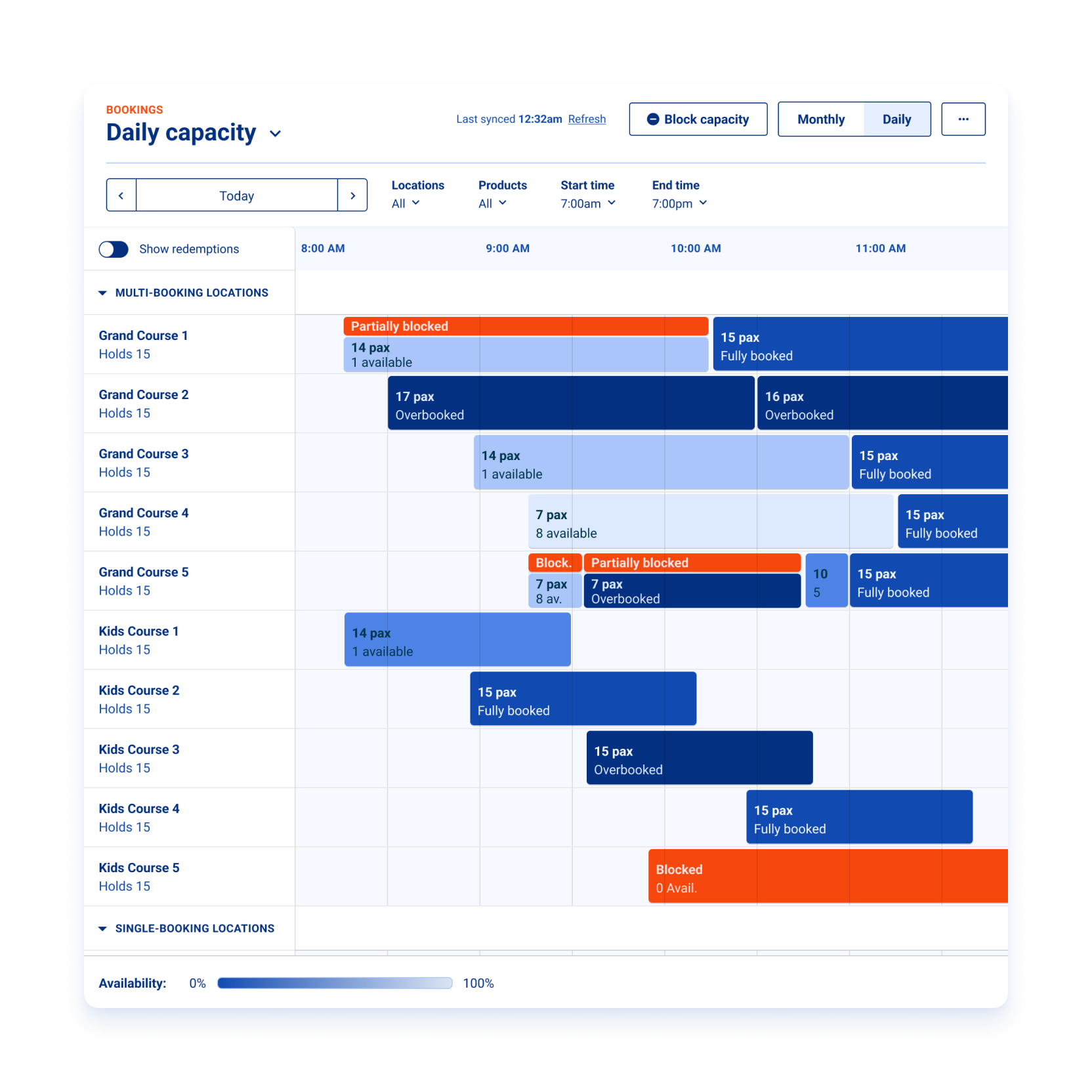 Saving busy operators time
ROLLER gives you all the tools to maximize operational efficiency, including digital waivers, comprehensive capacity management, and integrated payment terminals. Easy-to-use and designed for team members of all skill levels, so they can get up and running quickly without hours of training.
All-in-one venue management software

Supporting your business every step of the way

Whether you manage one venue or 100, you need a solution built to help you succeed. At ROLLER, we help operators do just that.

120+
employees

1,400+
venues

24/7
global support

5M+
bookings per month

100M
guest visits annually

$3B
transactions processed annually
AMP UP ACTION PARK
"We needed a more robust solution, and I was familiar with ROLLER through Sky Zone.
I know ROLLER prides itself on requiring as few keystrokes as possible to get a guest from start to finish, and I was really impressed with that."

Brian Link
Co-Founder & Managing Partner
Check out our consistently high industry ratings: