MOBILE FOOD AND BEVERAGE ORDERING
Profit is on the menu
ROLLER's mobile food and beverage ordering helps venues run a more profitable F&B operation. Increase sales and decrease overheads by enabling guests to order from your menu online, straight from their mobile device.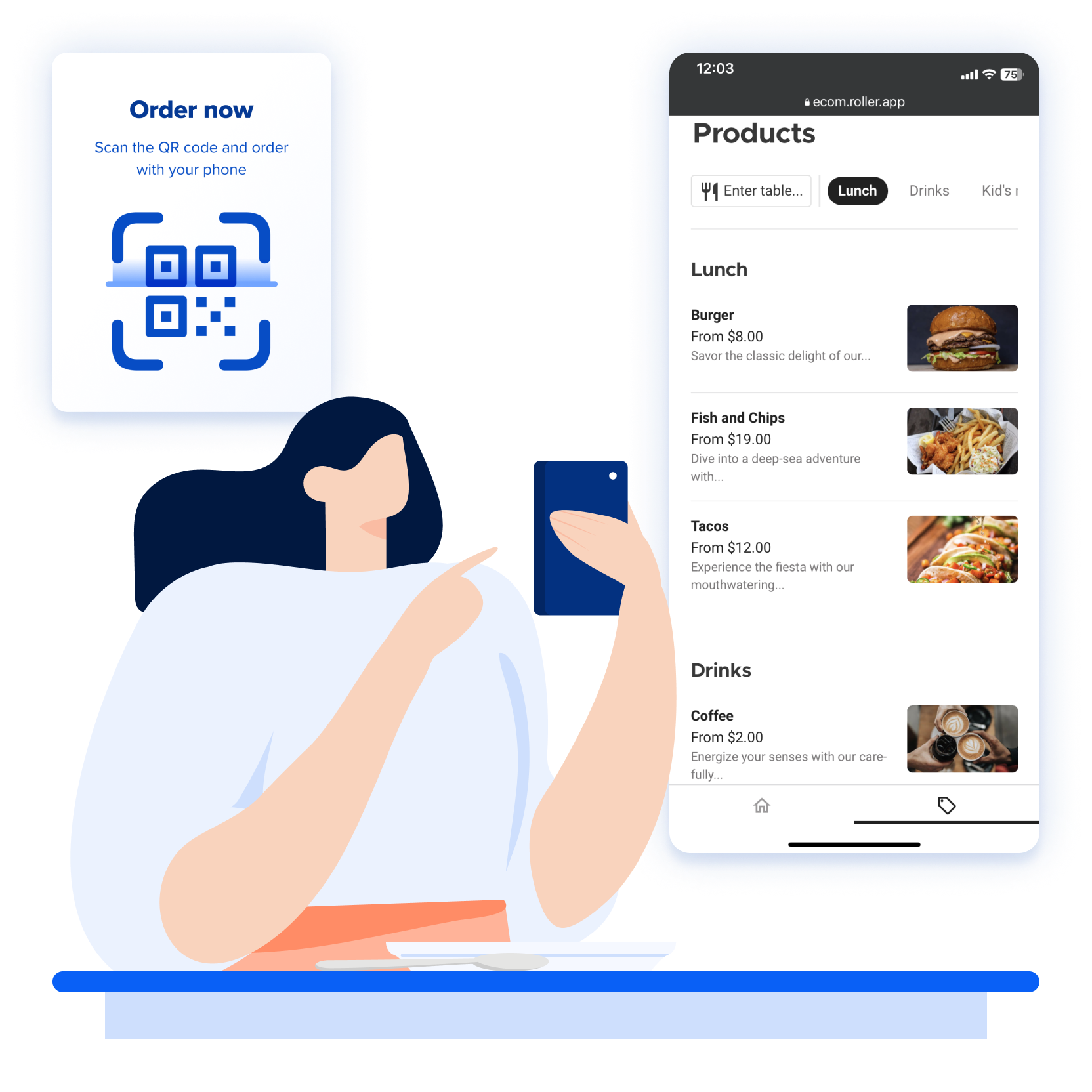 Trusted by over 1,500 venues worldwide: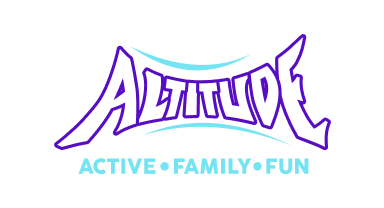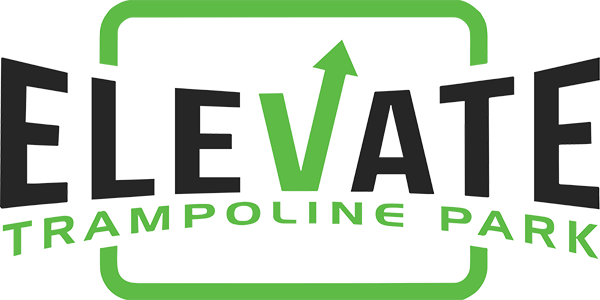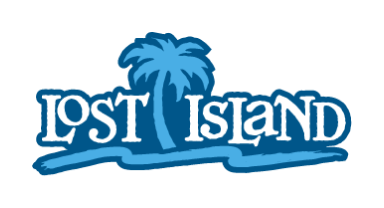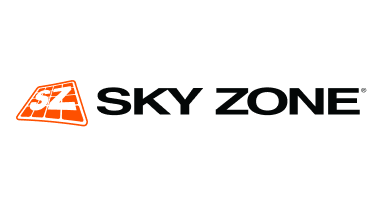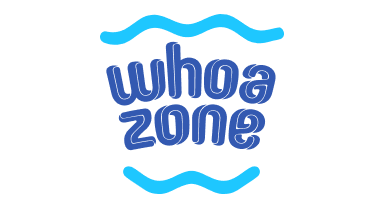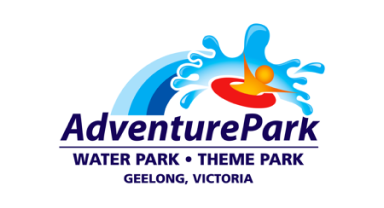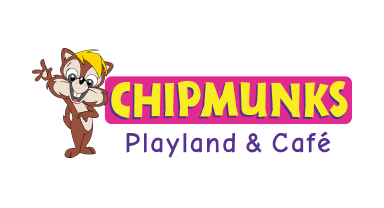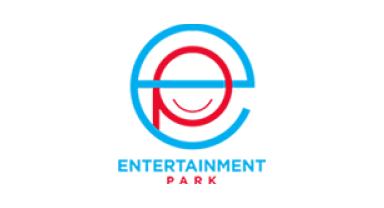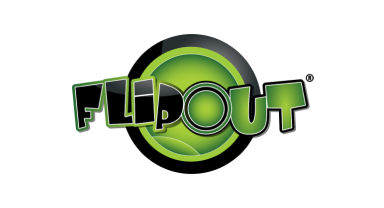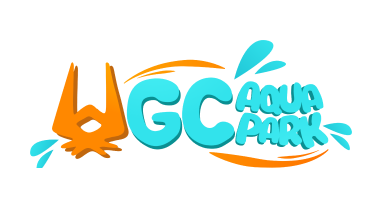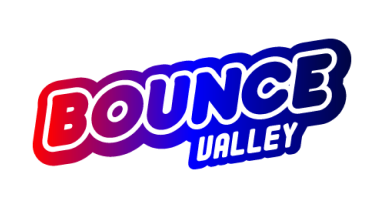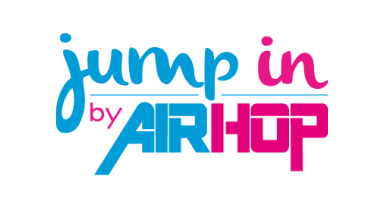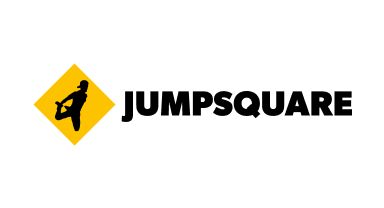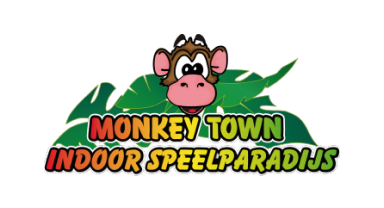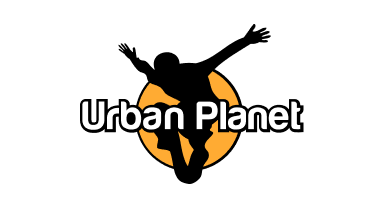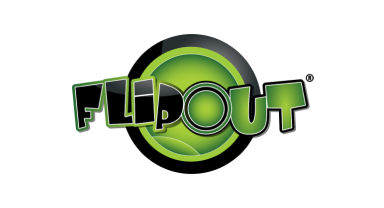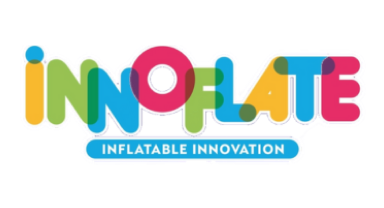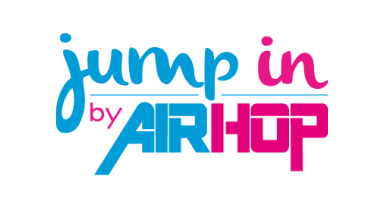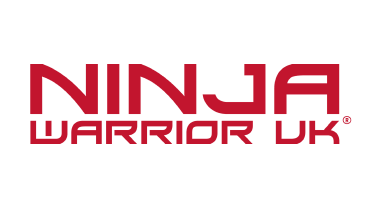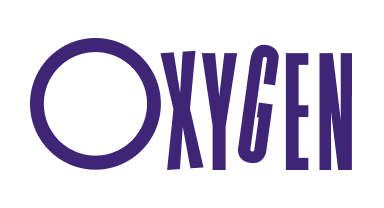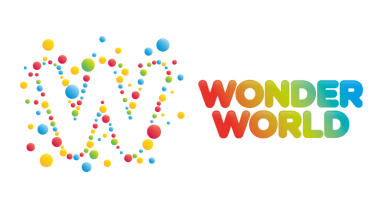 EASY-TO-USE CHECKOUT
A recipe for success
BOOST PROFITS
Guests spend more. You spend less.
With mobile ordering:
33% increase in spend per head
35% increase in sales within the first 30 days
3x amount of guest data captured
Decrease in labor costs
SOURCE: MR YUM, SQUARE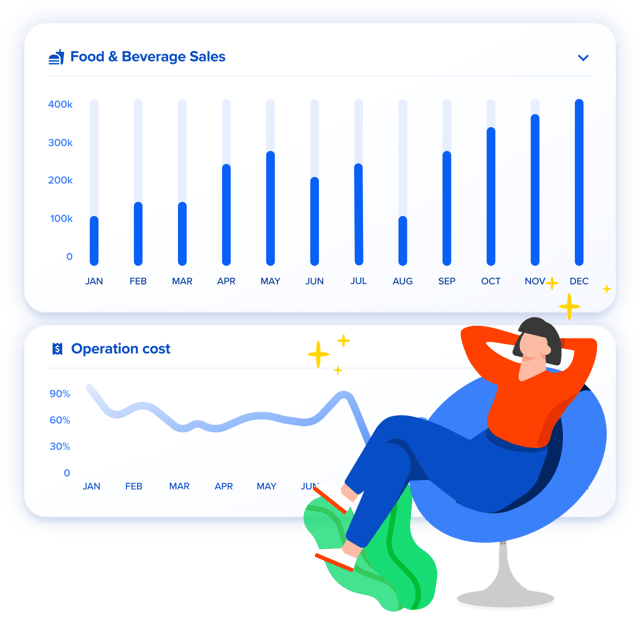 STREAMLINE THE DINING EXPERIENCE
No more queues at the counter
Guests can relax and peruse the menu at their own pace rather than lining up to order. Additionally, online ordering makes it simple for large groups to coordinate their orders.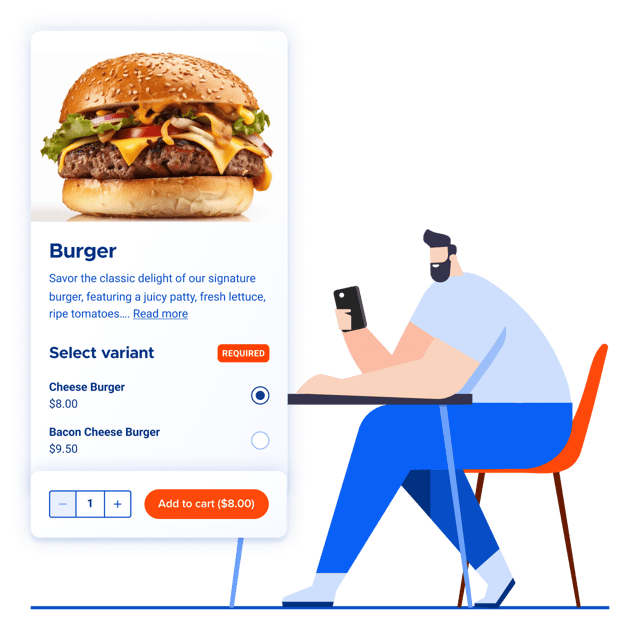 REDUCE OPERATING COSTS
Alleviate staffing pressure
By moving F&B ordering to guests' mobile devices, you can save POS operators time configuring orders meaning you need fewer staff to run your cafe or kiosk. Lower your labor budget and free up staff to focus on customer service.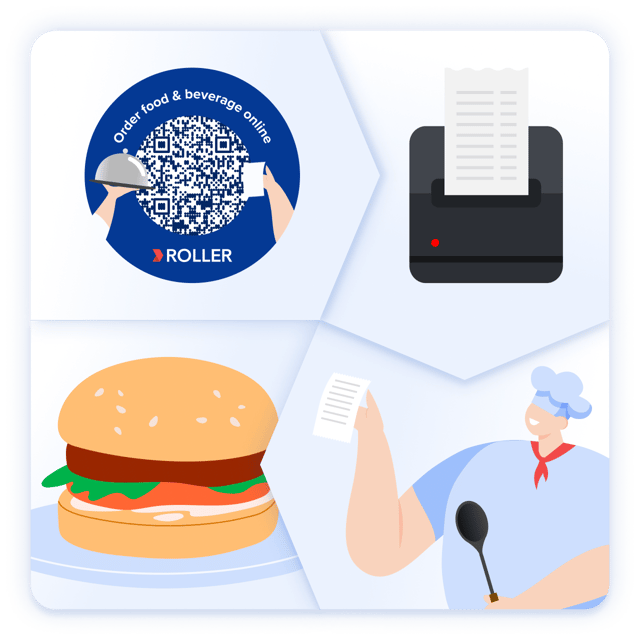 INCREASE REPEAT VISITATION
Capture more guest data with online accounts
Encourage guests to create an online account so that you can track their purchasing habits and deliver targeted promotions that entice them to come back time and time again.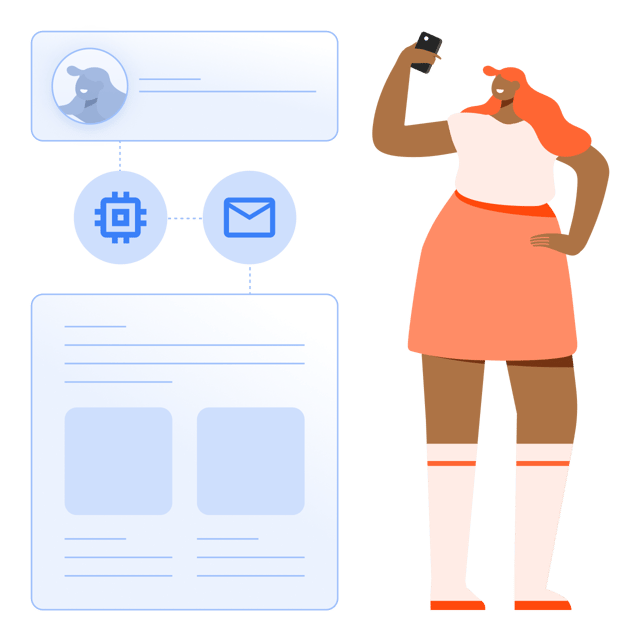 CONSOLIDATE YOUR TOOLS
All the tech you need to run your kitchen. All in one place
Natively built into ROLLER's all-in-one venue management platform so that you no longer need to rely on external integrations to service your F&B operation.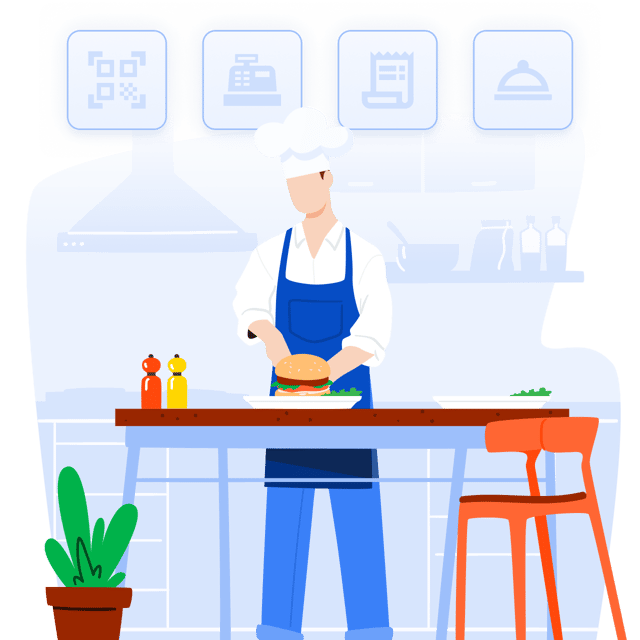 TAILORED FOR YOUR INDUSTRY
Find the solution that works for your venue
Select your industry and discover how ROLLER can help your business grow.
All-in-one venue management software

Supporting your business every step of the way

Whether you manage one venue or 100, you need a solution built to help you succeed. At ROLLER, we help operators do just that.

130+
employees

1,500+
venues

24/7
global support

5M+
bookings per month

100M
guest visits annually

$3B
transactions processed annually