Online Payment Processing Software: ROLLER Payments
Grow faster with the smarter payments platform
Capture more revenue with the smarter payment platform designed for leisure and attractions venues. With unified online and in-venue commerce, advanced fraud protection, diverse payment methods, and native reconciliation and refunds, ROLLER payments takes the friction out of payments to grow your business faster.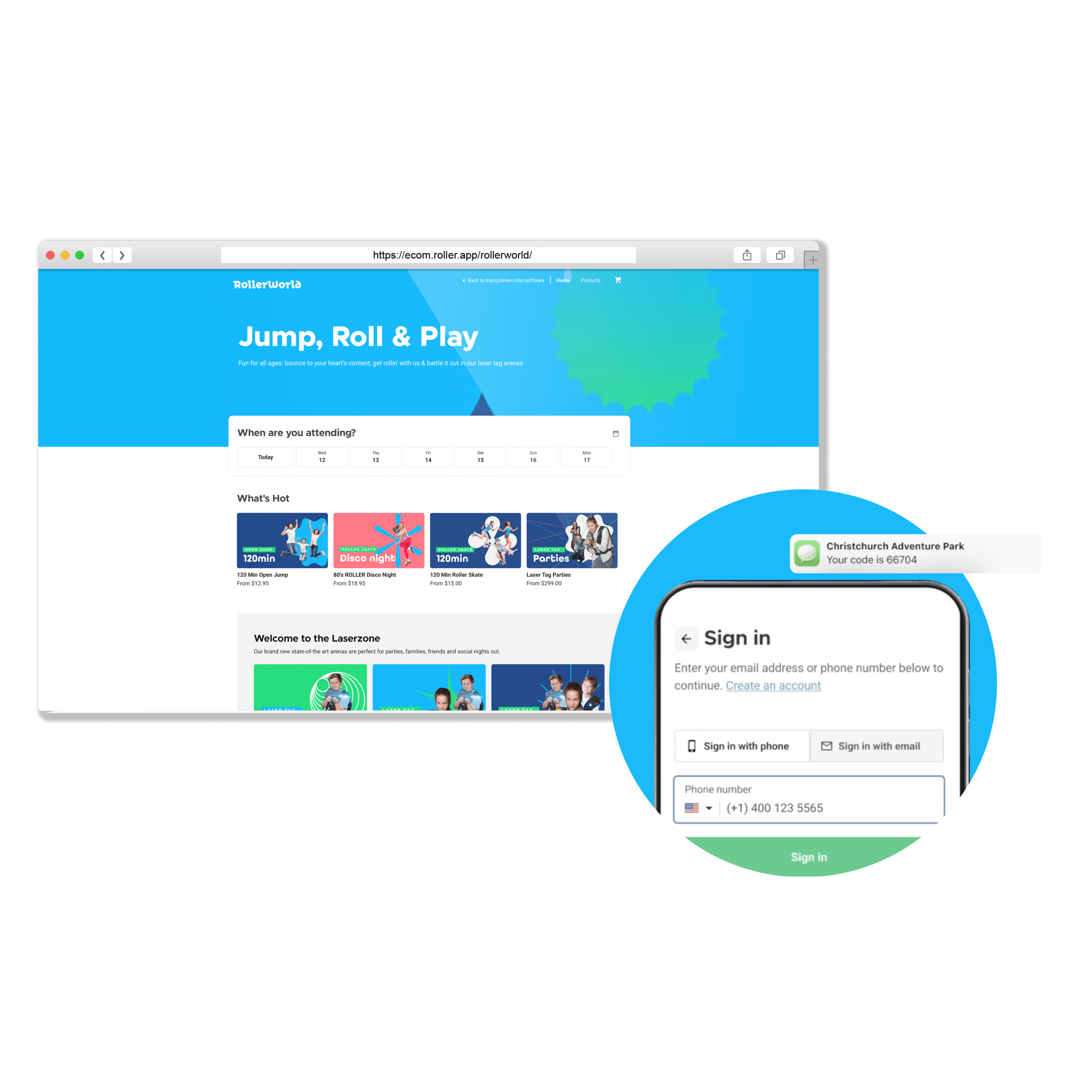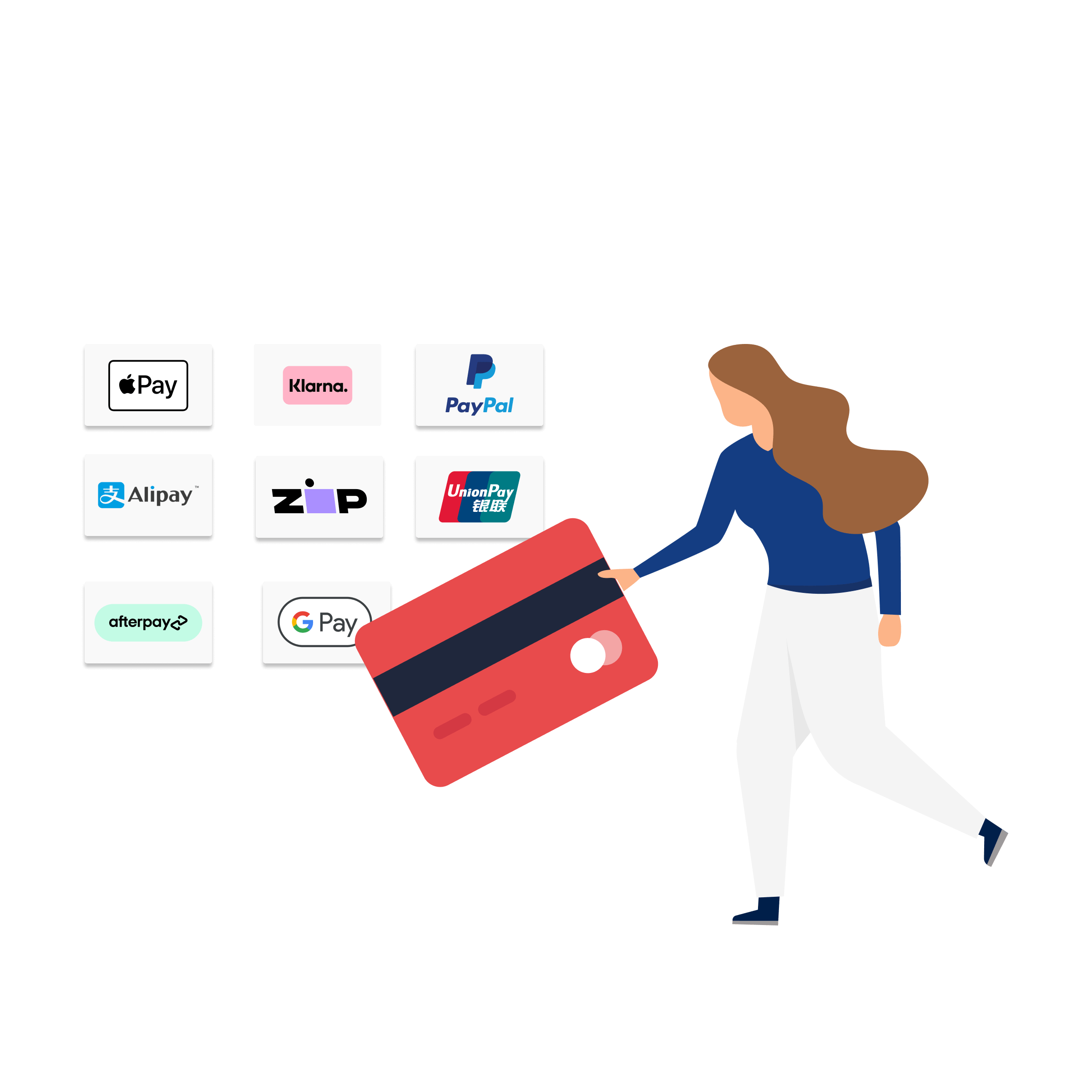 New generation payment method
Increase conversion by letting guests choose how they pay
Provide guests with a seamless purchasing experience. Accept payments online (and on-site), offer all major payment methods, Buy Now Pay Later services, and digital wallets, and securely store payment details for return visits or recurring billing. Less friction for your guests means increased sales and transaction values for your business.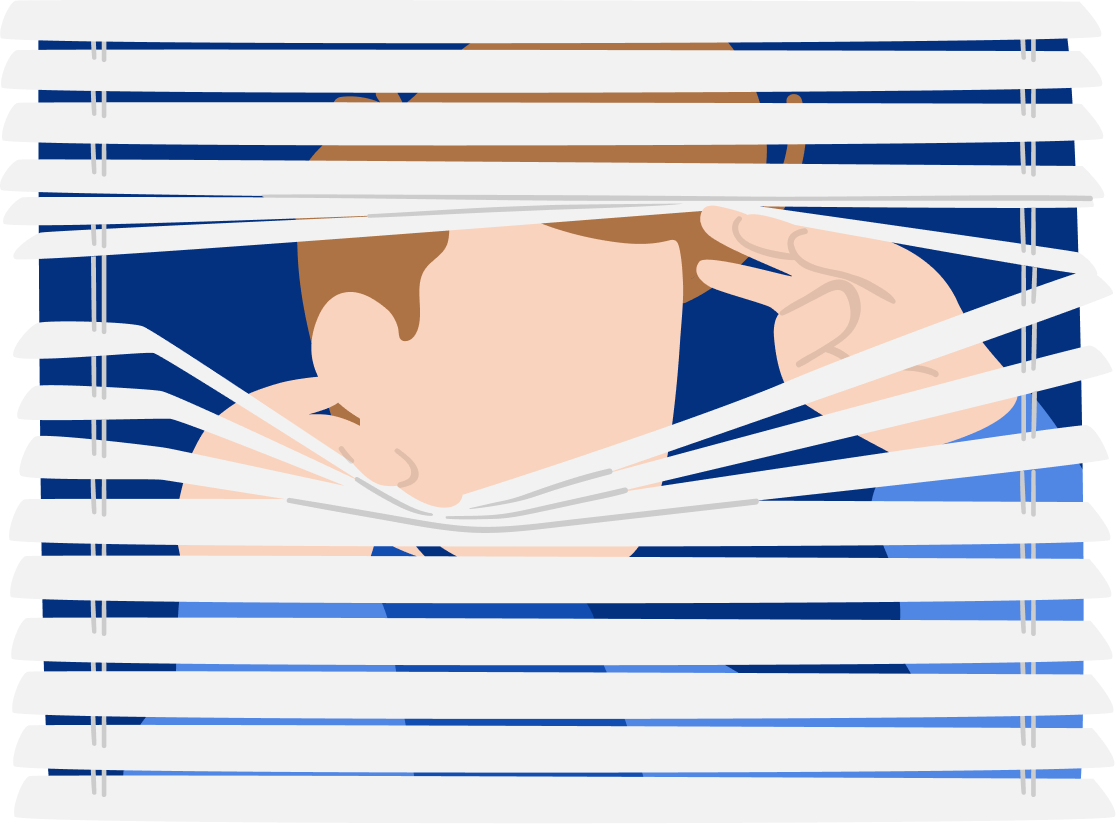 FRAUD AND REVENUE PROTECTION
Beat fraud and chargebacks
Prevent fraud and chargebacks before they happen. With a specialized payment network of leisure and attractions venues, and backed by Adyen's world-leading payment infrastructure, which protects against fraudsters, and reduces your exposure to revenue loss.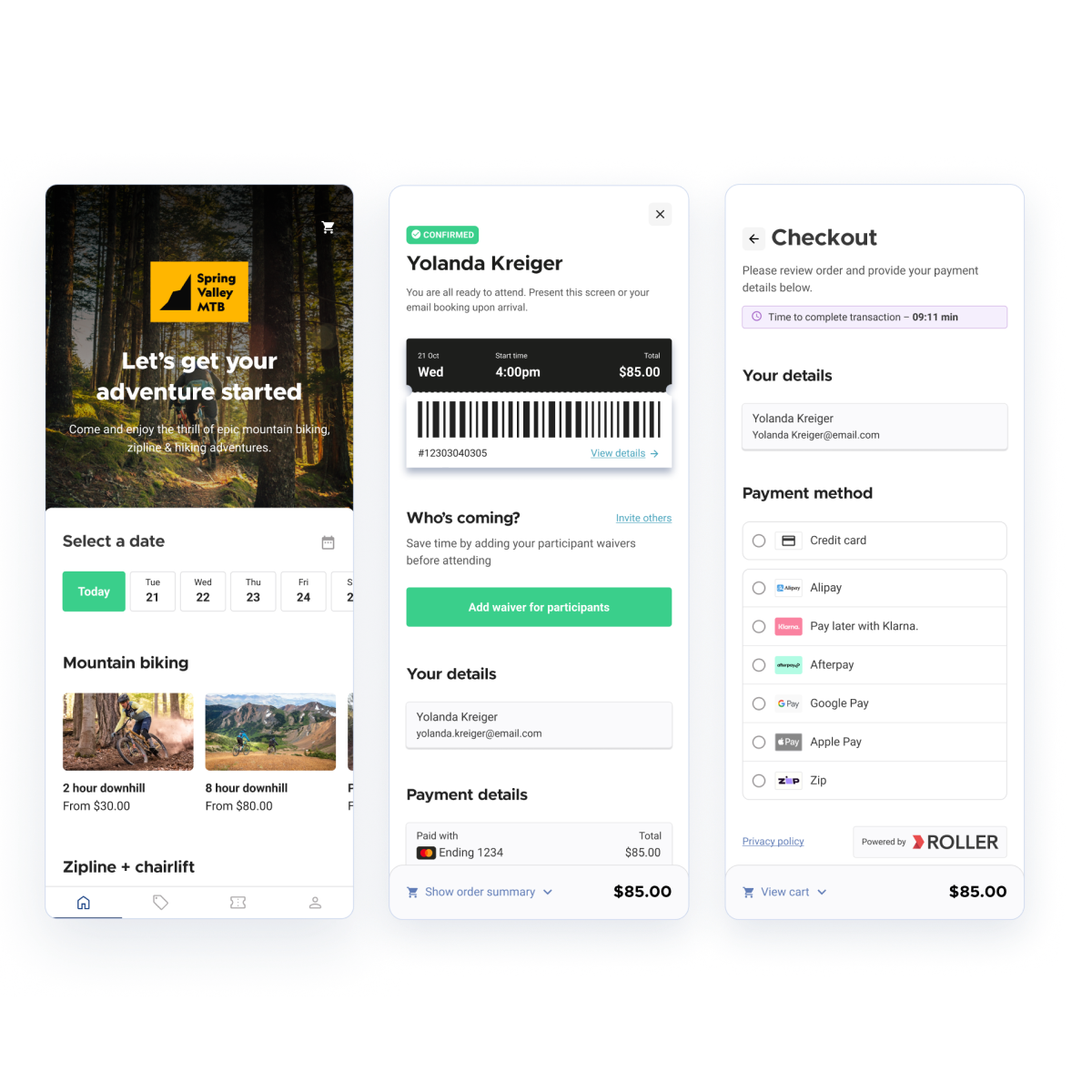 Progressive checkouts
Revolutionize your online checkout experience
Our modern booking experience offers mobile optimization and integrated payments to help increase conversion rates and decrease cart abandonment.
Not currently using ROLLER Payments? Contact your Account Manager, or click the button below, to get started!
Contact us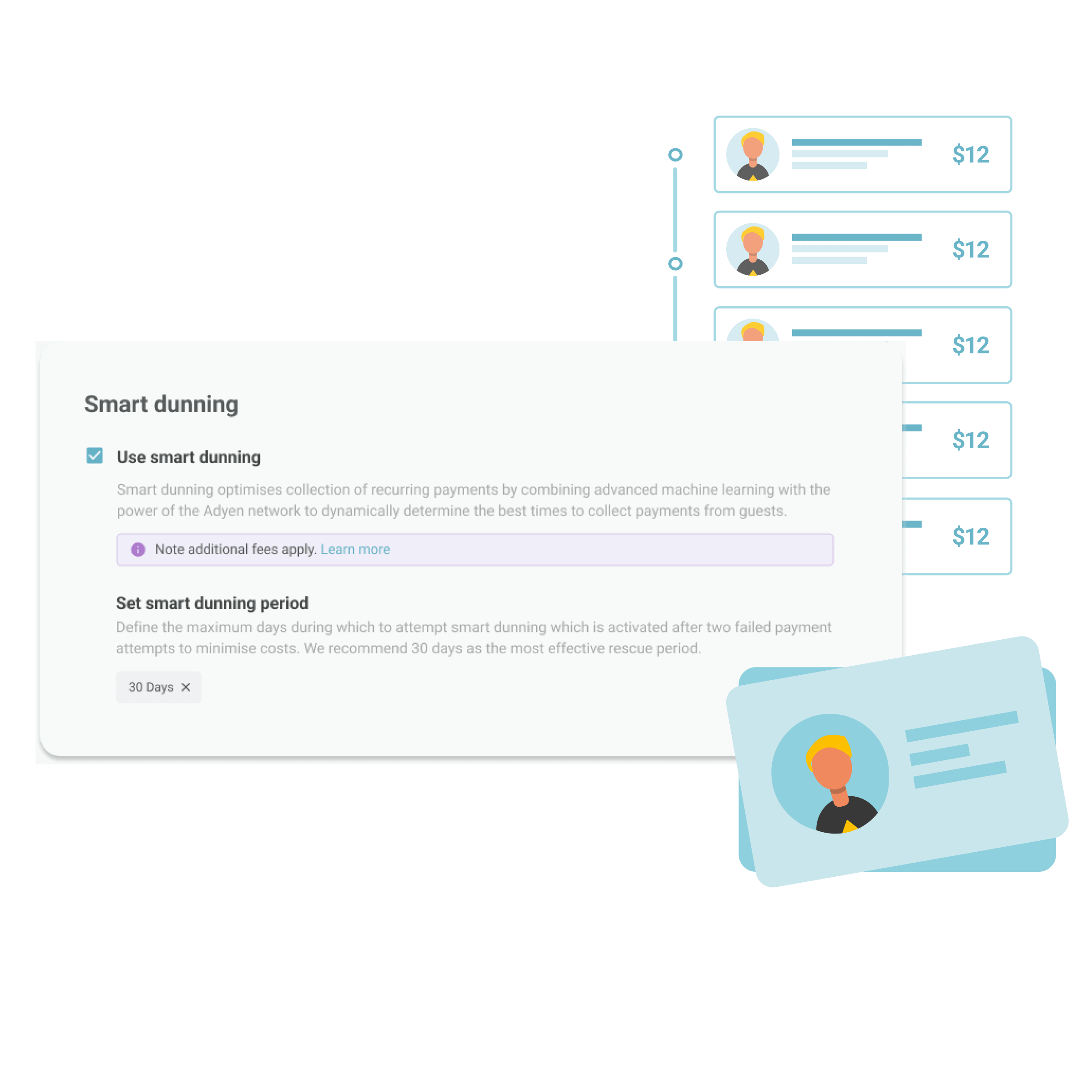 RECURRING MEMBERSHIP PAYMENTS
Automate membership revenue
Automatically collect membership payments even if card details change. With real-time payment token updates, advanced machine learning technology to recover failed payments, and increased authorization rates, ROLLER Payments makes it easy to develop reliable and predictable membership revenue.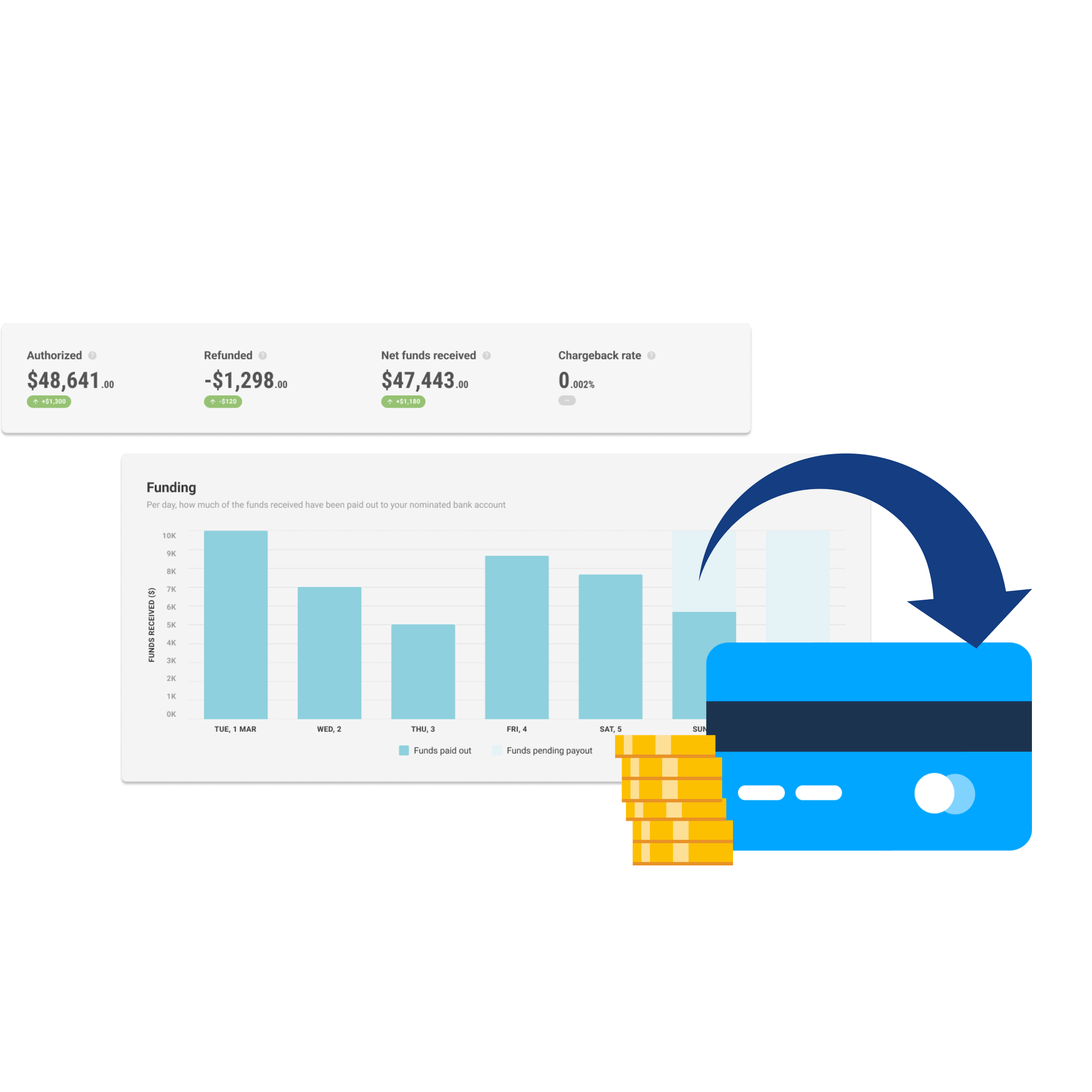 Integrated reporting
Simplify reconciliation and refunds
Stop jumping between systems to manually reconcile your accounts and process refunds. Reduce errors, quickly reconcile bookings, revenue, and payments from a single platform, and process refunds in a single click. You'll spend less time managing payments, and more time making smarter decisions about your business's financial future.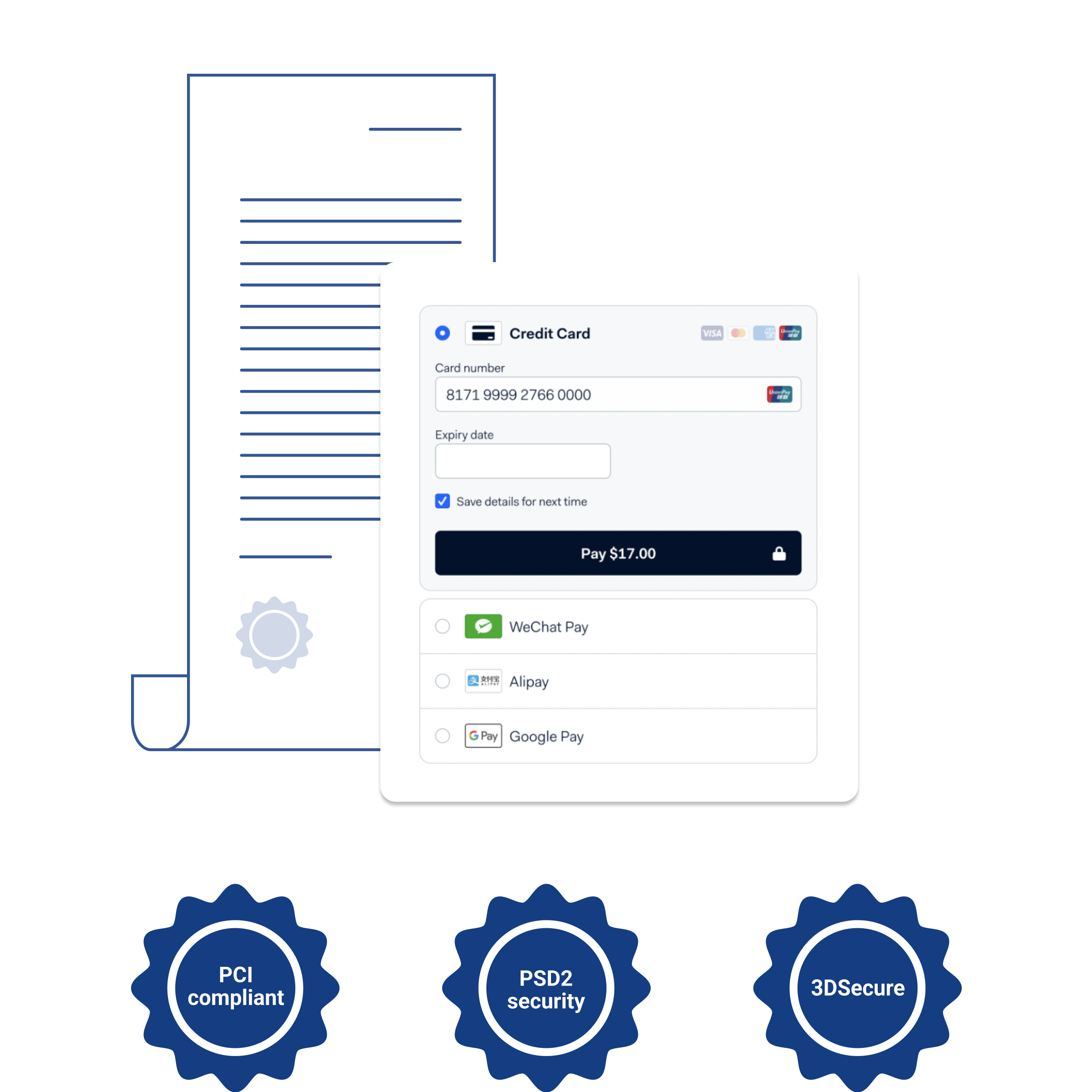 SECURITY AND RISK MANAGEMENT
World-class security and compliance
Stop chasing global payment providers that lock you out of your money. Powered by Adyen, a global leader in payments infrastructure, you will sleep easy at night, knowing that we maintain the highest level of compliance and security standards. We process over a billion dollars a year, in over 25 countries around the world. Partner with a specialist payment provider that responds to you when you need them and can keep your cash flowing.
Frequently asked questions
What is a payment processor?
A payment processor is a service provider that manages the logistics of accepting credit and debit card payment methods. Payment processors push card data from purchase location (in venue, online) and the various financial institutions that participate in the transaction.
How do payment processors work?
The payment process is a six (6) step process starting with the cardholder transaction and resulting with funds reaching the merchant.
A consumer uses their card to pay for tickets or goods from a venue either online or onsite

The venue sends a request to its acquirer, asking for the transaction to be authorized.

The acquirer then sends the request to the organization that issued the card, such as a bank or building society, via the card scheme.

The bank checks the account details and then authorizes or declines the transaction. It is also possible that the bank requests additional authentication before a decision is taken. NOTE: Card holder account debited

Once the acquirer receives authorisation, it tells the shop to go ahead with the purchase.


The retailer receives authorisation from the acquirer and completes the transaction with the consumer.
What is interchange?
Interchange Rates, or Issuer's Reimbursement Fees as it is sometimes referred to for credit card transactions, is a fee charged by the customer's bank whenever payments are made using a credit or debit card.
Interchange Rates generally differ in amount per transaction and are calculated based on a number of factors, including, but not limited to:
The type of transaction being made

The type of card you use, for example, Visa, MasterCard, American Express, etc.

Sales channels

Location

Authorization costs

Losses due to fraud

It's important to remember credit card charges are generally higher than debit card charges due to the increased risk of fraud.
Do I need to change my POS terminals?
Yes, due to the sensitive nature of the merchant terminal functionality they are highly regulated. As such, merchant terminals are not interchangeable between payment processors.
Can I migrate my members without interruption or losing payment?
Yes, absolutely!
How do Rates and CoA differ?
The processing rate are the fees incurred at a per transaction level, many payment processors charge additional regular monthly fees on top of the rate. While the cost of acceptance is a percentage figure representing your total fees divided by your total revenue. The advantage of a COA is it provides a 1 to 1 comparison and clearer visibility of the cost of processing.