Online Payment Processing Software: ROLLER Payments
Grow faster with the smarter payments platform
Capture more revenue with the smarter payment platform designed for leisure and attractions venues. With unified online and in-venue commerce, advanced fraud protection, diverse payment methods, and native reconciliation and refunds, ROLLER payments takes the friction out of payments to grow your business faster.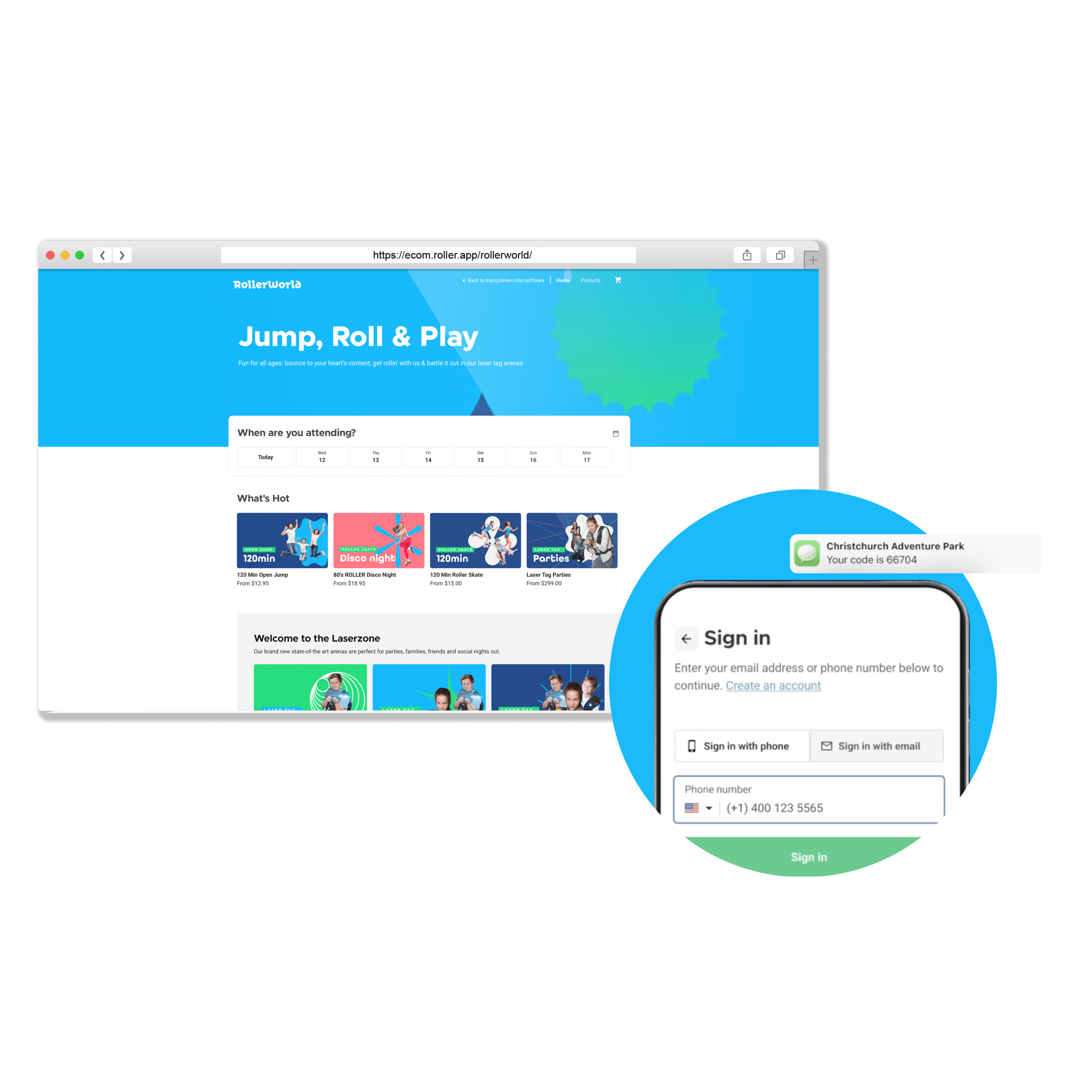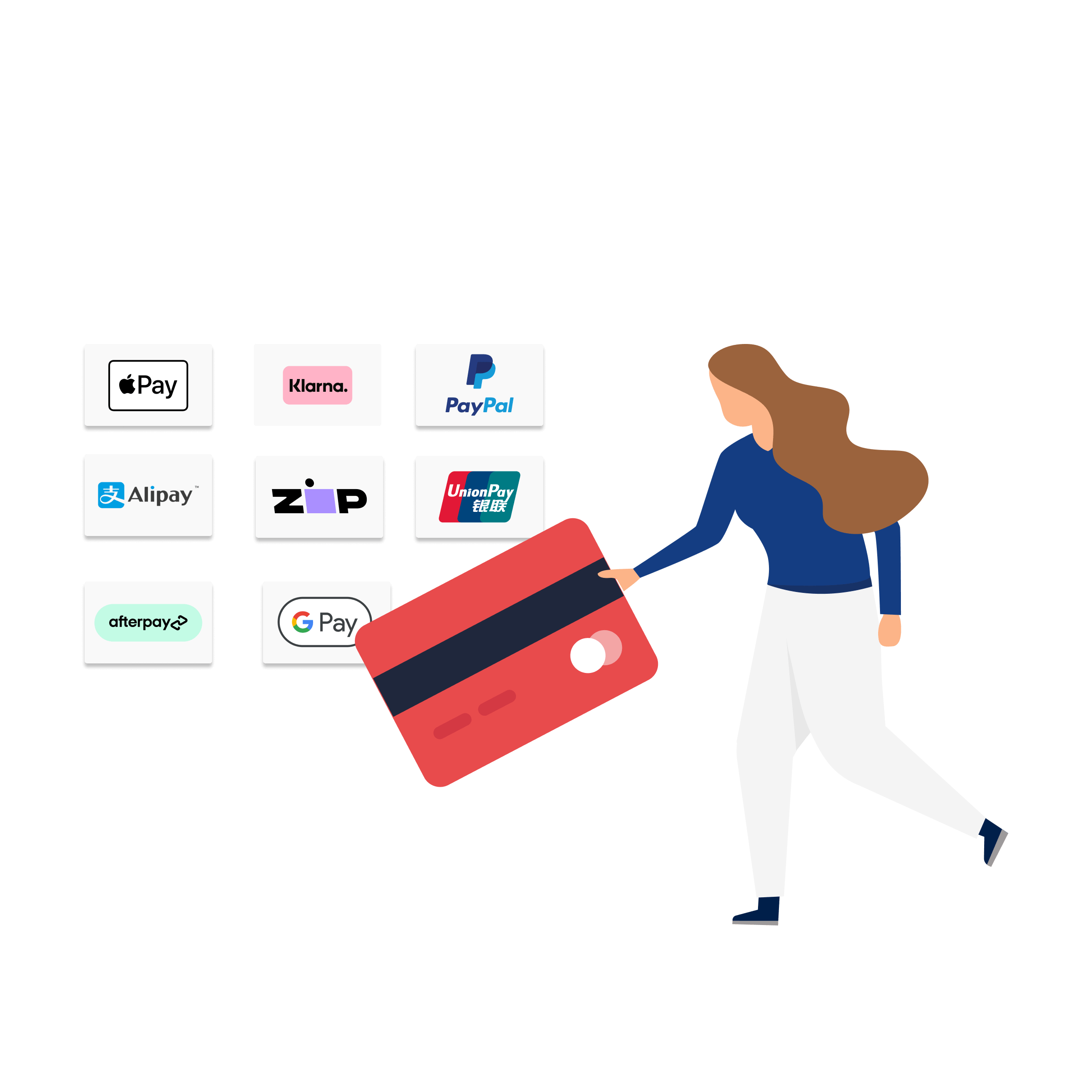 New generation payment method
Increase conversion by letting guests choose how they pay
Provide guests with a seamless purchasing experience. Accept payments online (and on-site), offer all major payment methods, Buy Now Pay Later services, and digital wallets, and securely store payment details for return visits or recurring billing. Less friction for your guests means increased sales and transaction values for your business.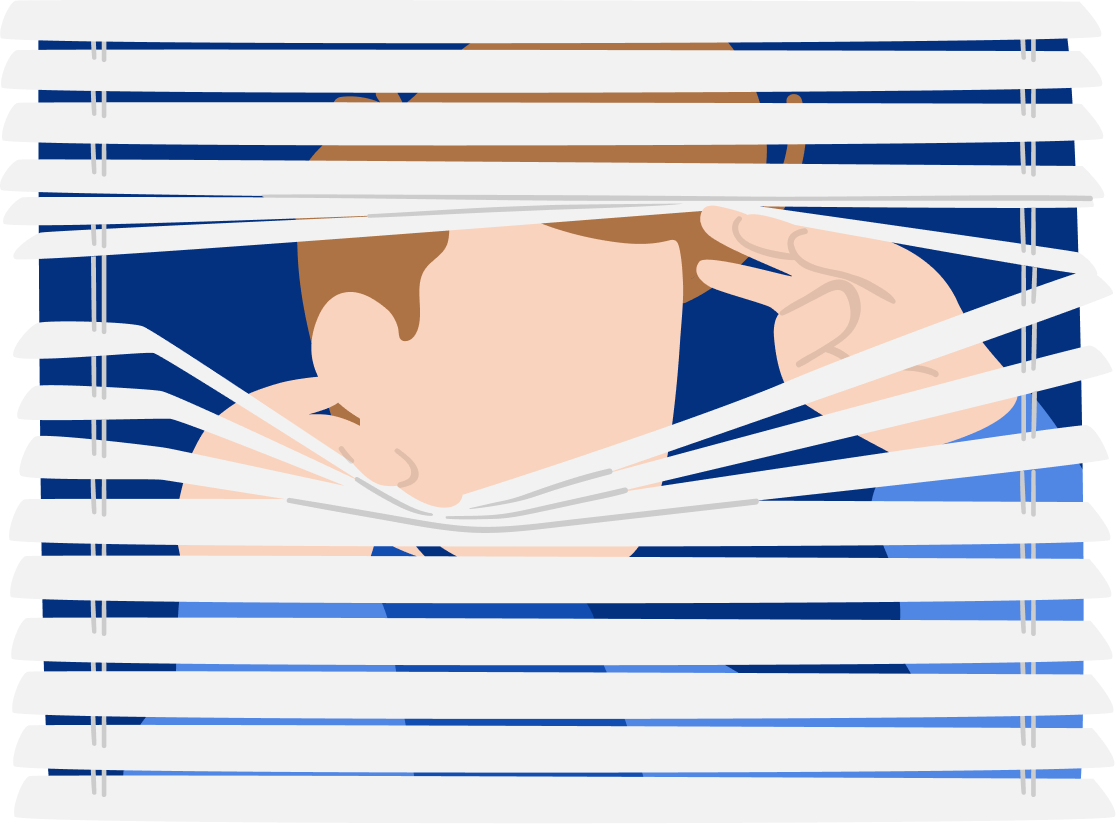 FRAUD AND REVENUE PROTECTION
Beat fraud and chargebacks
Prevent fraud and chargebacks before they happen. With a specialized payment network of leisure and attractions venues, and backed by Adyen's world-leading payment infrastructure, which protects against fraudsters, and reduces your exposure to revenue loss.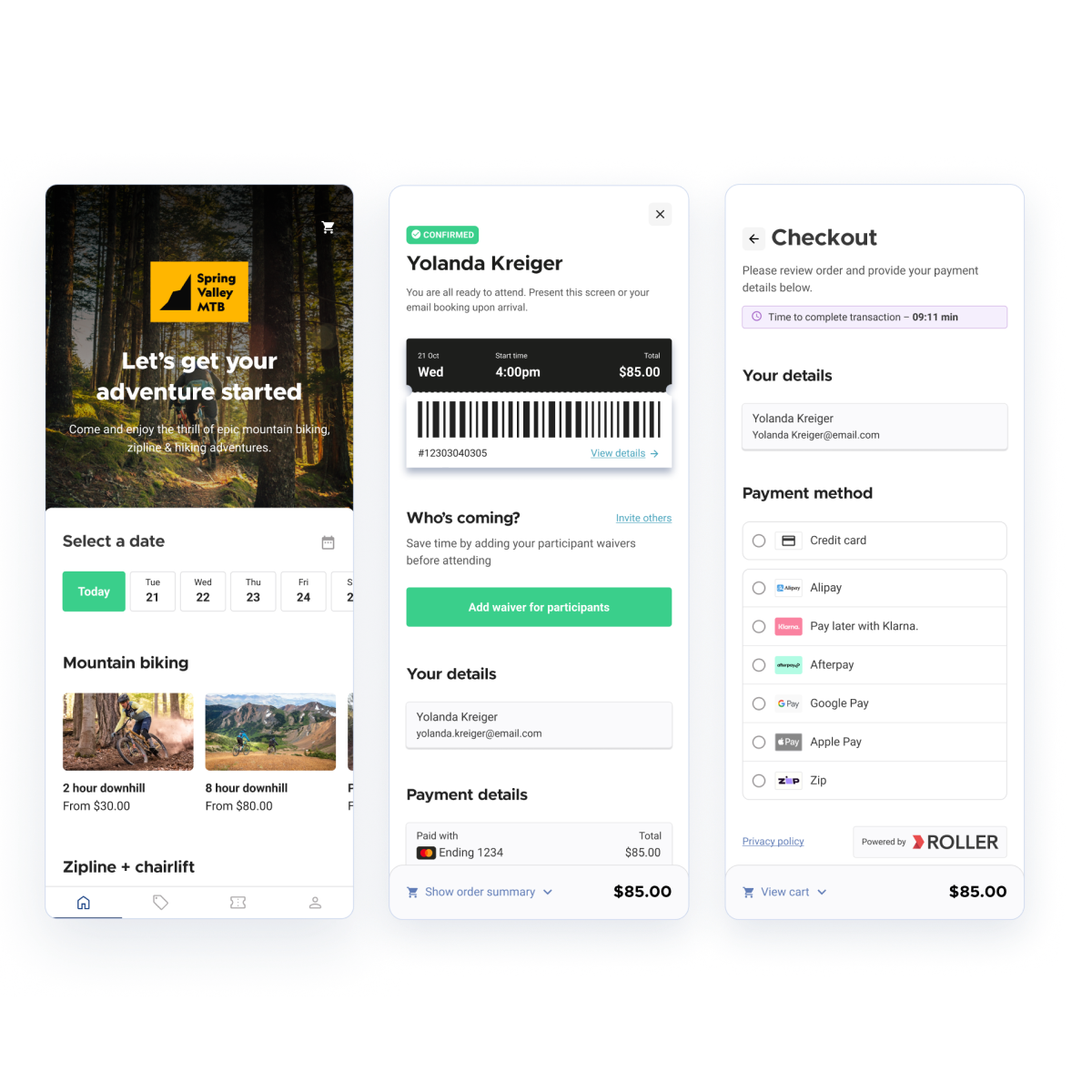 Progressive checkouts
Revolutionize your online checkout experience
Our modern booking experience offers mobile optimization and integrated payments to help increase conversion rates and decrease cart abandonment.
Not currently using ROLLER Payments? Contact your Account Manager, or click the button below, to get started!
Contact us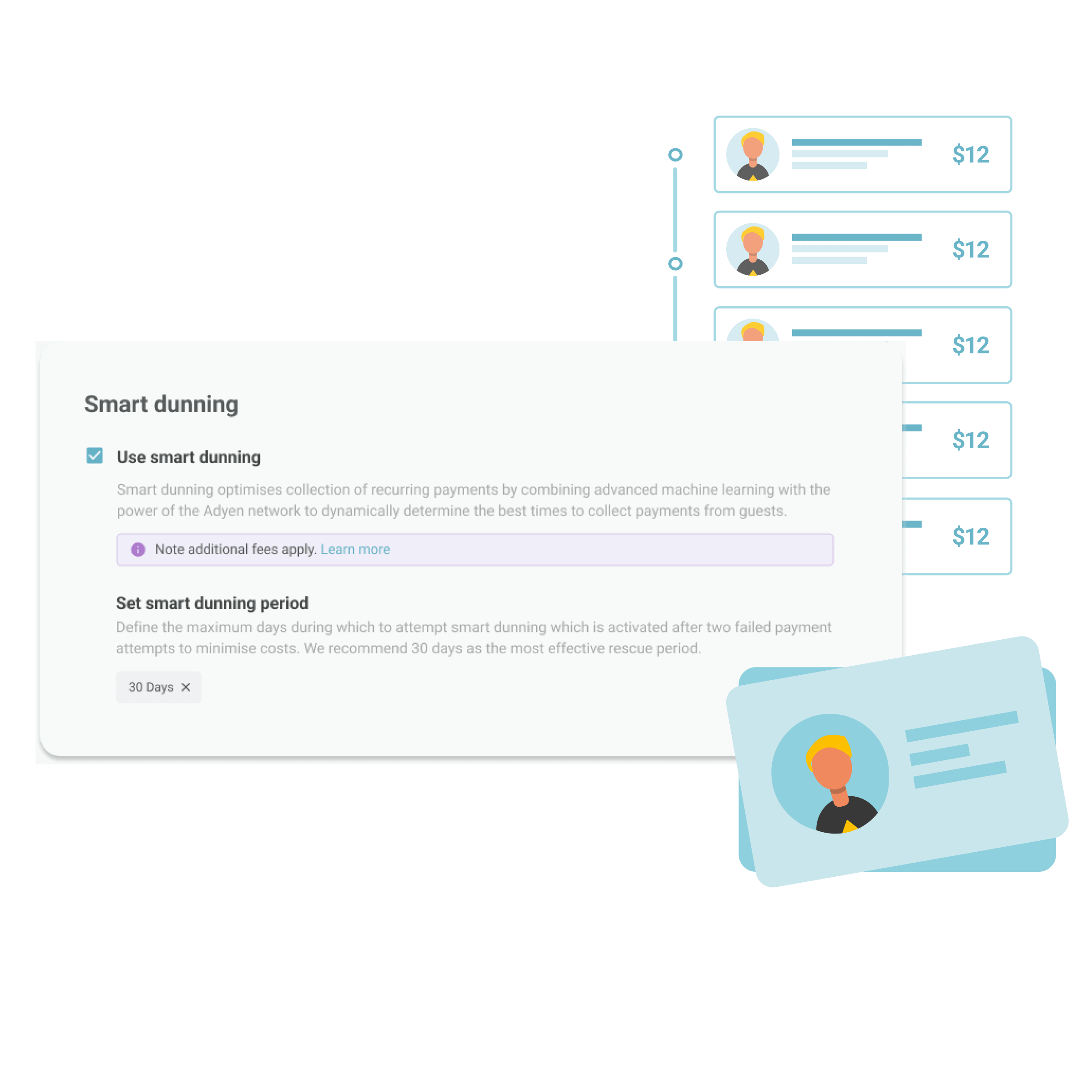 RECURRING MEMBERSHIP PAYMENTS
Automate membership revenue
Automatically collect membership payments even if card details change. With real-time payment token updates, advanced machine learning technology to recover failed payments, and increased authorization rates, ROLLER Payments makes it easy to develop reliable and predictable membership revenue.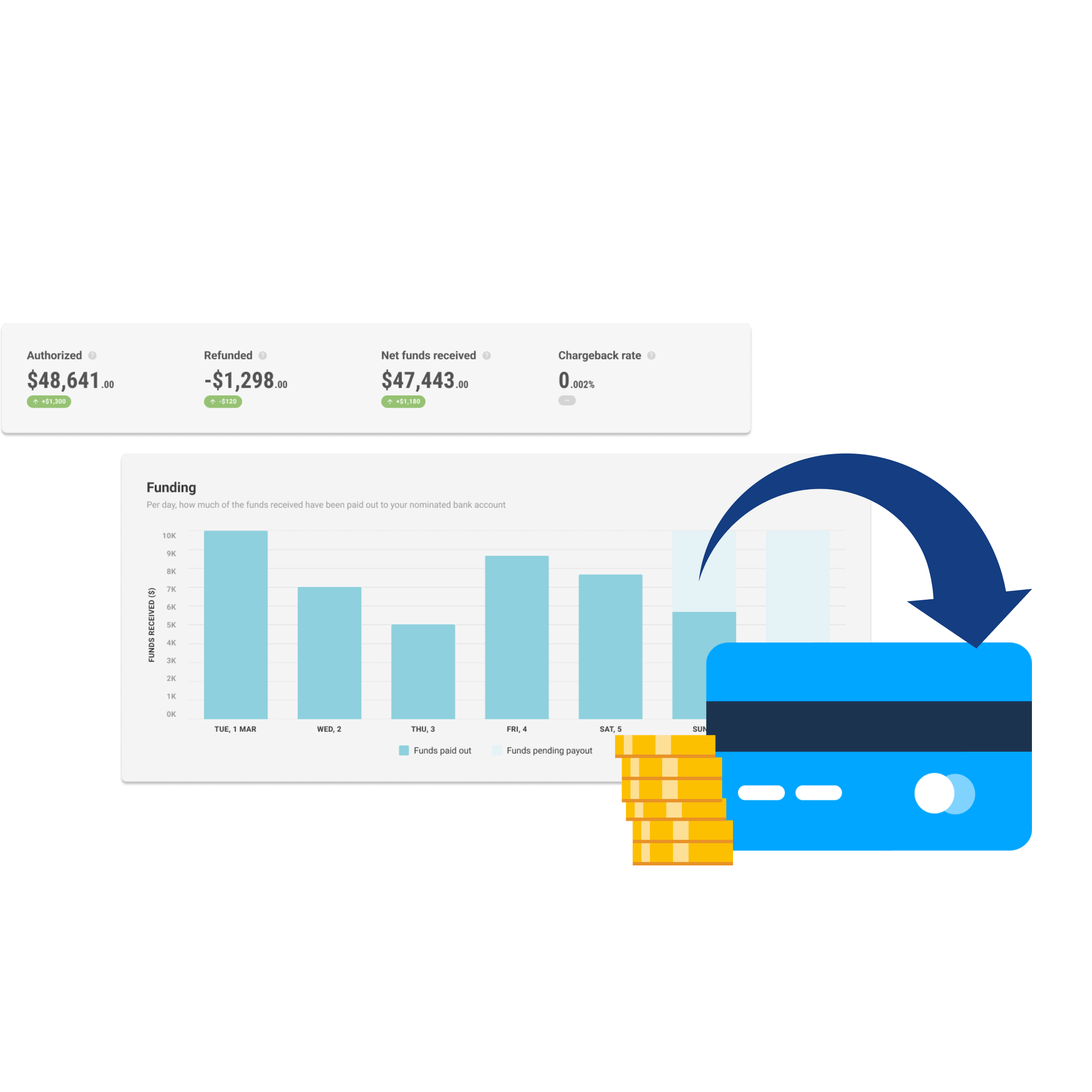 Integrated reporting
Simplify reconciliation and refunds
Stop jumping between systems to manually reconcile your accounts and process refunds. Reduce errors, quickly reconcile bookings, revenue, and payments from a single platform, and process refunds in a single click. You'll spend less time managing payments, and more time making smarter decisions about your business's financial future.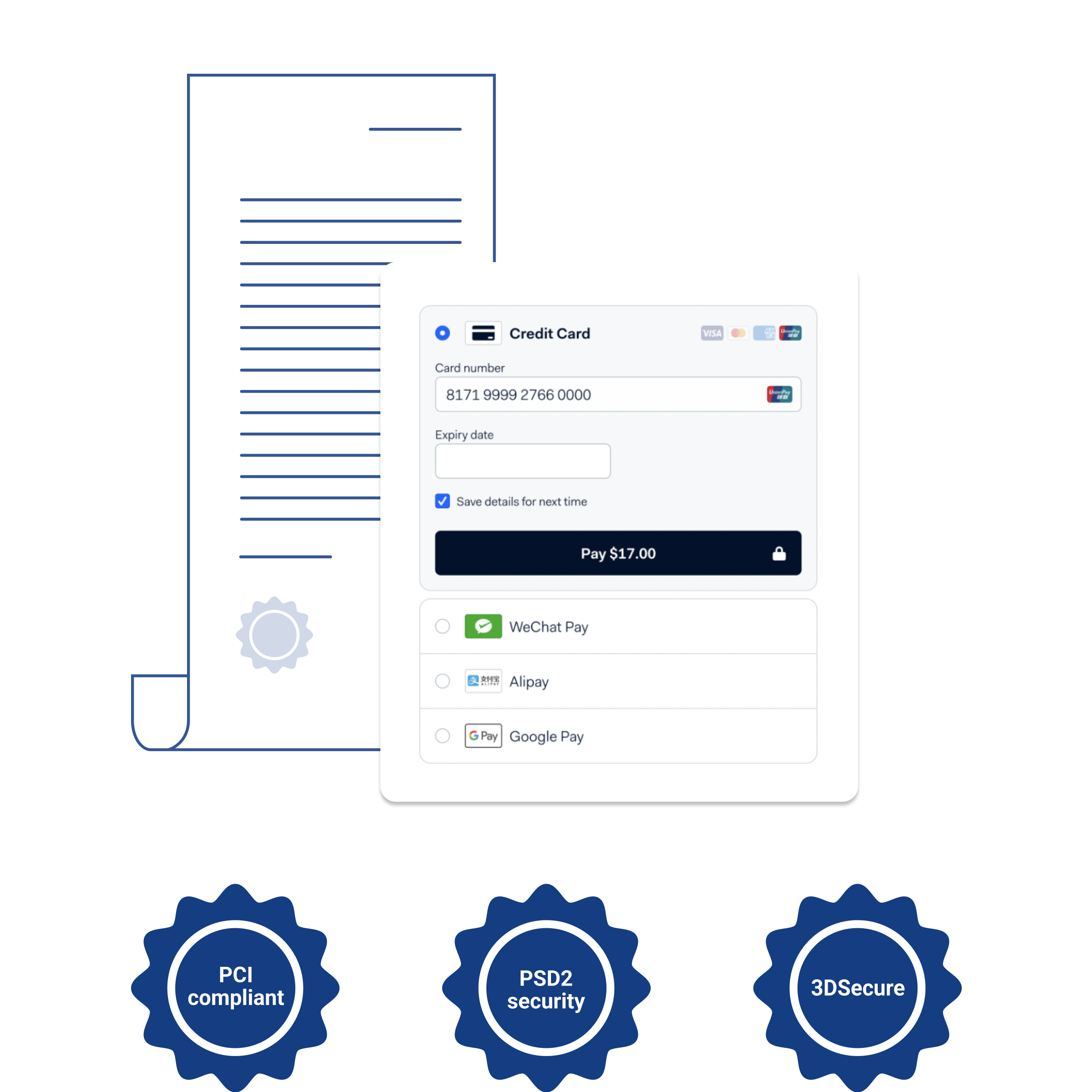 SECURITY AND RISK MANAGEMENT
World-class security and compliance
Stop chasing global payment providers that lock you out of your money. Powered by Adyen, a global leader in payments infrastructure, you will sleep easy at night, knowing that we maintain the highest level of compliance and security standards. We process over a billion dollars a year, in over 25 countries around the world. Partner with a specialist payment provider that responds to you when you need them and can keep your cash flowing.
The businesses we work with...
These are just some of the businesses in the leisure and attractions industry that use our ticketing and guest management software to run their business.
Frequently asked questions
What is payment processing software, and why does my venue need it?
Payment processing software is a tool that facilitates electronic transactions by securely handling payments for goods and services. For your venue, payment processing software is essential as it enables you to accept various payment methods, such as credit cards and mobile payments, both online and in-person. This software streamlines transactions, enhances guest convenience, and ensures secure and efficient payment handling. It's a fundamental component of modern attractions, allowing you to offer seamless, hassle-free payment options to your guests while ensuring compliance with payment industry standards and regulations.
What are the most common payment methods used by guests?
The most common payment methods used by guests at attractions include credit and debit cards, mobile payment apps (such as Apple Pay and Google Pay), and digital wallets. These methods offer convenience and speed, aligning with guests' preferences for easy and contactless transactions. ROLLER Payments supports widely used payment options, attractions can cater to a broader range of guest preferences and provide a seamless and modern payment experience.
What is smart dunning?
Smart dunning is an automated process used by payment processing software to manage failed or declined recurring payments. It employs intelligent algorithms to optimize the retry schedule and communication with guests, aiming to recover failed payments and reduce churn. This technology helps attractions minimize revenue loss, enhance customer retention, and ensure the smooth processing of recurring payments for memberships, subscriptions, and other ongoing services.
How does ROLLER payments help reduce involuntary churn and recover more lost payments?
ROLLER Payments employs smart dunning strategies to reduce involuntary churn by automatically managing declined payments. It intelligently schedules retries and communicates with guests, increasing the likelihood of successful payment recovery. This proactive approach minimizes revenue loss, improves guest retention, and ensures consistent revenue streams for attractions.
What is interchange?
Interchange refers to the fees that payment card networks (such as Visa, Mastercard, and others) charge for processing credit and debit card transactions. These fees are paid by merchants (attractions, in this case) to card issuers (banks) and help cover the costs of processing transactions, fraud prevention, and maintaining the payment infrastructure. Interchange fees can vary based on factors like the type of card used, the transaction amount, and the industry. Understanding interchange is essential for attractions to accurately assess their payment processing costs and make informed decisions regarding payment strategies and pricing.