ROLLER improves your ticketing efficiency
ROLLER is a facility wide, robust and comprehensive platform that is capable of running and streamlining your entire amusement park operations.

Unhindered by hardware, administration can access lightning speed ticketing, reservations, food sales, RFID management and reporting, wherever and whenever they need it.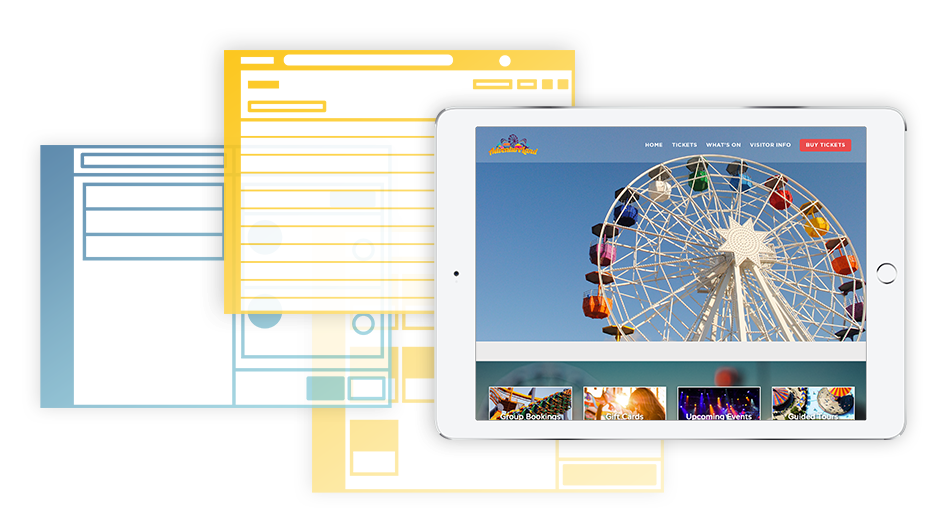 Make the customer experience a great one from the very start, with a beautiful, easy-to-use booking experience.

Custom branded ticketing pages are accessible from your own website and social media pages, keeping your brand front and center.

Up-sell to your customers before they even arrive with our add-on functionality allowing you to sell reserved areas, vouchers, merchandise and more, during the booking process.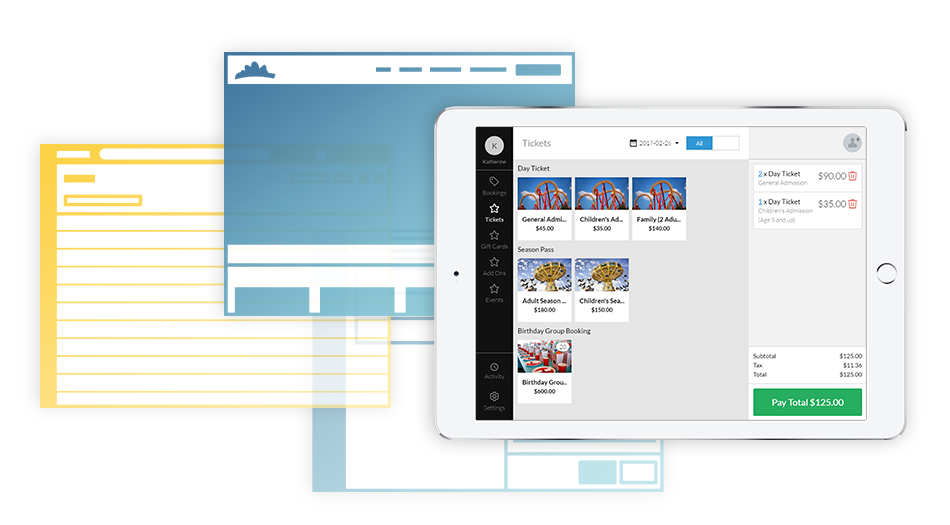 Tickets can be sold online, at remote sales stations, on site at entry gates, or via networked distribution services.

In a matter of seconds, you can create a 'reseller' in your system (internet, call centres, private networks), which will allow third-party providers to on-sell tickets through their own branded ticketing pages,

Best of all, you can track and report on exactly how many tickets each reseller has sold, when they were sold, who they were sold to and how many people have attended as a result of their sales efforts.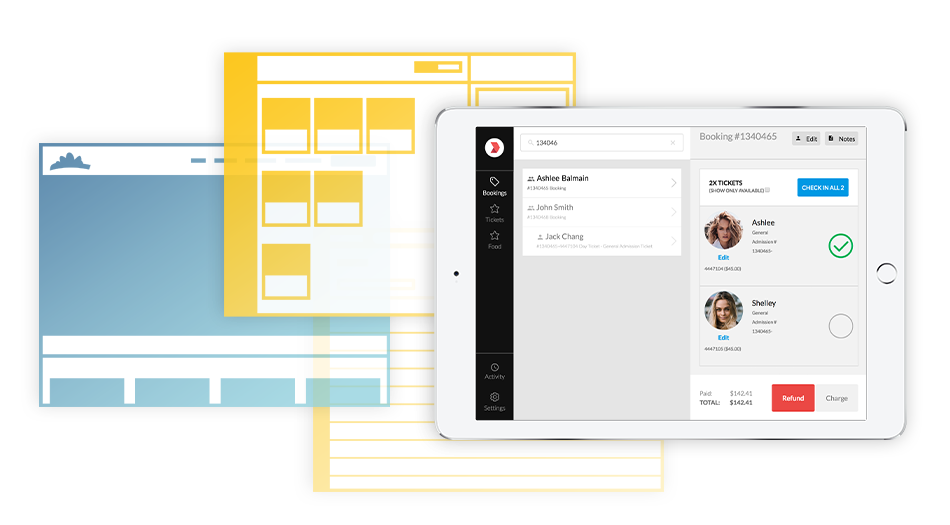 Our flexible system supports multiple ticket types and formats, all mobile friendly and accessible for your customers in paper, digital, RFID or name look-up format.

You can scan tickets straight from your customer's mobile phones, printed tickets or on any device allowing ticket validation from ticket gates, tablets or phones.

Whenever you can't find a booking, order, or customer profile, simply use the master search button and go straight to the source. You will never lose a ticket again.