Picture your venue. Your staff are attentive and approachable. Your facilities are tidy and well organized. You offer competitive pricing and plenty of entertainment yet somehow you're struggling to convert first-time guests into regular visitors. So what else contributes to a positive guest experience?

It sounds like a simple question but, in fact, many components play a role in inspiring guests to recommend venues to their friends, write a 5-star review or commit to a future booking.
One such component that you may not have previously considered is the hardware your venue uses.

Why? Because the technology stack you use and hardware that powers your business can directly affect how your guests gain entry to your venue, navigate through it, make purchases once there and how long they stay.
In this article, we will be taking a deep dive into the benefits your venue can expect to achieve when hardware functions at its peak.


Seamless Integration for an Uninterrupted Experience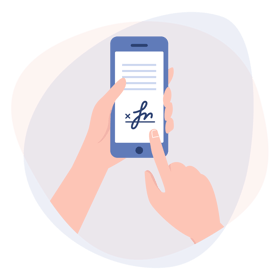 Whether your guests are buying tickets online, booking a party room, or purchasing additional merchandise, a smooth and seamless transition promotes repeat visitorship, increases cart size, and provides an overall positive experience.
At ROLLER, we focus on optimizing the guest checkout experience – whether in person or online to reduce friction at the point of sale. We also offer the option to easily integrate paperless waivers into your online booking systems to keep your guests safe while staying on top of essential safety requirements.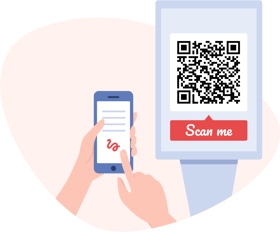 If you think back to a time when you had to sign into a ticketed venue, the best experiences are likely those that have minimal hassle and take next to no time at all.
Integrated digital ticketing systems present a wide range of sign-in options for your guests. Gone are the days of manually filling in logbooks thanks to fast, 2D barcode scanners or handy QR codes.
Offer your guests an orderly (and COVID-compliant) experience to gain entry to your venue or easily collect any add-ons they have selected during the booking process.


Leverage Infrastructure to Benefit your Guests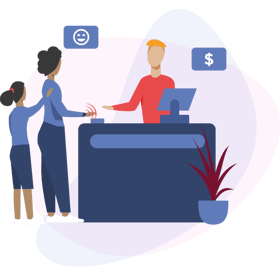 Technology can be maximized across your venue to not only assist your staff and keep operations running smoothly but also enhance the guest experience.
Leveraging current infrastructure by providing guests access to WIFI networks allows them to engage with your venue on another level and even multi-task while on location.
Self-Serve Kiosks (SSKs) and Waiver Kiosks can also be leveraged to naturally improve the flow of queues. In fact, the introduction of SSKs has been found to reduce purchase times while simultaneously increasing cart size due to ease of use.

Additionally, the use of mobile check-in devices provides the benefit of reducing queue sizes through rapid check-in for online purchasers. By better managing crowds by mitigating long waits, guests are presented with a smooth and enjoyable interaction with your venue.
Give your Guests the Gift of Time
Processing guest queues faster and managing individual bookings in a frictionless manner through responsive purpose-built commercial-grade hardware is a sure-fire way to increase foot traffic.
There are a number of hardware upgrades available, which are designed to keep guests enjoying your venue instead of waiting in queues.
These include, but are not limited to:
All-in-one POS terminals and Self-Serve Kiosks featuring easy-to-use interfaces and state-of-the-art touchscreen technology for fast, contactless purchasing. These also free up staff members so they can focus on providing a quality guest experience.

Mobile POS terminals for mobility and versatility for your sales team, complete with quick printers to keep queues moving.

Cashless Wallets using RFID cards or wristbands allowing guests to conveniently access money, particularly where carrying cards and cash isn't an option.
It's been said that the shortest distance between someone and what they want is a straight line and the same can be said for an enjoyable guest experience.
Guests crave a faster, seamless experience when interacting with your venue – whether it's the way they go about purchasing tickets, connecting to WIFI, or completing additional actions like signing waivers or upgrading to a membership package.
So it's no surprise that the more you invest in quality hardware equipment, the smoother and more streamlined your guest experience will be, ultimately increasing recurring foot traffic and driving revenue for your business.