Check out the latest enhancements to block out capacity, enabling venues to manage location level availability from daily capacity, location or blocked capacity views.
A Block Out provides venues using ROLLER with the ability to temporarily reduce the capacity of any venue location.
Previously only accessible via the Locations interface, we've now added block out capacity functionality to the recently enhanced Daily Capacity view and created a new Blocked Capacity experience.
Using Daily Capacity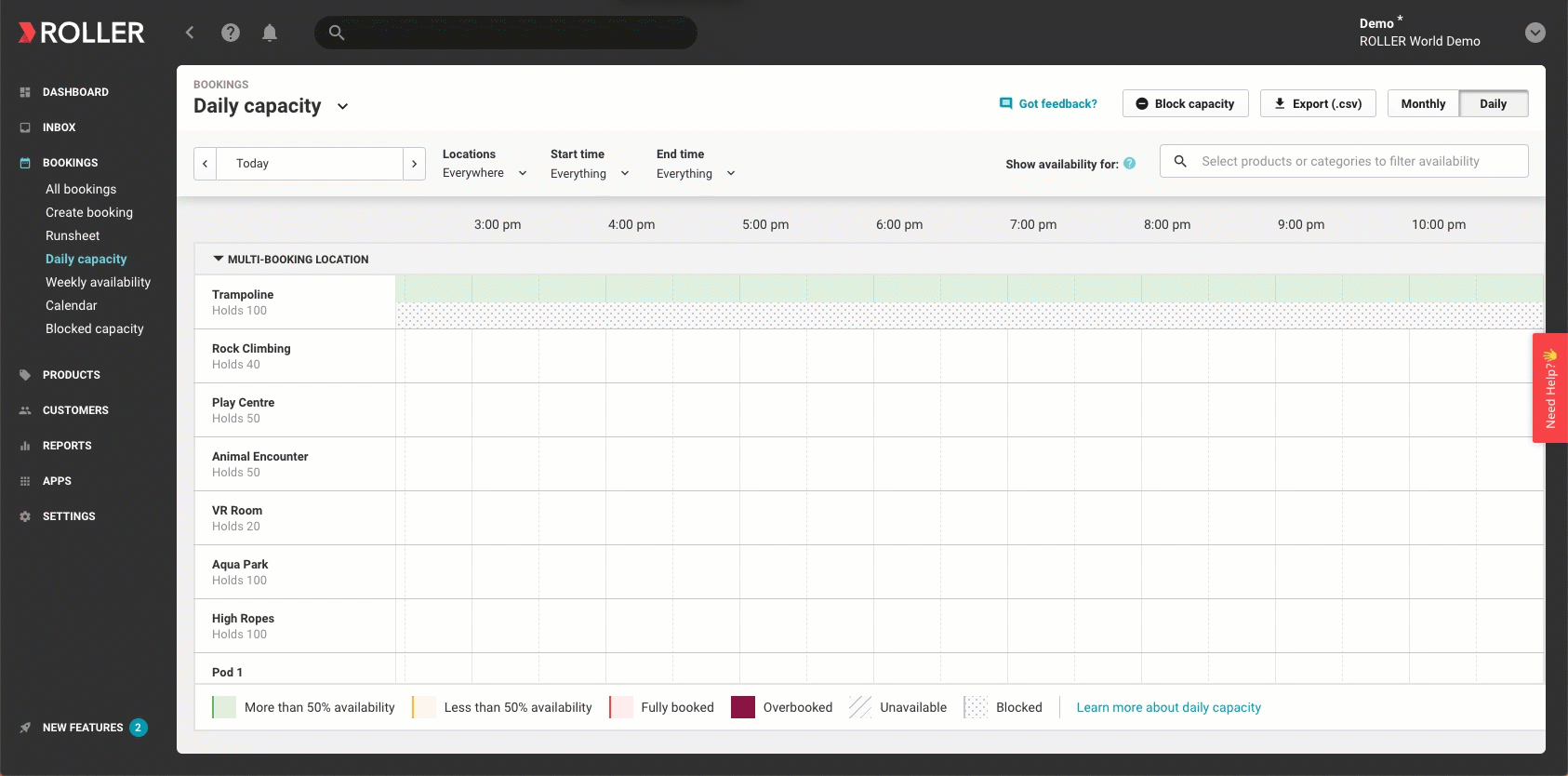 Blocked out capacity can now be easily viewed, created, edited and deleted directly within the Daily Capacity view of Venue Manager (Bookings > Daily capacity) providing staff with a powerful single view capacity management interface.
New Blocked Capacity interface

The new Blocked Capacity view in Venue Manager (Bookings > Blocked capacity) provides staff with a listing of all blocked capacity rules and means to create, edit or delete any rule.
Find out more
Read our knowledge base article to find out more - Blocking out location capacity