Enhanced online payment experience that enables venues to optimise conversion and reduce merchant fees.
We have updated the Adyen online payment experience to eliminate hosted pages and provided venues with the ability to optimise payment methods. The results in a vastly improved user experience for online shoppers and reduced merchant fees for venues.
What's new?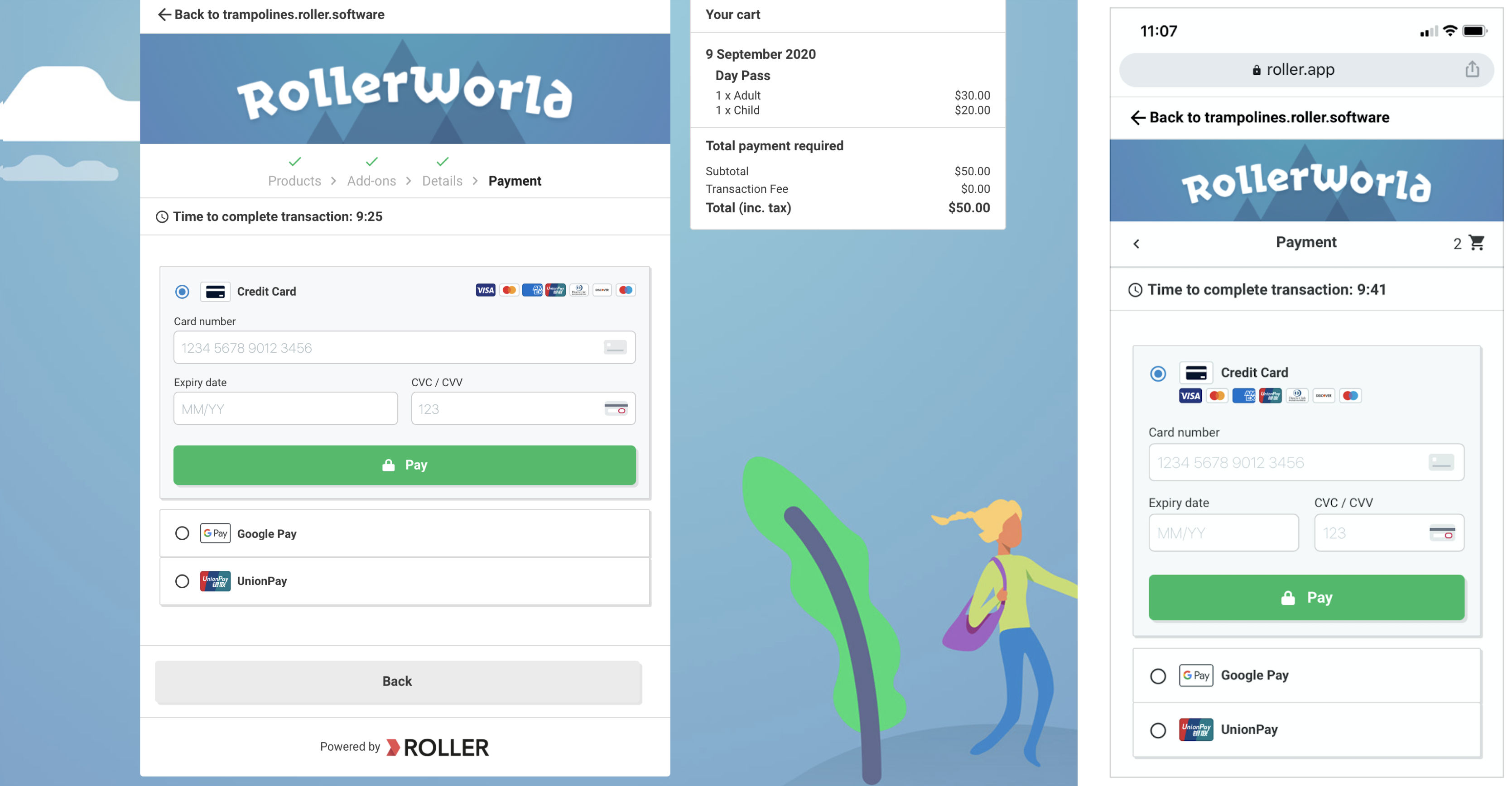 Online checkout experience
Guests now transact directly within the payments page of the ROLLER online checkout, providing a significantly improved payment experience for guests, especially on mobile devices.
The update also includes a new full-page redirection flow, seamlessly managing required authorisation flows such as strong customer authentication (SCA) or alternative payment methods.
PSD2 SCA and online payments
Venues operating in Europe and accepting card payments online are affected by the SCA requirements that are outlined within the Payment Services Directive 2 (PSD2).
In the past, when a European guest made a payment online, they would simply enter their card number and a CVC verification code. Now, to better protect customers when paying online, PSD2 requires more security mandating SCA, also called two-factor authentication, such as 3D Secure.
To make sure that you comply with PSD2 regulations, venues operating in Europe need to implement SCA requirements by September 14th with some limited exceptions.
Invoice payments
The enhancements made to online payment experience also apply to the invoice payment widget.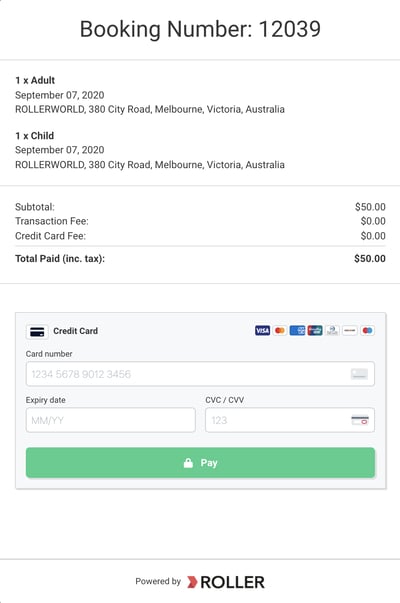 Manage payment methods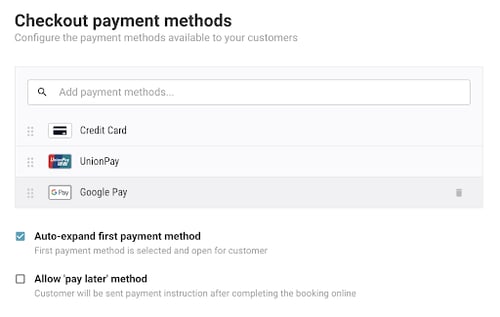 Adyen provides venues with the ability to accept an extensive variety of payment methods. We've added a new feature that enables venues using Adyen or ROLLER Payments to manage these payment methods and how they're displayed.
Providing guests the ability to pay using their preferred payment method improves conversion.
Adyen has a Global payment methods guide which provides a breakdown of key payment methods in 26 countries and inside tips on payments best practices in each market.
What's next
We're working on a range of enhancements for online checkout to improve guest experiences and conversions.