Integrate ROLLER with your Xero accounts
A comprehensive Xero export integration which harnesses the power of ROLLER's accrual accounting functionality, enabling venues to simplify the recording of financial data including deferred and recognised revenue in their Xero accounts.
This integration will initially be made available selectively to suitable venues for beta testing. If you're interested in participating in the early access program - please submit your interest here.
Overview
We have created an integration settings page and a Xero export report as an initial step to future full integration of ROLLER to Xero and other financial management systems. Read on below for more details about the export integration.
General Ledger integrations settings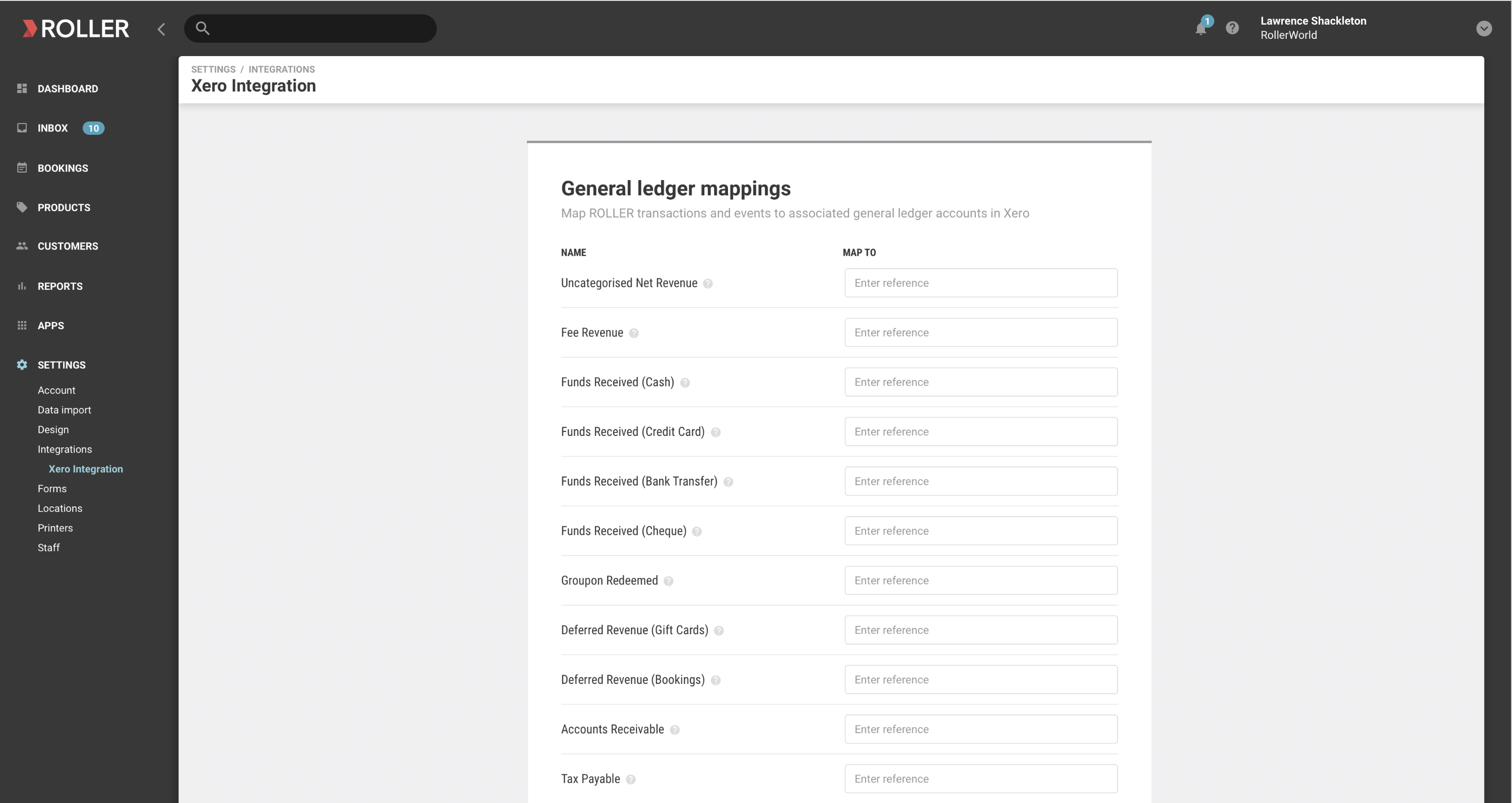 This enables venues to configure of:

General Ledger Mappings
ROLLER data entities such as Funds Received, Deferred Revenue, Accounts Receivable, Tax Payable, etc to the appropriate Xero general ledger account;
Tax Rate Mappings
Map the tax rates configured in ROLLER to the tax rates in Xero;
Xero Tracking Categories
Optionally configure ROLLER exported data to map to up two Xero tracking categories.
Xero Export Report
This report produces a CSV file that has been specifically formatted to automatically import to Xero. This export CSV is imported in Xero as a manual journal entry and enables venues to site and review/edit the journal entry before posting.