SMS and email communications are two very commonly used methods of communication between businesses and their customers.
SMS is a relatively new method, and many operators often are unsure whether investing in this form of guest communication is worth it or profitable.
This article will explore the benefits of using SMS with your guests and the differences between SMS and email communication.
The advantages of using SMS with your guests
SMS is a cost-effective marketing tool
The cost of SMS is one of the biggest factors operators worry about regarding SMS communication. The argument often is: why would I pay for SMS when I can send an email for free?
This is, in fact, incorrect, as email marketing communications are not free. To cultivate effective email marketing campaigns, operators must use email marketing services and programs to generate, design, segment, and deploy eye-catching marketing campaigns. In reality, no form of marketing communications is free, so it's important to select the right channels to optimize your results.
SMS optimizes conversion rates and decreases cart abandonment
Further to the above section, SMS is not only a relatively low-cost marketing strategy but also works double duty as a tool that helps increase conversion rates and decrease cart abandonment.
SMS can increase conversions and decrease abandons in the attractions industry in the following ways:
Send SMS payment links to guests for online transactions they started but didn't complete.
Send SMS notifications about limited-time special offers, discounts, etc.
Send time-sensitive information, like one-time passcodes, via SMS.
SMS is ideal for sending these kinds of short messages — especially if the messages are time sensitive as SMS communication is centered around being quick and convenient, and so generally produces quick responses too.
Convenience is key for your guests. Remember, the easier you make it for your guests to transact with you, the more they want to.
SMS has higher engagement, open, and response rates than email
Let's just get straight to the statistics, shall we?
Engagement rates
Open rates
Response rates
SMS is delivered quickly and doesn't require an internet connection
SMS messages are delivered and received almost instantly. And what's more, there's no need for an internet connection to send or receive them.
Also, only 3% of SMS marketing is considered spam, unlike emails, which now often have dedicated spam folders. So with SMS, your guest receives your communication faster and is more likely to view it as there are fewer barriers, like the requirement for an internet connection or the message ending up in a spam folder that is never viewed. Additionally, guests generally receive many more spam emails than promotional SMS messages, making them less likely to dismiss an SMS.
How to work SMS into your marketing and communications strategy
SMS and email marketing and communication go together like salt and pepper. They complement each other and work together well. Together, they also reach more guests than separately.
SMS is an excellent form of marketing and communication, but it is only suited to short-form messaging. Even though you may go beyond the character limits by sending multiple messages, it is a best practice to save short messages for SMS and long-form communication for email.
Where to use SMS vs. email communication
SMS is best used for sending:
Multi-factor identification — i.e., one-time passcodes
Reminders — overdue payments, etc.
Sending payment links
Limited-time promotions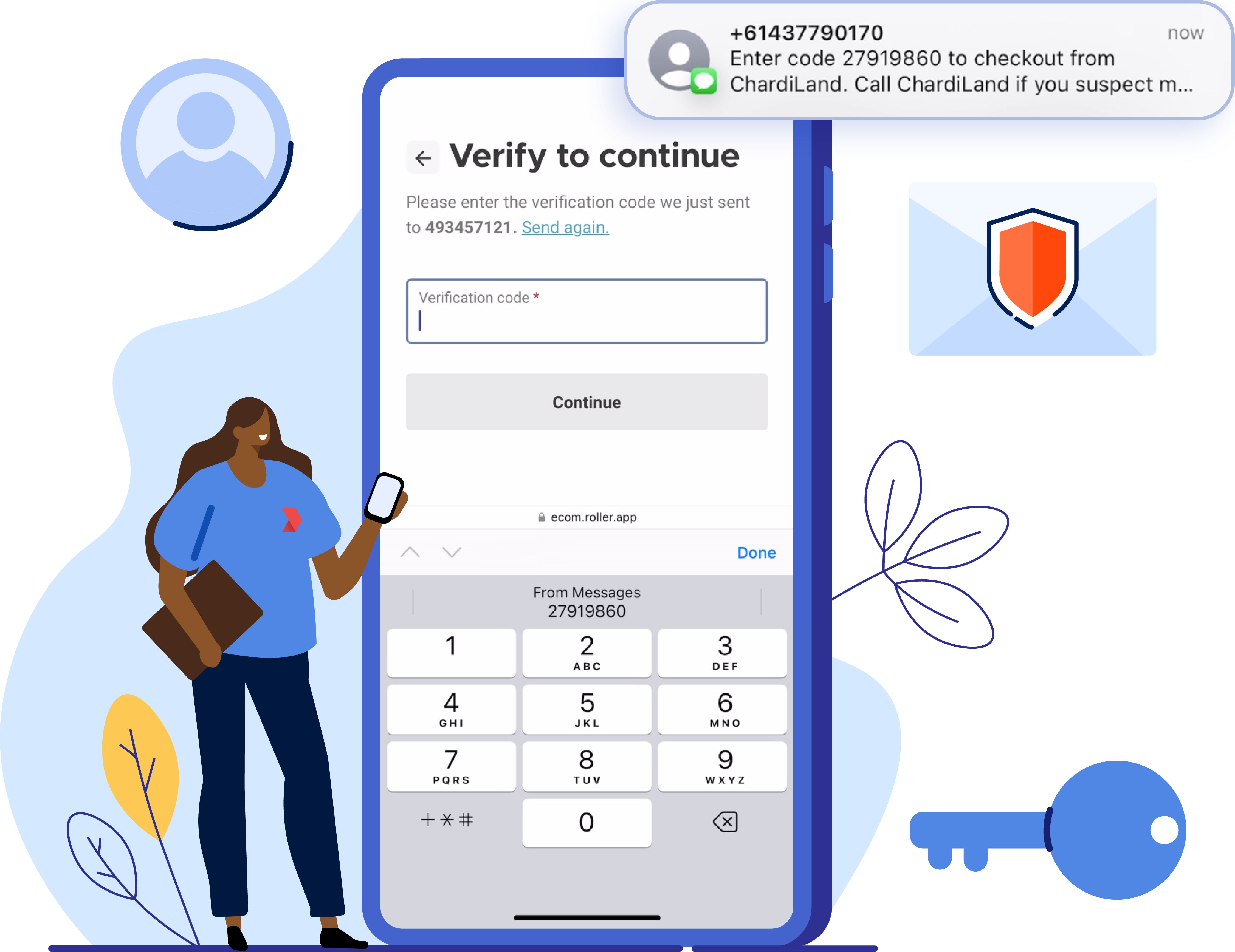 Email is better suited for:
Sending membership contracts, information, and renewals
Notifying guests when there has been a policy change
Confirming bookings, such as party bookings
Upcoming news about your venue
Experience the benefits of both SMS and email
SMS is a great way to reach guests quickly and conveniently for short-form, time-sensitive communication. However, email is still the preferred method to send longer, more detailed messages.
So, the best approach is a dual approach! Use both forms of marketing where they are best suited. Weave both into your marketing strategy, and you will find the combined effect of SMS and email drives more engagement and satisfaction amongst your guests.
Read this next: WhatsApp Marketing: Best Practices | ROLLER