The new schedules experience allows users to create and manage all of a venue's session schedules within a single interface. Designed to simplify schedule management and provide you with a holistic overview of what you're selling and when.
Viewing schedules
Previously to view a schedule staff needed to open each product separately to view the schedule for that product and to drill into each individual session time to view the tickets available.

The new schedules experience allows you to view every schedule in a familiar and user friendly calendar interface. Immediately the calendar displays a clear overview of the days where session products are scheduled with a blue highlight and clicking any day immediately displays the specific products scheduled.

Selecting a product instantly display all active schedules, automatically hiding any expired schedules, and when colour indicators for each schedule are added to the calendar.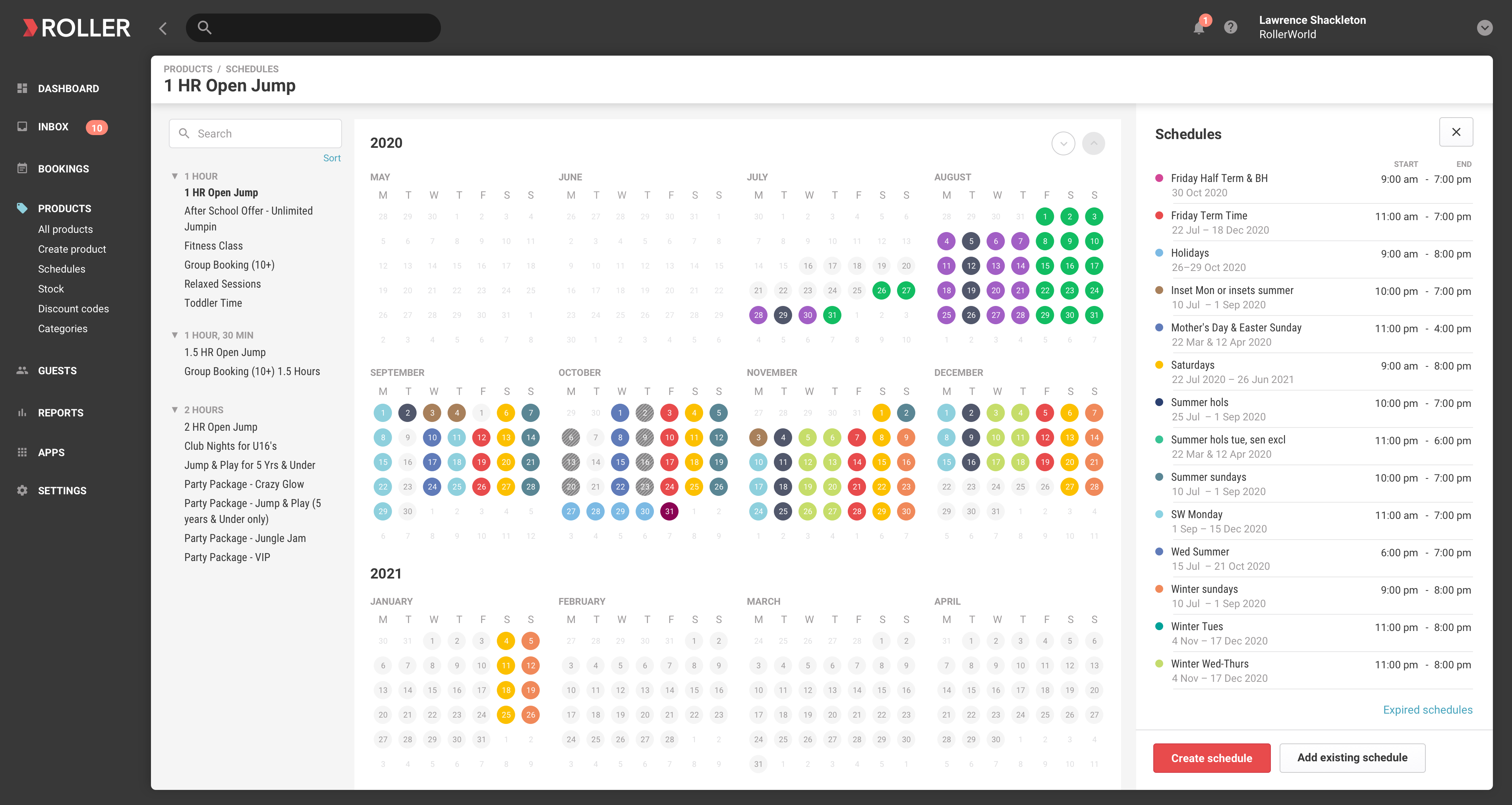 The detailed schedule view on the right hand side lists each schedule, displaying its colour, date summary along with the first and final session times. To view a schedule's sessions and tickets, simply select the schedule and then the individual session.

This ability to select products and immediately view schedules in a full screen interface enables staff to review and edit schedules more efficiently and accurately.
Creating schedules
Creating new schedules is simpler than every before with this new full screen experience.
The Session Pass and Recurring Pass product interfaces have been updated to enable for a product and a schedule to be completed separately. When creating a Session Pass or Recurring Pass product, the save button will automatically open this new schedules experience.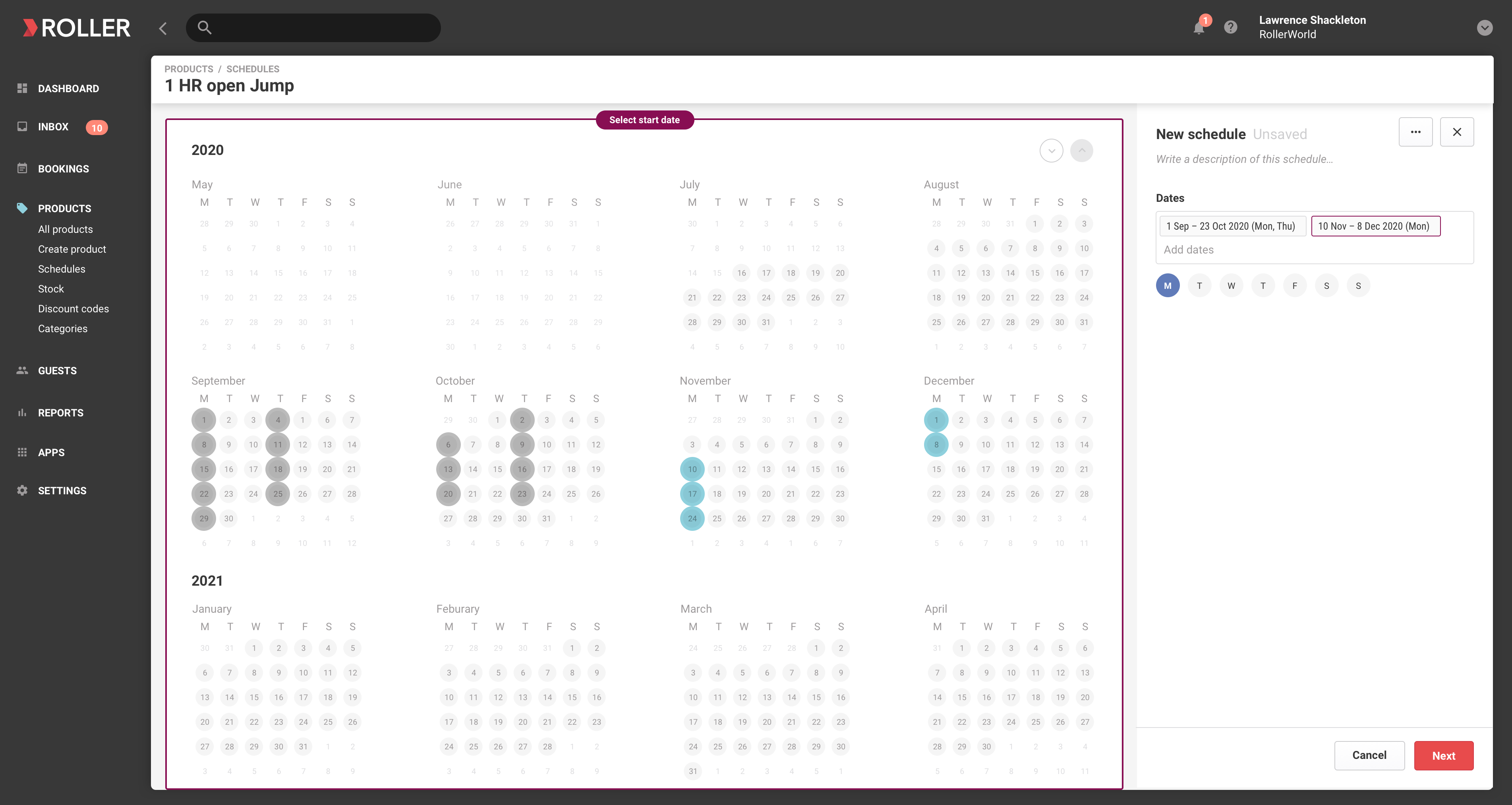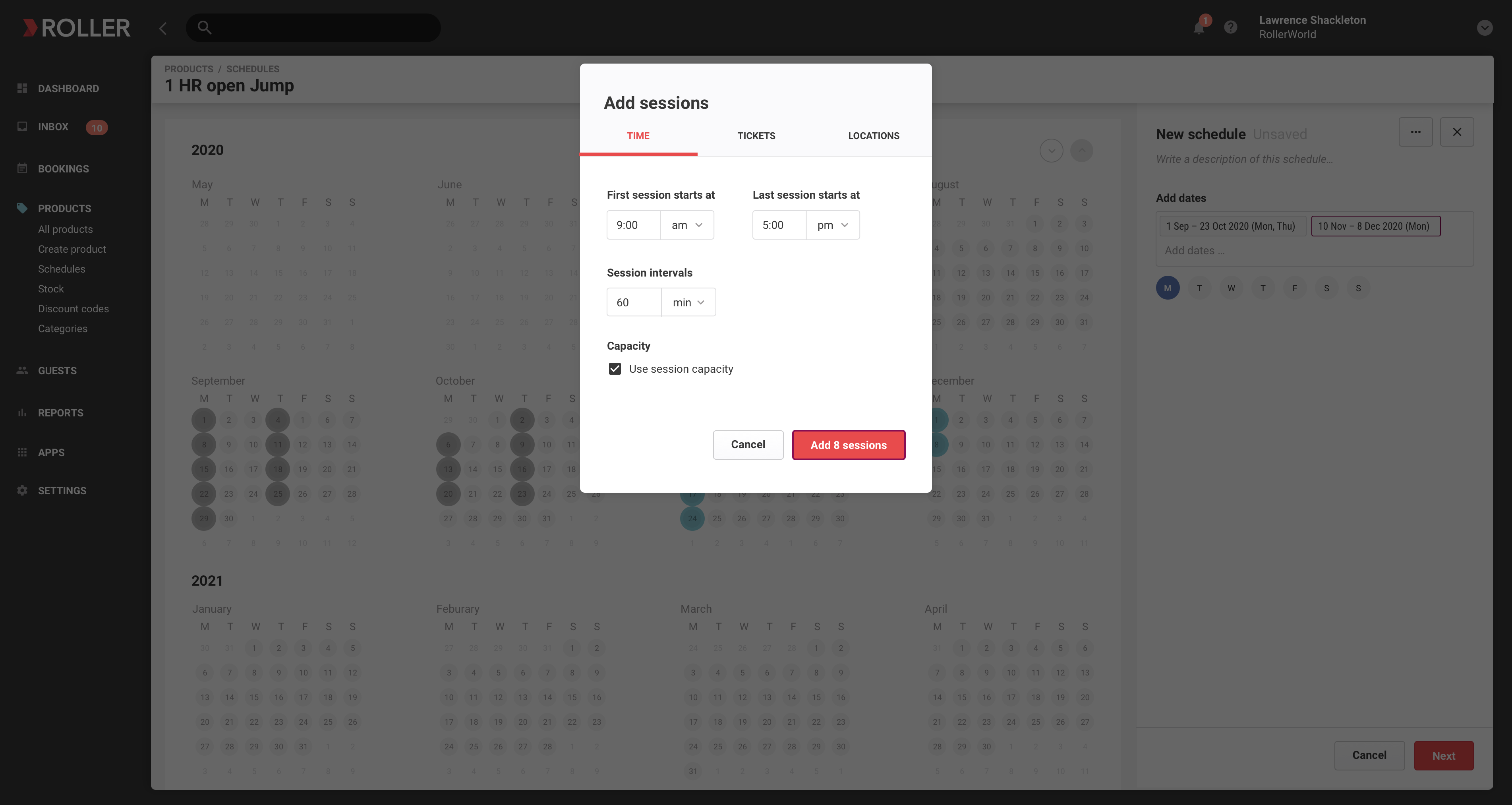 Find out more
The knowledge base article, the New Schedules Experience, provides videos and full explanation of the new schedules experience.
Join the beta
The new schedules experience is currently in beta and open to all customers that wish to participate. To find out more and access the beta schedules experience, click on this learn more link and submit a support ticket to our Customer Success team.