Seamless integrations result in a frictionless user experience. It really is that easy.
But while this statement appears simple on the surface, the process of creating a seamless experience includes many moving parts working hard in the background to achieve the desired result.

By leveraging technologies, venues can simplify day-to-day operations and therefore deliver a superior user experience. And what better way to start than by simplifying how guests make payments in and around your venue.

Read on as we discuss various payment technologies with the capacity to provide your guests with a greater user experience.
Just Tap and Go - Cashless Wallets
With our lives getting busier and social distancing becoming the new norm, it's more important than ever to ensure payment processing is fast and efficient. While contactless payment was first trialed in the 1990s it has certainly come a long way.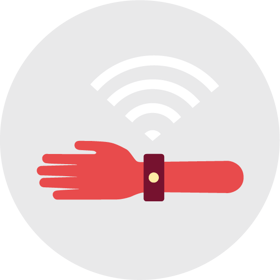 Guests can now take full advantage of experiences like water parks and trampoline venues with Cashless Wallets.
Not only do Cashless Wallets bring convenience to the user experience, but they also offer peace of mind. Think of how easy it would be for a parent to preload a set amount per child's Cashless Wallet and not have to fuss around with change or cash or make sure each kid spends an equal amount. Cashless Wallets also provide security where a forgetful child may usually lose their wallet on a field trip for example.
The possibilities are endless!
ROLLER™ Payments
Being able to offer customers more ways to pay is a huge bonus when it comes to providing a smooth user experience.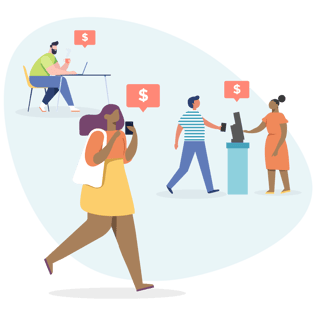 Designed to integrate with existing ROLLER systems, ROLLER™ Payments is an all-in-one commerce solution for managing payments with ease. Add various payment types at the click of a button while also managing refunds, chargebacks, and reviewing revenue reports in one, integrated platform.

Powered by Adyen, ROLLER™ Payments also offers end-to-end encryption to ensure payments are made securely through a range of fraud protection tools including Strong Customer Authentication (SCA) and fraud checks on every transaction.

Visit our website to learn more about ROLLER™ Payments.
Gift Cards
In a world of ever-changing rules and regulations due to COVID-19, offering guests the option of redeemable gift cards is a fantastic way to ensure constant revenue is being generated for your venue.

With ROLLER software, guests can purchase gift cards straight from your website, which can be designed and customized using the all-in-one Venue Manager platform. Amounts can be preset or you can allow guests the option to choose their own amount for added convenience.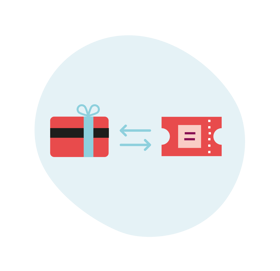 Guests can even personalize their gift cards with messages and videos to add a personal touch or even delay when it sends out for an extra surprise. These small but impactful gestures all contribute to the user experience and how guests interact with and remember your venue.

Click here to learn more about creating personalized gift cards via ROLLER's Venue Manager.
Point of Sale
Long queues are a common pain point among guests in the attraction and leisure space.
Ease the stress and boredom of waiting in line by providing guests with more ways to pay.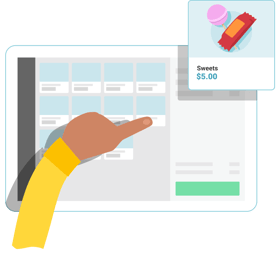 Point of Sale options, such as Self-Serve Kiosks (SSKs), mobile POS terminals with portable printers, online booking & payment options, and retail software POS for food & merchandise, are all ways to ensure your guests can skip the queues and redeem their tickets or products faster.
Investing in these payment technologies will give time back to both your guests and staff, providing an improved user experience.
To learn more about the different POS Payment Technologies available, check out our website.

Whether you need help managing your revenue reporting, increasing the security of transactions, or need to increase efficiencies for a smoother user experience, ROLLER has a solution to suit your business needs.