This year we held our inaugural Hackathon from July 12–14 with the theme of AI and Automation. The aim of the hackathon is for us as a company to uncover fresh perspectives on how new technologies can better shape and influence our future work.

Any ROLLER team member can participate, and all ideas are welcome. We wanted to encourage our brilliant engineering team to step out of their day-to-day and work with people they don't usually work with to think creatively about solutions to our customers' big problems.

Ideas could involve anything from machine learning applications, intelligent automation of tasks, data analysis, customer interactions, or something else entirely. The goal was anything that helps automate a workflow, provides easier access to information or further insights, improves productivity, or solves some petulant problem.

Our hackathon produced great ideas like a ROLLER Concierge, Guest Sentiment Analyzer, ROLLER Data Chatbot, and more. We interviewed our CTO, Andrew Brodie, to find out more about this exciting team challenge and all of the fantastic ideas that came from it. Read on to find all the details.
Q: How does the Hackathon work?
It's like those cooking competitions you see on TV where they give contestants a basket full of random ingredients and have to whip up a gourmet meal in a limited amount of time. A hackathon is the same, except instead of food, we use code, and instead of a kitchen, we use our laptops.

It's an event where many talented and passionate individuals get together and spend a day or two in a room, subsisting on a diet of caffeine and to-go food. We hack away at our laptops to develop innovative software that solves a problem. And if we're lucky, by the end of it, we've cooked up something incredible, and each team then gets the opportunity to pitch their idea and demo their application in front of a panel of judges.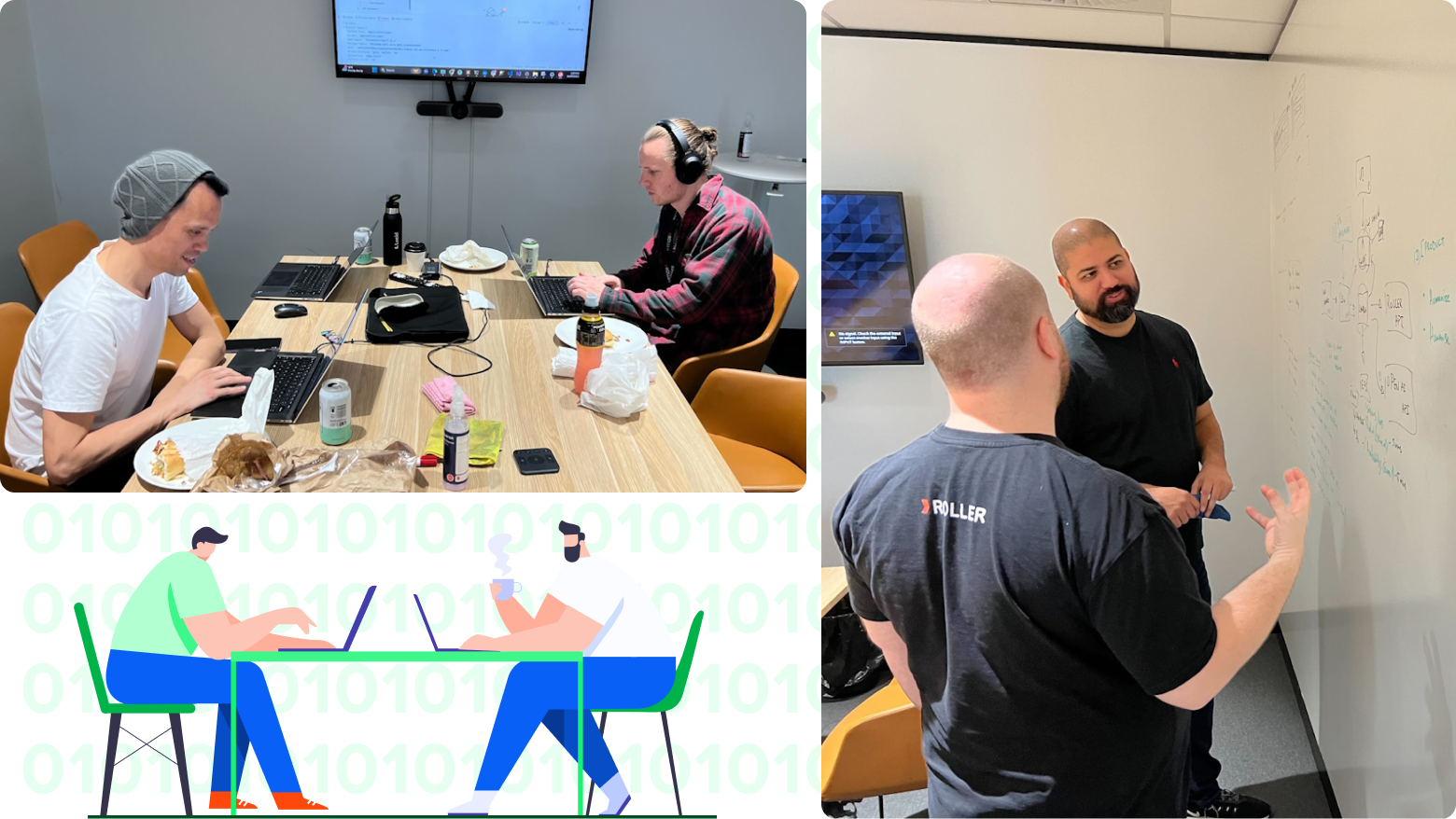 Q: Why did ROLLER decide to host a hackathon?
At ROLLER, we are always thinking about how we can better serve our customers, so we thought an event of this nature was a great way to physically get together with our Australian and New Zealand employees, brainstorm, learn from each other, work up our best ideas, and uncover solutions to our customers' most common problems.

The Hackathon event also strongly aligns with a few of our company values like "Shake the Tree," "Go Together," and "Live the Dream." For us here at ROLLER, learning about new technologies and collectively discovering innovative ways we can use them to build something is a lot of fun, and at its core, this is what really drives us.
Q: Why did ROLLER decide on the AI and Automation theme?
Opting for AI and Automation as our hackathon theme was a no-brainer because these technologies currently lead the pack in the tech world. So many companies globally are taking advantage of technologies such as Large Language Models like GPT-4 and image generators like StableDiffusion to create applications that were once deemed impossible, and it's truly awe-inspiring.

The fast-paced innovation in AI offers a treasure trove of opportunities for us here at ROLLER to flex our creative muscles, explore, and create pioneering solutions for the challenges within our platform. The hackathon provided the perfect stage to dive deep into these technologies and cook up some exciting solutions. These AI technologies will have a tangible impact on consumer experiences in the coming years, mainly through providing improved 24/7 customer service with much better-personalized experiences that can be achieved through natural voice interactions.

One thing we really wanted to do was to get the whole company in on this. So, we started accepting idea submissions a month before the event. The enthusiasm we saw was off the charts, with ideas pouring in from every department, which helped to amp up the excitement for the hackathon to a whole new level.
Q: What were this year's best hackathon ideas?
We had many great ideas to choose from, but some of the best ones were:
A guest sentiment analyzer feature built into the ROLLER Venue Manager that would summarize ROLLER's Guest Experience Score survey comments for a venue and display the top insights in an easy-to-digest way so that venue managers could quickly gauge customer sentiment.
A chat-based application that could converse with guests and make a booking within the ROLLER platform.
A voice-based guest concierge application to field guest inquiries to answer simple questions about the venue or change the booking date for an existing booking.
A chat-based application that helps reduce customer service calls by answering common support questions using the entire support knowledgebase library.
A chat-based application that would allow customers to ask natural language questions against their data.
A product image generator feature built into the ROLLER Venue Manager that would take product descriptions and generate images from it so venues could easily create customized images for their websites/ promotions.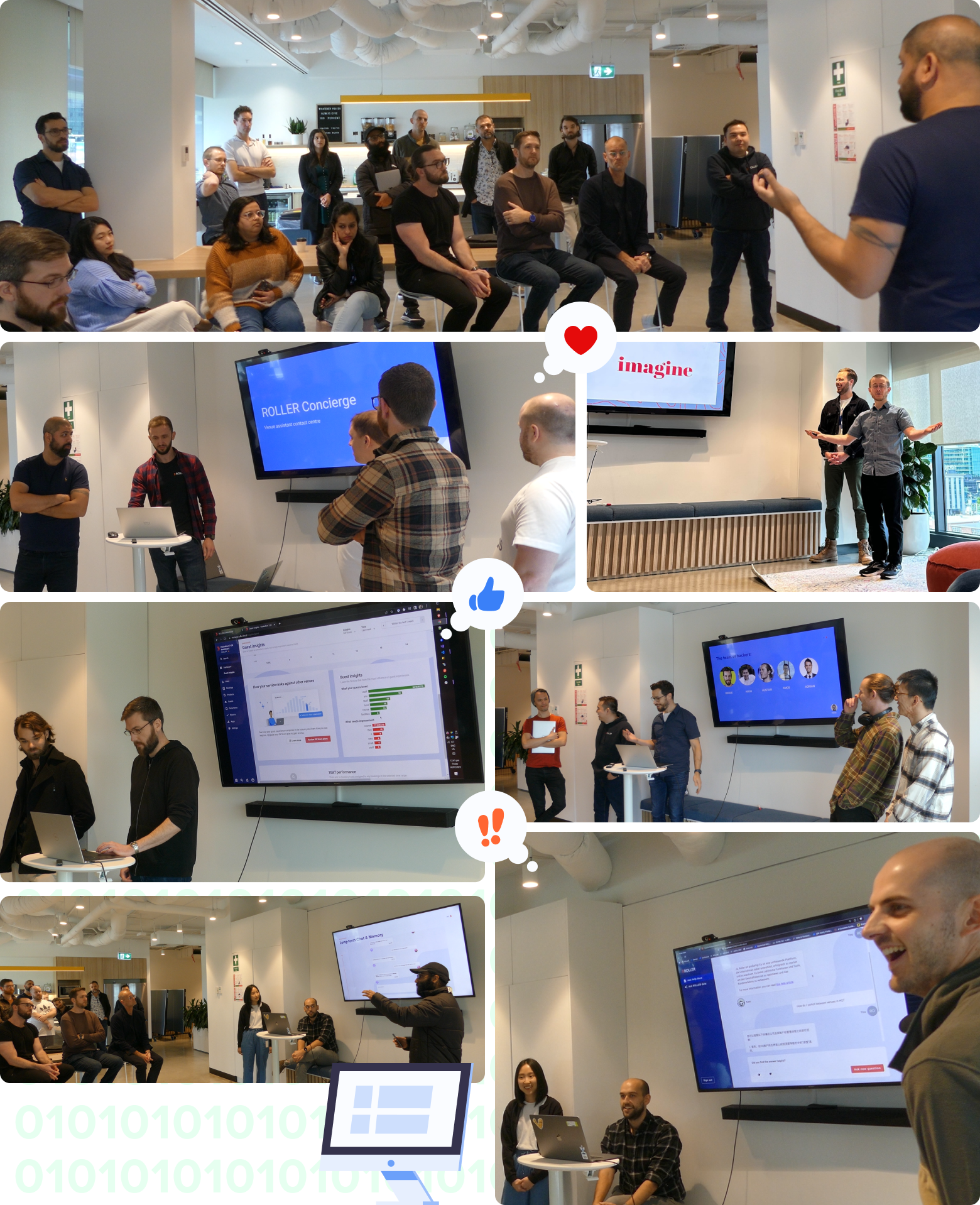 Q: Was there a winner or a prize?
We did award a winner; however, it was more of a formality as every team produced something genuinely innovative, and the real point of the event was for everyone to come together, get their creative juices flowing, and have fun.

The winner was the voice-based Guest Concierge application, as the team produced a truly impressive solution that, with a little more effort, we could take to market and use to solve problems we have heard from many of our customers.

There will be further discussions about when and how we can fit this into the ROLLER roadmap, but we hope to make it a reality in the near future.

The winners received the below trophy (and bragging rights until next year's hackathon!).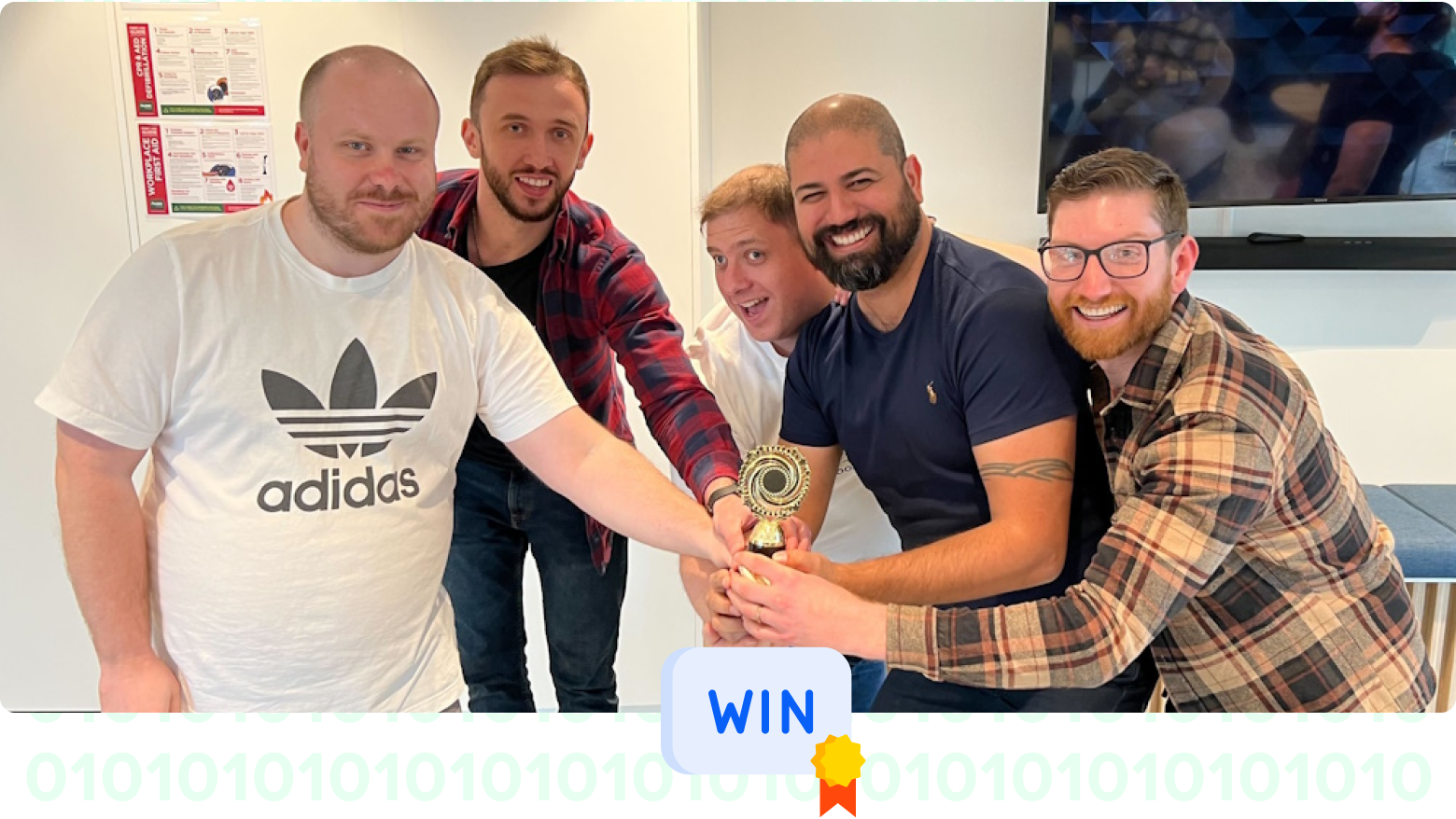 To the future!
We are SO excited for what advancements are in store for ROLLER and our customers due to this year's dynamic hackathon!

If you like what you've read and are interested in a career at ROLLER, please check out our careers page for all our open opportunities.