There is a lot of buzz around going above and beyond. Exceeding expectations. Delivering "wow" moments. Surprising and delighting your guests. However you want to phrase it, there is definitely something sexy about creating an experience that is absolutely unpredictable.
That's why it may seem that this article is a bit more bland, because we aren't going to talk about ways to create a magical experience that they will rave about for years to come. There is a time for that, for sure, but for now let's talk about an even more important factor: creating a definitively predictable experience.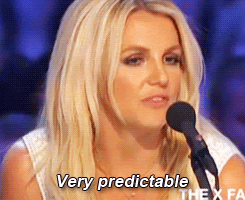 In a recent conversation on The Guest Experience Show, Jennifer Thomas-Sassone talked about what happens when there is inconsistency in the flow of information that neglects how the guest will predict what their experience will be like. When talking about something as critical and fundamental as operating hours, Jennifer points out that if your website indicates hours that aren't up to date, your guests may arrive only to find that they have to sit in their car for an hour because they predicted a different experience than reality. "If all that information doesn't line up, your customers show up lacking clarity. And it's lacking clarity that causes a negative experience." It also reduces consumer trust.
Here are several questions to regularly ask to ensure that your experience matches your expectations, and provides your guests with a set of baseline predictions that help them anticipate what their visit will be like.
Is the information on my website up to date and correct?
Are park hours listed accurately on my website, Google business listing, printed material, and social media, and are they all consistent with one another?
Are ride/attraction restrictions easy to find online or quickly upon arrival?
Are photos posted on my website and social media pages relatively new not outdated?
Do pictures of food & beverage match the actual food & beverage presentation?
Is my outside food & beverage policy clearly stated?
Are height/age requirements clearly listed to help guests plan their visit?
Do my advertisements accurately reflect what a standard guest's visit is like?
Do rotating specials or events clearly indicate the days and times that they are available?
Are COVID-related procedures clearly identified for guests when they are purchasing tickets, whether online or in person?
Do actual COVID-related procedures match the communication given to guests?
Are COVID-related procedures shown, not just told, to guests to assure them that it matches what they were told they can expect?
Does my staff know how to anticipate guests' needs?
Does my staff know how to ask questions that guests don't know that they have?
This list can go on and on. Before you can be phenomenal, you need to be predictable

.

And part of being predictable means you need to

keep the promises that you've made

to your guests by meeting their baseline expectations. Once you've successfully completed that "expectation checklist" that ensures a predictable experience, then and only then can you begin creatively developing ways to go above and beyond.





Make sure to check out the full interview with Jennifer Thomas-Sassone on The Guest Experience Show.