As of 2021, 80.69% of the world's population own a smartphone; this translates to 6.378 billion people! Incredible huh?
And with mobile devices so handy, it's no wonder we use them for almost everything. Watching TV shows, paying bills, chatting to friends, ordering dinner - it's faster, easier, and more accessible.

But what if venues could tap into the convenience of using mobile devices to replace outdated tasks like printing off tickets or signing paper waivers? Well, the future is here!

Join us as we explore how you can better reach your guests by enhancing their existing mobile experience while transforming the way they interact with venues like yours on the go.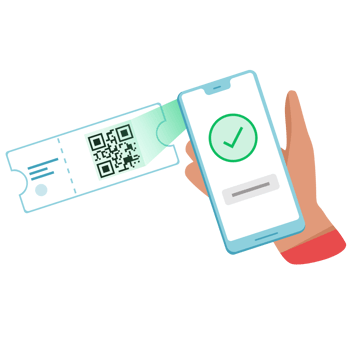 Take the register to guests with Mobile POS Terminals
Mobile POS Terminals are a fantastic alternative to static cash registers if your queues are way too long or you don't have enough staff to manage manual counters. Portable payment terminals add convenience, are proven to speed up waiting times, and, in turn, create a positive Guest Experience leading to increased on-site spending.
Pay and play with cashless wallets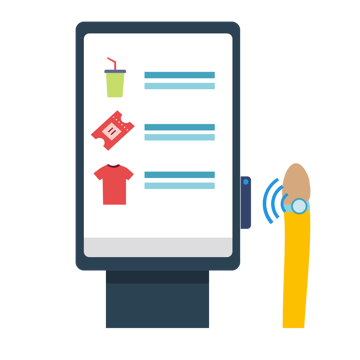 Cashless Wallets are ideal for venues whose guests don't have easy access to cash, cards, or coins. We're talking about kids on a field trip who are prone to losing wallets or venues whose guests will be swimming in wake pools, bouncing on trampolines, scaling rock climbing walls, or spinning upside down on roller coasters.
Eliminate friction where possible by offering the option of RFID cards or wristbands, which, when pre-loaded with money, means your guests can spend wherever whenever!
Free up your staff using Self-Serve Kiosks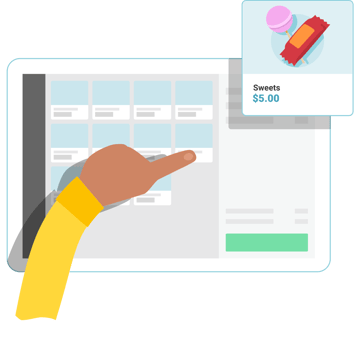 How often have you seen a queue 20 people long and decided you'd rather forgo buying something than wait in line? Probably quite often!

Sadly this rings true for guests across all kinds of venues. Waiting too long for food, drink, or merchandise is seen as wasteful of guests' valuable time, so venues need to take steps to mitigate situations like these to encourage on-site spending, which accounts for a staggering 40-61% of revenue!

Self-Serve Kiosks (SSKs) can greatly reduce staff requirements which, in a labor shortage, can be useful by allowing you to continue serving guests while freeing up valuable $$$s.

By adding SSKs, venues can also simplify and speed up the check-in process, mitigate long lines and focus more on creating a better Guest Experience. Guests can proceed at their own pace and even take in more add-on options at once.
Increasing convenience within your venue is a guaranteed way to create positive interactions with your venue, so they return time and again (and maybe even bring some new friends along!)
Impress your guests with small yet impactful changes to your day-to-day processes by using tech to serve their needs - wherever they go!