The International Bowl Expo is a much-anticipated event where those in the bowling community — from venue operators to industry suppliers, manufacturers, and experts – come together to learn, network, and uncover solutions to shared challenges.
This year was another action-packed year for the expo, with plenty of product exhibitions and networking opportunities. Also in attendance were some insightful speakers that spoke on a wide range of topics to help attendees grow their venues better, like how to elevate the guest experience. We even had a special visit from a giant bowling pin duck in attendance (see below for proof)!
Our team had an incredible experience at the expo this year — it was an excellent opportunity to exchange ideas, and we learned SO much.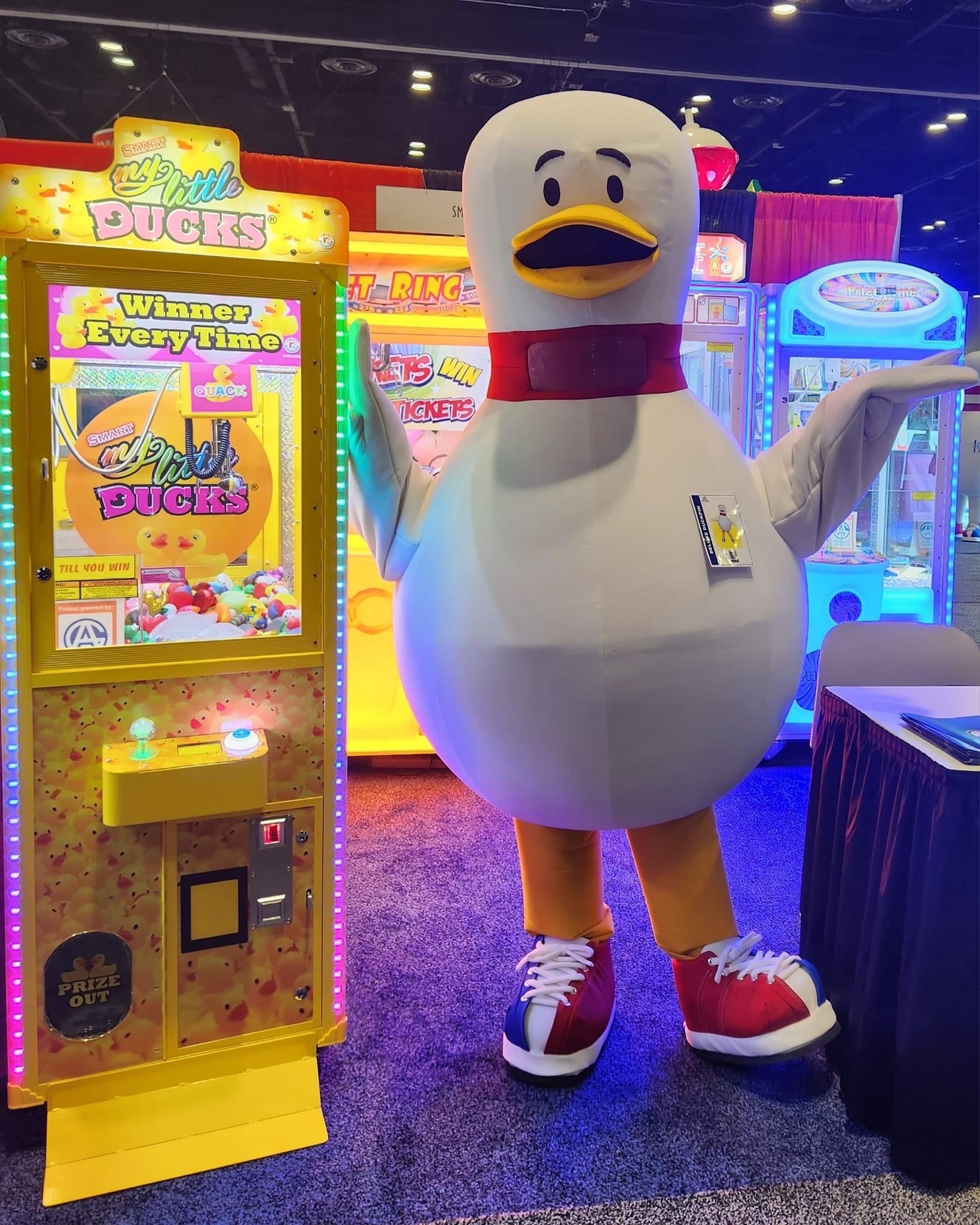 What we learned from venue operators
Bowling operators told us what was going well and their current management obstacles and impediments to growth.
Here's what they had to say they wanted to focus on to drive success:
Integrate and streamline their venue management systems
Many operators we heard from said they were using old venue management systems that did not perform up to the standard their staff and guests required. We heard that many operators were using multiple systems for multiple business functions, and they wished that their systems would 'talk to each other.'
They said they would prefer an all-in-one venue management system to run their venues but hadn't prioritized this switch as they thought it might take a lot of work to transition.
Add more attractions to their bowling alleys and better incorporate F&B
We heard from many venue operators that they want to add more attractions to their venues, like arcade games, laser tag, etc.
We also heard from many operators that they want to elevate their F&B functions and experience. Many operators told us that they were still taking F&B orders by hand, and most did not offer the option for guests to order F&B online before attending the venue.
They told us that F&B was a vital part of their business and knew that it needed urgent updating.
Become more tech-savvy to boost the guest experience
A few operators we spoke to told us they felt technologically behind the curve. They told us that they spend most of their time focusing on their in-venue experience, so they need more time to think about the systems their venue is using.
Some operators did not offer online booking, scheduling, or payments. They knew the lack of such options for guests harmed their potential revenue but told us they needed to know where/how to start incorporating them. In particular, they wanted technological advancements for their online experience (website) and any customer-facing technology in the venue.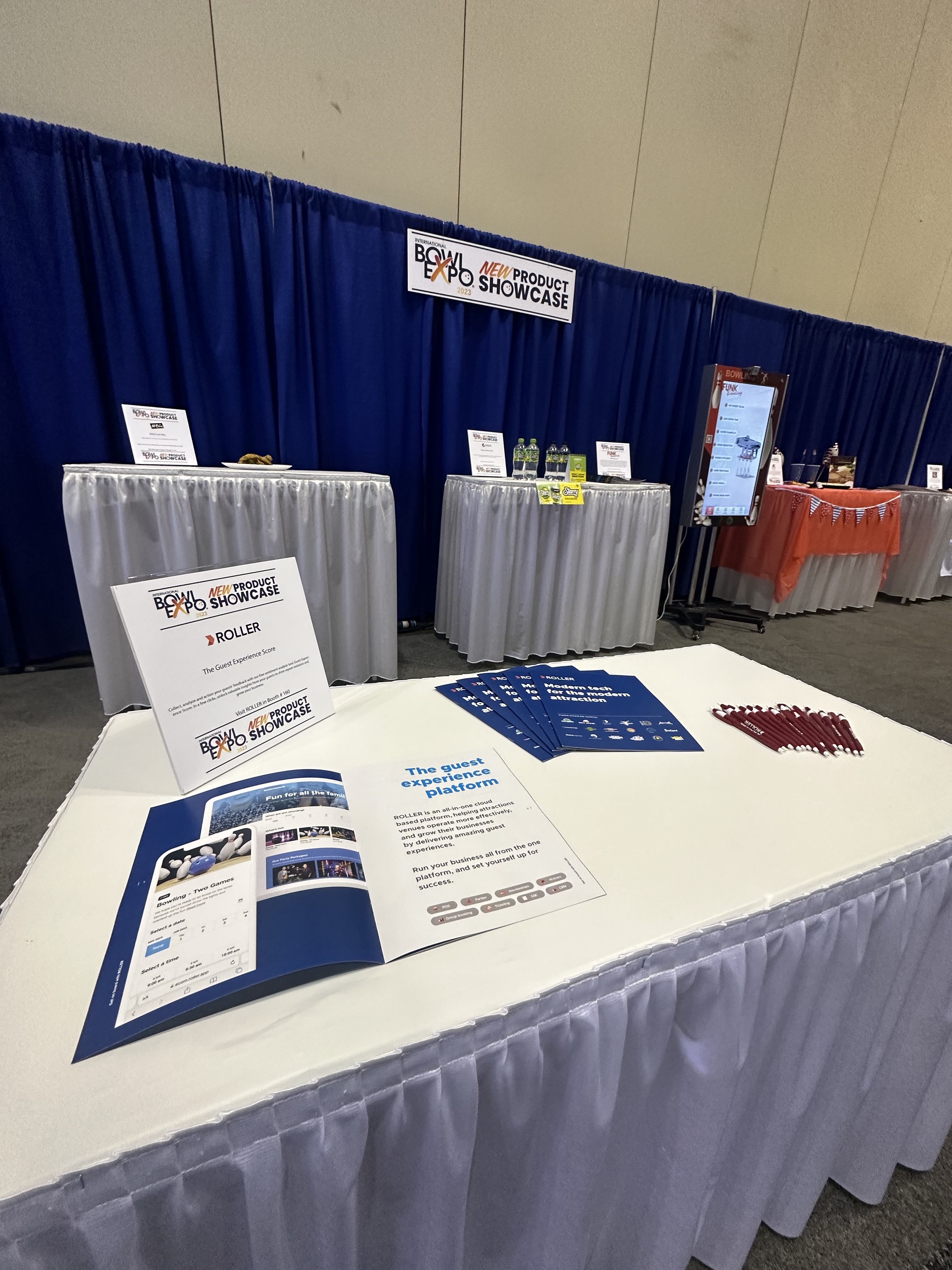 What operators hope to achieve in 2023 and beyond
As we chatted with industry operators and experts, we learned much about what they wanted most from their business in the next 12 months. See what they had to say.
Seamlessly integrated all-in-one venue management software
With the ROLLER platform, operators can enhance guest satisfaction, increase efficiency, and drive sales.
Our all-in-one solution provides operators with everything they need to sell experiences, serve guests, promote their business, and manage their operations. No more headaches and wasted time trying to integrate different systems, just a streamlined and hassle-free experience for guests and staff.
Ability to sell stock online or in-store with ease
ROLLER makes it simple for your venue to sell tickets online and in-venue. ROLLER's Progressive Checkout feature ensures guests a seamless and exciting online shopping experience. Its many user-friendly features and contemporary design elements help engage your guests and improve conversion rates.
Additionally, including stunning visuals motivates your guests to spend more on their purchases, and Progressive Checkouts are proven to increase basket size by 50%!
Intuitive, powerful POS that's easy to use for staff and guests
ROLLER's POS system is optimized for ease of use, exceptional efficiency, and speedy performance.
Using ROLLER's POS system, you can access various features, including ticketing, F&B, group and party booking, and more. These features integrate seamlessly with the POS system, creating a complete solution suitable for businesses of any scale.
Robust, integrated payments processor that helps capture more revenue
Selling your products online and in person has never been easier with ROLLER Payments.
ROLLER Payments seamlessly integrates into your checkout and POS devices and has an authorization rate of 94.5%! It can surpass the industry average authorization rate of 82% due to features such as smart dunning, and much more.
ROLLER Payments supports a variety of payment methods, including digital wallets and Buy Now, Pay Later, and has integrated security features for refunds and protection against fraudulent activities.
What does this all mean? More revenue for your venue and no money left on the table.
Thanks for having us, International Bowl Expo!
Thank you, International Bowl Expo! We had a fantastic time and enjoyed meeting all the exceptional bowling industry professionals and operators. We learned so much and are grateful for the opportunity to share company with such knowledgeable individuals.
If we didn't meet you there, we'd love to discuss how ROLLER can help optimize your venue's processes, increase productivity, and generate more revenue. Please feel free to schedule a meeting with us here.