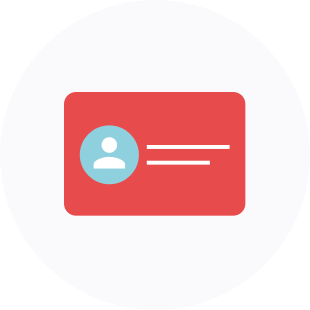 If you're looking to grow your business' revenue, introducing memberships is a great way to start. Not only does it motivate guests to return time after time, but it ensures a steady stream of income, even if you have a slow season.

But designing membership packages is no easy feat! There's plenty to consider to guarantee you're making the most of them, as well as offering a great guest experience, so guests renew each year and encourage their friends to sign up too.

Here are five essential questions you should consider when planning memberships for your venue.
1. How often do your guests visit and stay?

Believe it or not, there's a mathematical component to accurately calculating your recurring membership pricing, and it all involves comparing how many times your guest actually visit your venue.

In an analysis we've done, we found that guests who purchase memberships generally were only visiting once every three months. If you can successfully convert these to guests to recurring memberships, you can significantly increase that guest's monthly spend!

Now, if you price your recurring memberships too high, such as the price of two visits a month, the membership program is not likely to be successful because it's way too expensive. Unfortunately, this is often the case for most venues, so they struggle to retain guests as members.

Of course, there are a few other factors to consider when pricing your recurring memberships, which we will continue to discuss throughout this article. But if potential members visit only once every few months, and it doesn't cost you much for each additional visit they make on a recurring membership, by upgrading them from once every few months to paying for one visit per month (i.e., your membership cost) then it doesn't actually matter how many times they visit on their membership.

Having a clear idea of how much time your guests spend at your venue and if they will genuinely use a membership without costing you $$$s is an ideal way also to work out how to price them.
2. Do your guests spend on-site every visit?

Selling a guest on recurring memberships isn't just about collecting an extra fee or ensuring you can stay in contact with them. It can further drive increases in your on-site spending per head.

If your guests buy food, drink, and/or merchandise each visit, think how many $$$s you're missing out on by not offering them memberships! PLUS, if memberships come with discounts on items like food and drink packages, this further increases their chances of spending at your venue rather than leaving early to have lunch elsewhere.
3. Do you have any associated costs per visit?

While this point doesn't apply to all kinds of venues, it's an important one to consider!

If your venue doesn't pay for specific license fees per guest per visit, it's worth encouraging more people to visit your venue. This is because you won't be torn between choosing new guests or encouraging previous guests to return. For venues without licensing fees, it doesn't matter how many guests come through your doors every day, so the value of a membership is even higher for your business without needing to factor in associated costs per guest.

Additionally, with guests visiting your venue more often, you may also need to factor in increased staffing costs. However, if your staffing is a fixed cost, then this won't necessarily apply to you.

And as mentioned above in point #2, if there are very low additional costs per visit, it's more valuable to have a guest attend your venue more frequently as they spend more on food, beverages, and merchandise.

4. Is it worth the upgrade?

The price between a recurring membership and an average admission fee compared to how often a guest usually visits is usually the equation that guests weigh up before signing on the dotted line.

So long as guests will see the value in upgrading to a membership, it's a great idea to offer the option to ensure you lock them in and stay on their radar. Transfer the responsibility to use it to your guests while keeping the revenue in your pocket.

5. How much do you think your memberships are worth?

Like all things in life, this is a balancing act. Pricing too low can leave you out of pocket but charging too much can discourage guests altogether. Generally, the sweet spot for pricing memberships depends on analyzing your guest habits and the other points we discussed earlier.
For example, we had a customer who changed their membership pricing to be in line with the cost of one ticket rather than 1.5x the price of a ticket. They had been losing members for months, and at the time of their pricing change, they had lost almost 90 members in two months.
However, in the 15 days after they adjusted their pricing, they were able to grow their member base by a huge 50%!

Do memberships sound a profitable way forward for your business? We hope this gives you a better idea of what creating a membership program includes and some critical factors to consider to ensure you set yourself up for success.