Creating, sending and collecting invoice payments is now even more efficient and personal with ROLLER.
Invoice management and the collection of their associated payments is critical to maximising group booking revenue in every attraction and entertainment business. Providing staff the ability to efficiently capture a booking, reserve capacity, create a personalised invoice, send the invoice and finally collect a deposit or full payment is essential.
ROLLER makes this entire process effortless and we've just made it even more efficient and personalised.
Whats new?
Customisation of the invoice email is now possible with the addition of this template to ROLLER's template studio. Template Studio is a responsive email framework and enables venues to fully edit and personalise both the appearance and content of this important revenue generating email.
Additionally we've enhanced the user interface in Venue Manager when creating an Invoice to provide the staff member with more personalisation options.
Personalising the template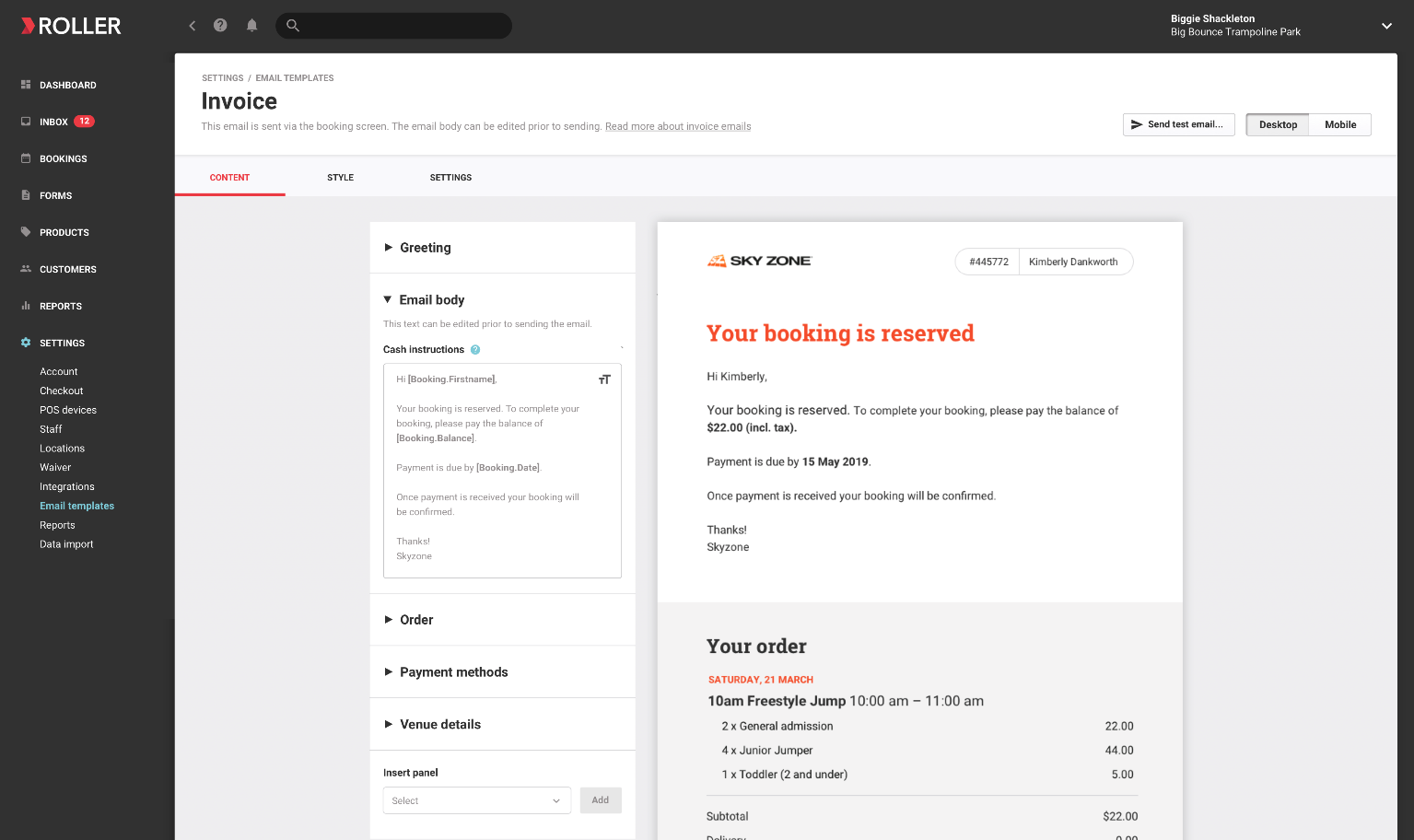 The addition of the invoice email to Template Studio enables venues to customise and personalise the templates:
Main heading
Body text, including the insertion of merge tags to use ROLLER data to personalise the body content
Payment methods and associated payment instructions
Addition of extra panels to further personalise the guests experience, promote other events or up-sell add-ons
Define the emails subject line including merge tags
Add attachments to the email.
This facilitates a customised template that's venue branded, responsive and incorporates personalised guest information to ensure maximum conversion on any device.
Click here to find out more about template studio and how it can help you.
Venue Manager enhancements
Merge tags have been added to the email editor which enables the Staff Member to inject specific data at the time of email transmission.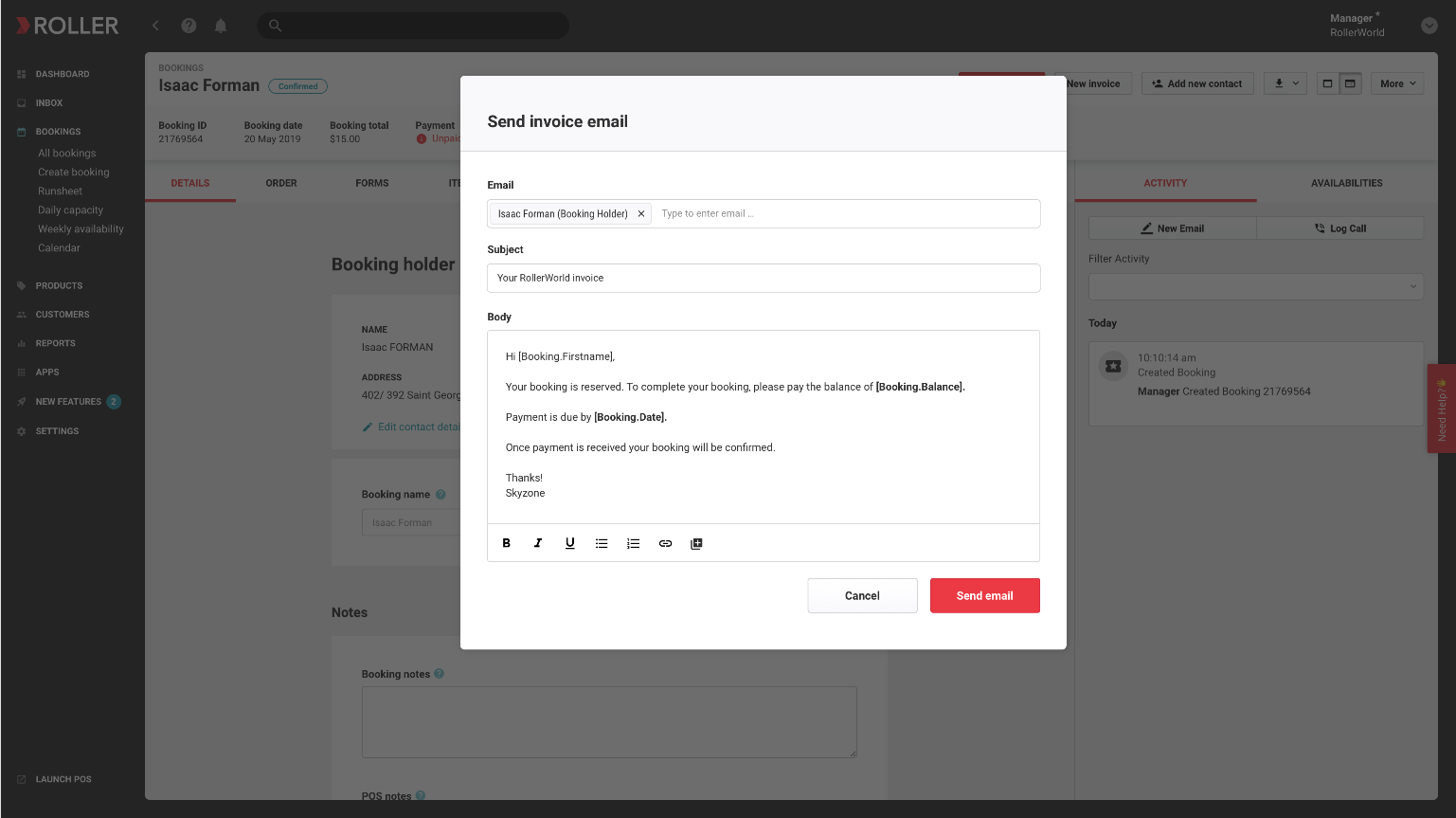 Publishing the new template
When your ready to start using the new invoice email template simply click the Publish button to activate it.