Customer service metrics are the key performance indicators (KPIs) that ascertain how well your business performs in regards to the support you offer to customers.
Having this data accessible and reviewed regularly is critical to your business' success because it provides insight into what you're doing well and what can be improved.
In this article, we cover the top five customer service metrics, why they matter to your business, and the steps you can take to improve them.
1. Resolution rates for negative reviews
When your venue/ team member receives a complaint, how quickly and well do they respond to and rectify the negative review?
Why is this metric important?
As many as 22% of prospective guests can be lost when they stumble upon just one negative review.
So whether the review is via word-of-mouth or is an online review — negative feedback affects your reputation and ability to grow. So when you receive one, it must be dealt with swiftly and tactfully.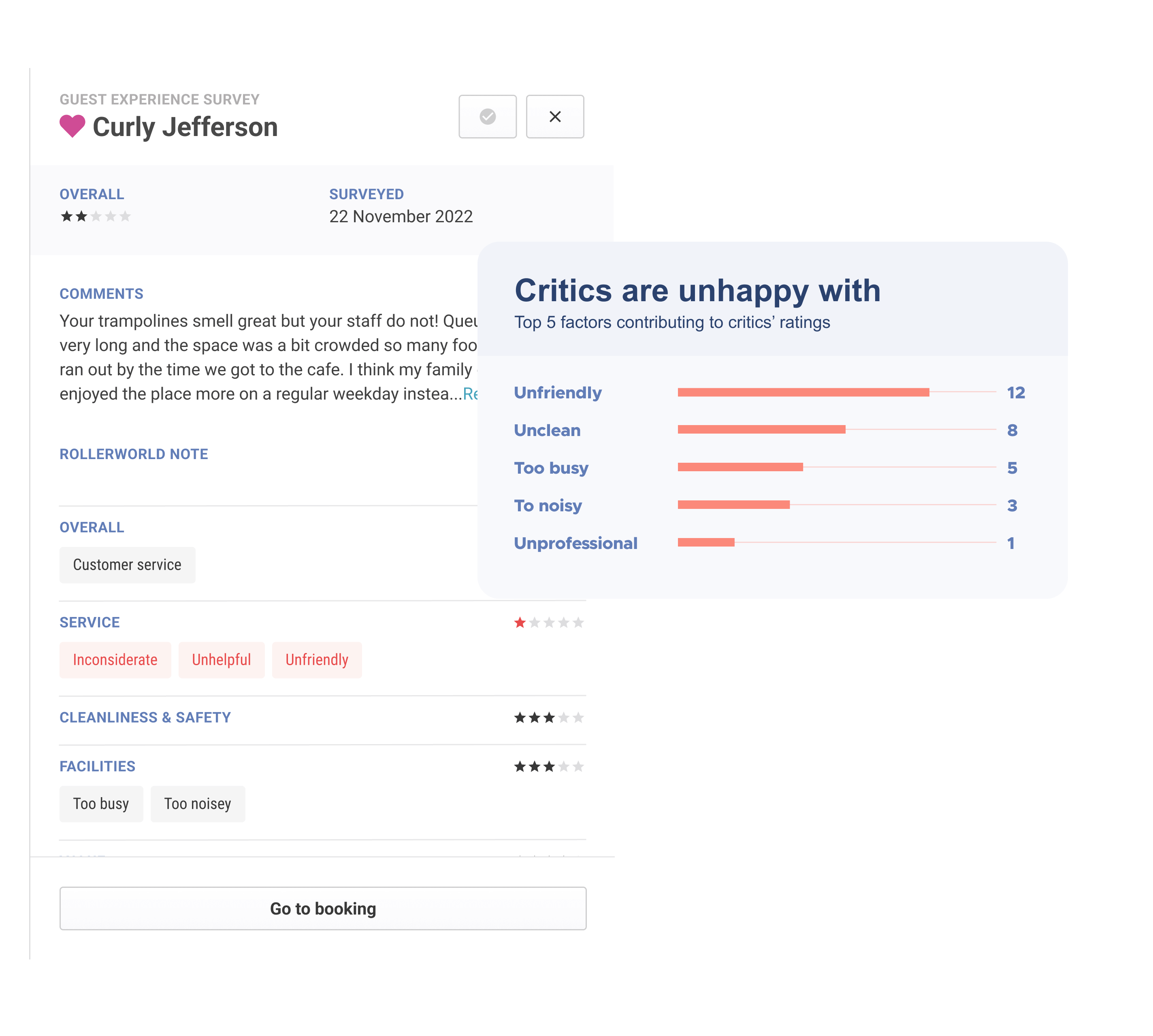 How to improve this metric
There are a few ways in which you can improve this metric, including:
Ensure that all staff is adequately trained before interacting with guests
Provide training to team members around how to best respond to negative feedback
Allocate a team member to monitor all reviews, to ensure guests receive responses as soon as possible
Use a guest sentiment analysis tool, like the Guest Experience Score. A tool like this surveys your guests after they leave your venue and promptly provides you with feedback so that you can respond directly to the guest before they have the chance to post a review publicly.
Remember also that 80% of guests with a negative experience will return if their feedback is met with excellent customer service. Hence, the manner and rate at which negative reviews are resolved are hugely important.
Learn more about the Guest Experience Score here.
2. Quality of guest interactions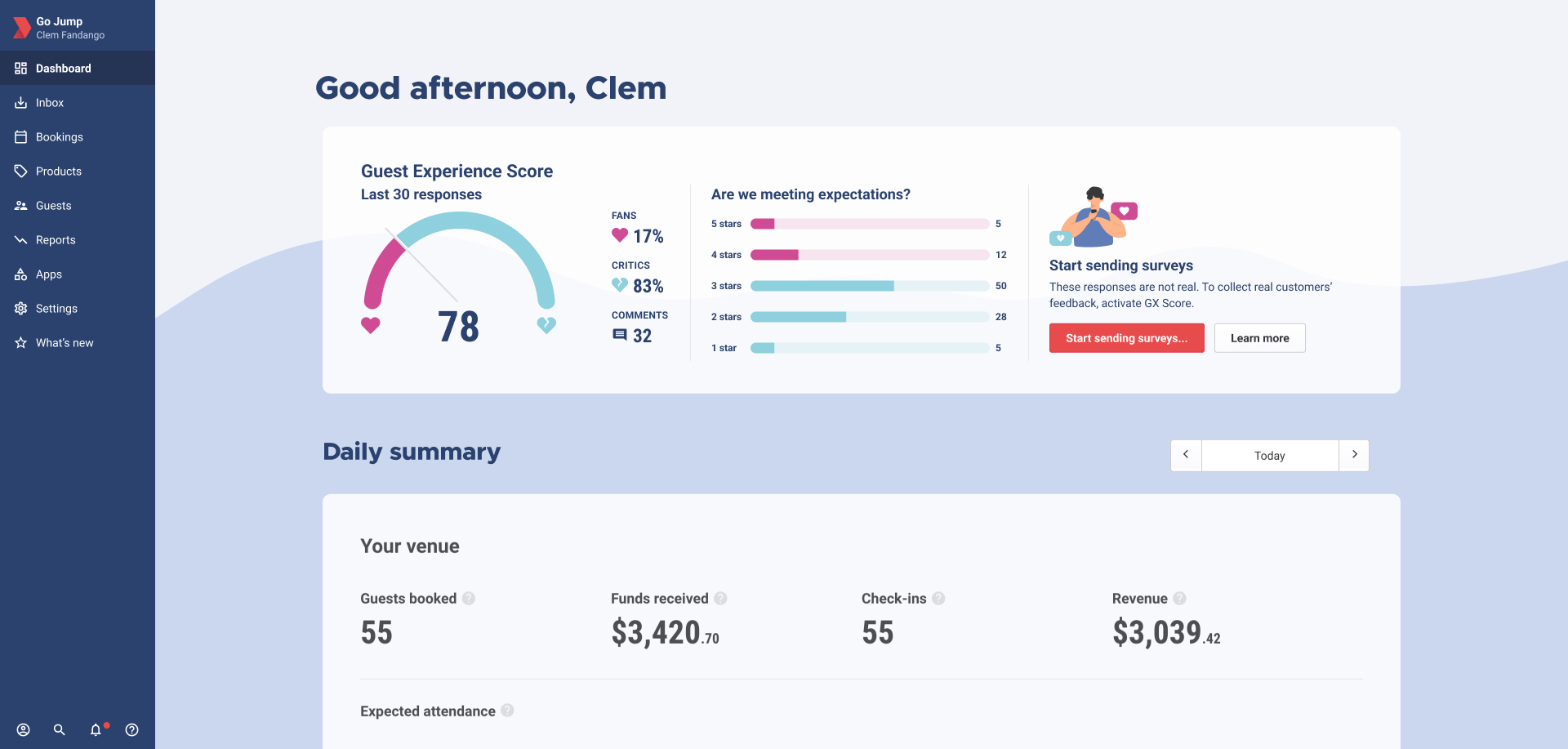 Ordinarily, businesses measure the number of guest interactions. However, the quality of guest interaction is a more important metric to measure.
Why is this metric important?
Think about it from your guests' perspective: if you, as a guest, received lackluster customer service at a venue you attended, even just once, would you return? Guests remember, and that's why top-quality customer service is more important than the number of guests each team member serves.
So if you notice that one of your team members doesn't serve as many guests at their POS compared to others, take a closer look, and you might find that they are slower because they spend more time interacting with guests. Their numbers might not be as impressive as their peers, but they may make up for it in quality of service, which is the more important metric as it directly impacts the guest experience.
Ensure you look into these things and cater to your team's strengths.
How to improve this metric
Training is the best way to ensure that your team members know the level of customer service expected of them.
So make sure that you provide sufficient training and refresher courses. Check their performance, reward those doing a great job, and perhaps consider a refresher course for those you think could improve.
Read this next: How To Create a Feedback Culture At Your Venue
3. Guest satisfaction rates/ amount of positive reviews

Guest satisfaction rates are similar to complaint resolution rates from the first point. The difference here is this section looks at how many good reviews your team members receive instead of actioned negative reviews.
Why is this metric important?
Satisfied guests are the lifeblood of your business. So, the more satisfied your guests are, the more likely you are to receive their recurring revenue in the form of repeat visits and memberships.
And if they are delighted with your customer service, they will be willing to recommend you to others, which is a fantastic form of free advertising for your business.
How to improve this metric
Firstly, look at your reviews over a long period. Doing this helps you find the common trends/comments in your positive feedback related to customer service, as sometimes a good review is more about other things than just customer service.
Look for what consistently stands out when you have found multiple good reviews. Was there a team member that keeps coming up as providing exceptional service in the reviews? It might be worth giving them a raise, a bonus, or something else that makes them feel appreciated and enthusiastic about continuing to provide excellent customer service. Other team members may also feel inspired by seeing this.
Finally, suppose there is something mentioned in the reviews that this team member does, like spending more time with guests and making the experience feel more personalized. In that case, you could consider incorporating this into refresher training/ training for new team members.
Read this next: How To Collect Meaningful Guest Feedback
4. Consistency and compliance of service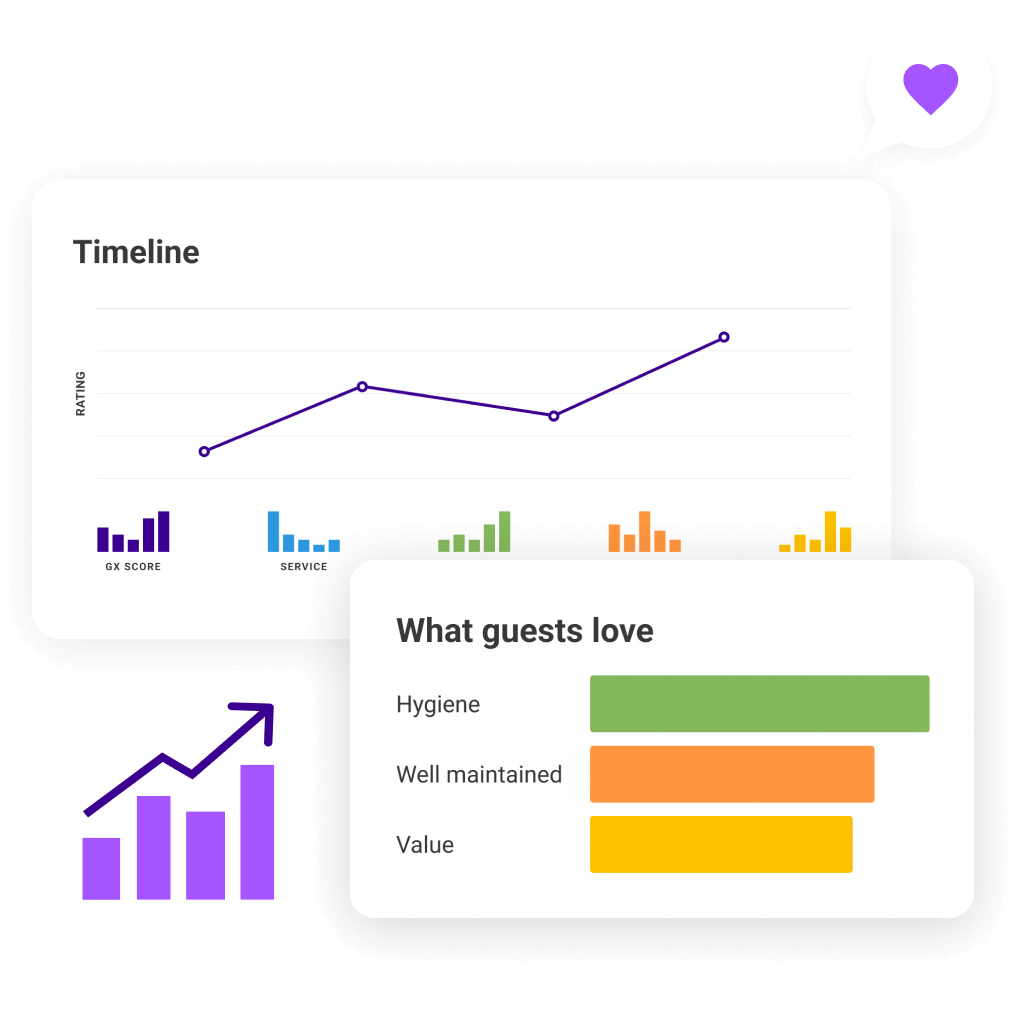 Consistency is key. You probably wouldn't continue to return to a venue that only occasionally provides great customer service, so you must ensure that your guests consistently receive incredible customer service that complies with all applicable rules and regulations.
Why is this metric important?
If your customer service is always good, your guests will want to return, thus securing recurring revenue and loyal guests. It doesn't matter how incredible your exhibits are; if the team members staffing them do not provide consistent, high-quality customer service, the bad service will overshadow the exhibit, and guests will be unlikely to return.
And, of course, if your team is not following compliance regulations in legislation and as per your company policies, this is not only illegal, but it creates an unsafe environment for your guests.
How to improve this metric
It has been mentioned previously in this article, but again, the primary way to improve this metric is to provide adequate training to all team members.
Make clear your customer service expectations and the fact that there will be ramifications if these standards are unmet.
In terms of compliance, besides providing precise and thorough training on these matters, you might also consider incorporating methods of testing your team member's knowledge afterward, like setting a test/ quiz. Checking your team member's understanding in such a way helps cement this knowledge in their minds. It also provides you with documentation clearly showing whether or not they understood their training and safeguards you for the future.
Read this next: How To Respond To Negative Guest Feedback & Turn It Into Business Growth
5. Team member engagement

A team member engagement metric may seem a little strange, but it directly impacts the quality of customer service your employees provide.
Why is this metric important?
Disengaged employees show this in their performance at work. If they are excited, feel valued, and are encouraged to provide fantastic customer service experiences continually, you and your guests will reap the rewards.
How to improve this metric
To make your employees feel more engaged at work, you can:
Implement a rewards program for high-performing employees
Introduce team building events
Personally appreciate team members for excellent performance
Invest in your team's professional development
Regularly check-in and action and address any concerns/ queries that come out of the check-in's
Ensure that your team members feel comfortable and safe in their work environment and that they feel like they have a voice that matters to your company. By doing this, you will surely see an increase in team member engagement.
Read this next: How To Use Guest Feedback To Grow Your Business
Exceptional customer service is invaluable and profitable
Your venue's customer service metric scores today will impact the success of your venue, and its ability to scale and grow, in the future.
Take the time to do a health check on your venue's current customer service performance. And ensure that your team members also understand the importance of excellent customer service, using the above metrics as reference points. You will see your guest satisfaction levels rise in no time!
Click here to learn more about how ROLLER's guest sentiment analysis tool, the GX Score, can help you do this.