AALARA (the Australian Amusement, Leisure, and Recreation Association) is Australia's peak national body for the amusement, leisure, and recreation industry. It provides a united industry voice within the government and community.
At their conferences, they aim to connect venue operators and professionals to encourage networking, sharing ideas, and more.
They undoubtedly achieved this again at AALARA23. We had a wonderful time connecting with colleagues and peers, learning from each other, discussing industry trends and projections, and developing a deeper understanding of how we can work together to solve common industry problems.
Here, we recap the event and share our most insightful moments, including presentations, panel discussions, our meet and greets, and one-on-one product demos.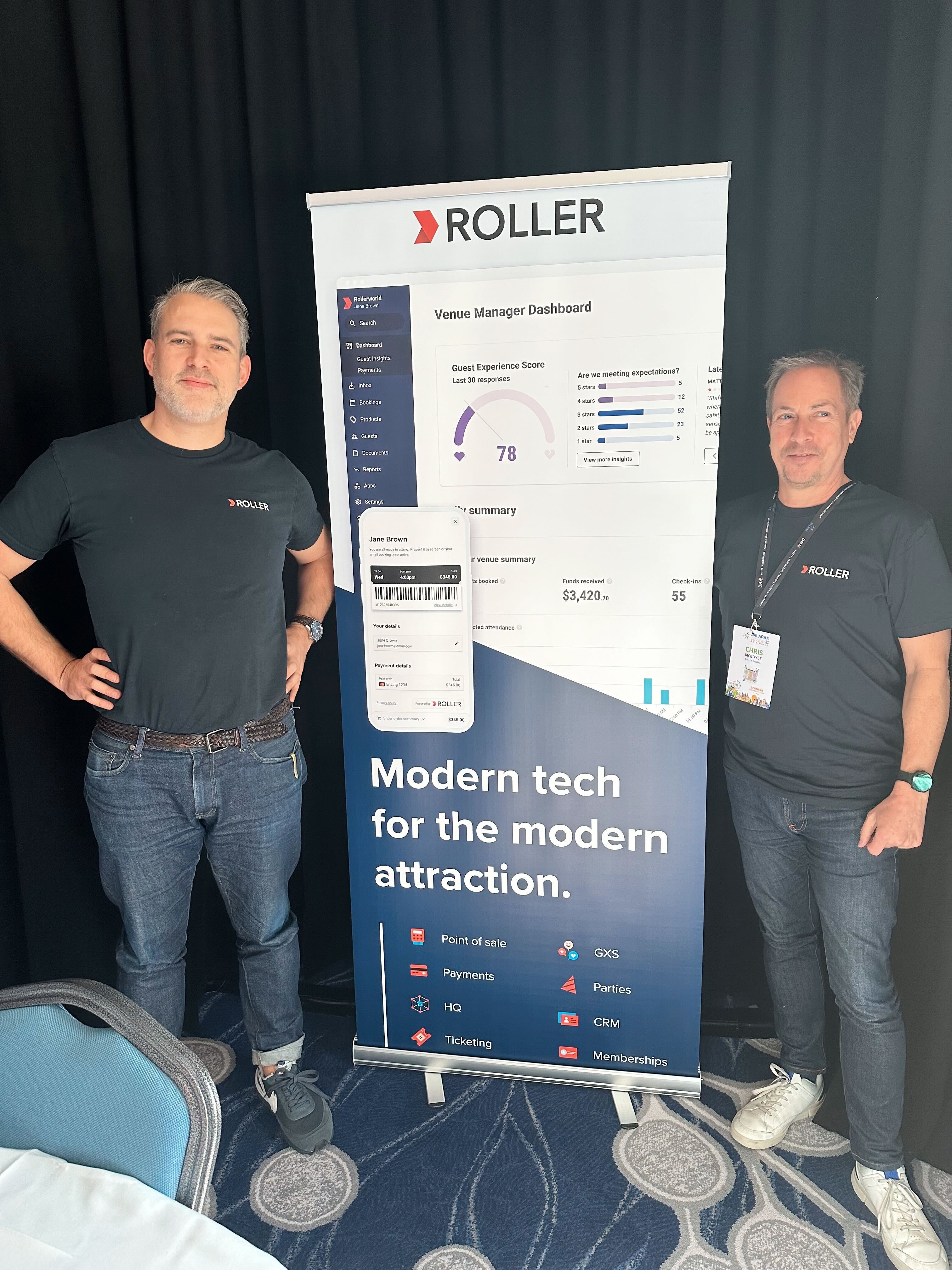 Meeting and greeting & panel discussions
Connecting with many customers, operators, prospects, and industry experts was terrific.
We also really enjoyed the presentations and panel discussions. We walked away with numerous great insights — read on to discover some of our most profound learnings.
1. The importance of F&B in the modern-day venue
We learned about the growing importance of F&B offerings as a revenue source and value driver for guests. And that the days of cheap, unhealthy food were gone as today's guests expect better quality food options.
Additionally, we heard that guests now want more convenient ways of ordering food and drink, and many operators told us they were interested in how F&B ordering/ management technology can benefit their venues.
Read this next: Top 5 Food and Beverage Trends in 2023
2. The growing role of technology in the leisure and attractions industry
What was often spoken about at the conference was that through all the years and the changes that the leisure and recreation industry has sustained, the one thing that has remained unchanged is the chief goal of providing outstanding guest experiences. This is something that all operators should be proud of — that at the end of the day, we are giving guests a great and happy day out.
However, one of the most significant industry changes is the reliance on technology to help facilitate this. Technology in the attractions industry has gone from an advantageous plus to a required staple in venue management. The role of technology in the attractions industry should be that it is intuitive, unnoticeable, and facilitates exceptional venue management and guest experiences.
Read this next: How Switching to ROLLER Reduces Time to Complete a Booking by 70%
3. Understanding guest spending patterns
Pip Harrison, Managing Director of Tourism Australia, spoke on visitor spending patterns. She recommended focusing on premium products and experiences and being confident in offering such products even if operators might feel they are a little pricey.
She recommended providing more value to guests regarding these items so they feel that they received their money's worth. She shared that travelers now are spending upward of 25% more than pre-covid travelers, so operators should go for it if they are considering putting up some of their prices.
How ROLLER helps venues overcome their biggest blockers
It was great showcasing the ROLLER platform to all the visitors who dropped by our booth! In case you missed it, we have prepared a brief overview of the platform's main features below.
All-in-one venue management software that can do it all
The ROLLER platform is designed to help operators deliver a superior guest experience, save time, and boost revenue.
With ROLLER, operators can access all the tools they need to sell their experiences, serve their guests, market their business, and manage operations — all in one convenient place.
Say goodbye to wasted time and stress and hello to a seamless guest experience with ROLLER!
Sell stock online or in-store with ease
ROLLER makes it simple for your venue to sell tickets in-venue and online.
ROLLER's Progressive Checkout offers a range of user-friendly and modern features designed to enhance conversion rates and provide guests with engaging online experiences.
The contextual add-on options and captivating visuals will keep your guests engaged and encourage them to spend more with you — leading to higher conversions and a 50% increase in basket size!
Powerful POS that your guests and team will love
At ROLLER, we put a lot of thought into developing our POS systems to ensure they deliver exceptional performance. Our focus is on creating a system that is lightning fast, user-friendly, and highly efficient.
When you use ROLLER's POS, you can access various features like ticketing, F&B, group and party bookings, and more. These features are designed to work seamlessly with our POS system, making it a comprehensive solution for businesses of all sizes.
Read this next: Cloud POS: What Is It & How To Choose One
ROLLER Payments: a payments processor for the modern attraction
Our platform seamlessly integrates with our native payment processor, ROLLER Payments — enabling you to sell your products online and in person without hassle.
ROLLER Payments has an impressive authorization rate of 94.5% thanks to its smart dunning and other functionalities. In addition, it supports 38 different payment methods, such as digital wallets and Buy Now, Pay Later, while providing integrated security features for refunds and protection against fraudulent activities.
Read this next: ROLLER: Streamlined platform payments, superior customer experiences - Adyen
Benefit from rich guest insights with our guest feedback tool
Operators can gather guest feedback quickly and efficiently with our Guest Experience Score (GX Score) feedback tool. It sends out surveys to guests at the appropriate time, asking straightforward and insightful questions that provide valuable feedback for improving your venue.
The surveys are sent out shortly after the guest visit, allowing you to address any negative feedback promptly and prevent negative reviews from being shared publicly. With the GX Score, you can enhance your guests' experience and ensure their satisfaction. Our customers have seen a 27% increase in guest satisfaction when using the tool.
Read this next: How the GX Score is different from typical survey tools
Electronic waivers that cover you and impress your guests
Thanks to ROLLER's electronic waivers, your guests can effortlessly fill out their waivers beforehand, saving time and avoiding delays upon arrival.
By implementing these waivers, not only are you reducing your liability risk, but you're also able to gather valuable customer data that can be used for targeted marketing campaigns and other purposes.
Thank you, AALARA!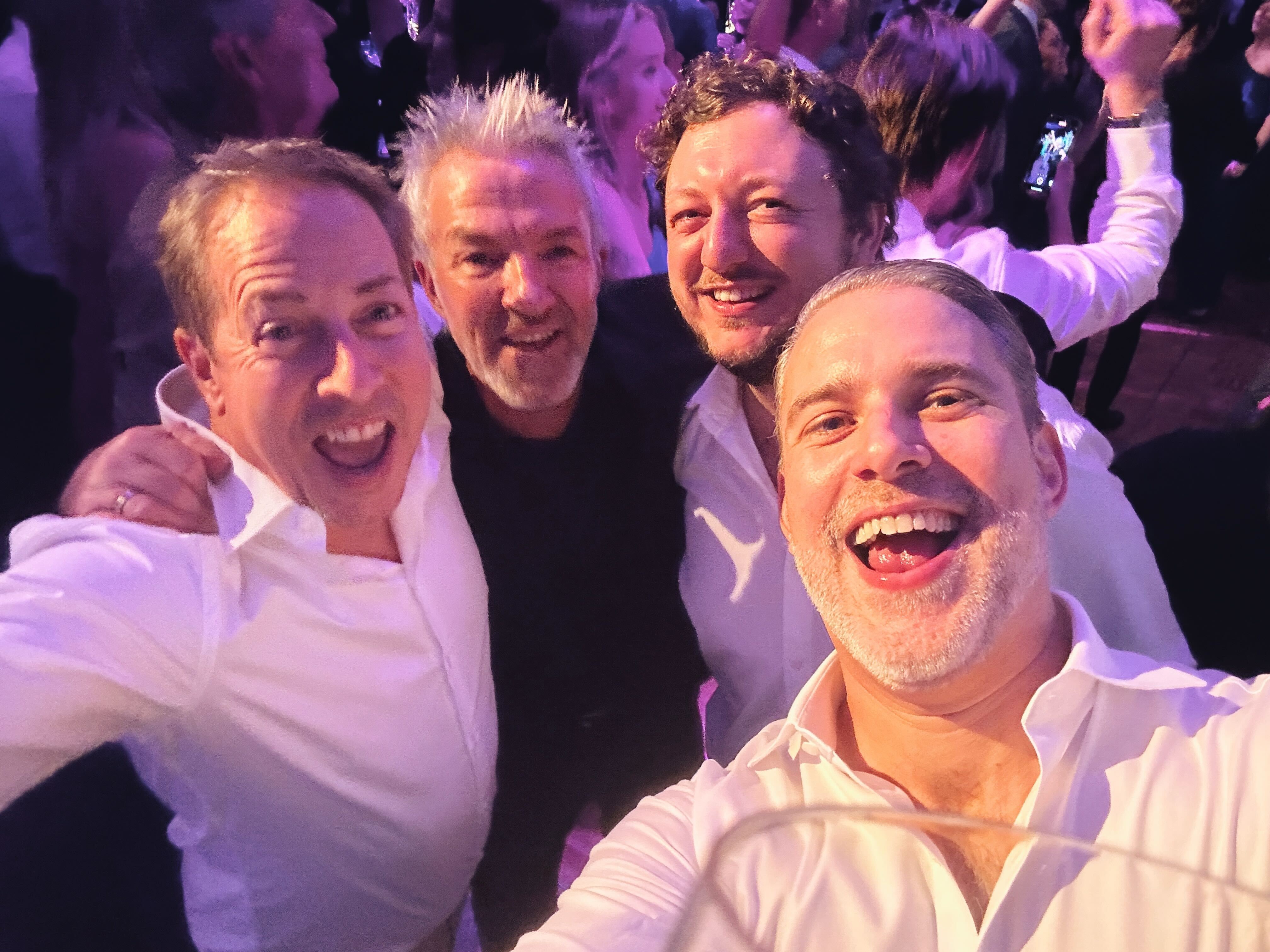 It was such a great experience attending AALARA23 and getting to know all the excellent operators and industry experts of the attractions community.
If we didn't get the chance to meet you there, we'd love to talk about how ROLLER can assist your venue in 2023. Please feel free to schedule a meeting with us here.
Before we go, we'd like to salute Greg O'Neil, who recently stepped down as president of AALARA. Greg was on the AALARA board for 27 years and president for eight years. This is an incredible feat, Greg; well done! We also wish to congratulate Ros Pullen for taking on the reins as the new president of AALARA.