IAAPA FEC Summit was recently held in Nashville, and we were so excited to have had the opportunity to attend — and be platinum sponsors!
The FEC Summit is a place for industry operators and professionals to learn from one another, share best practices, broaden business networks, and discover industry news and recent trends. This year, there was also an educational program that allowed attendees to learn from their peers.
Our team had the most fantastic time and loved connecting in person and learning from incredible industry minds. Read on as we recap what we got up to at the Summit!
Meeting and greeting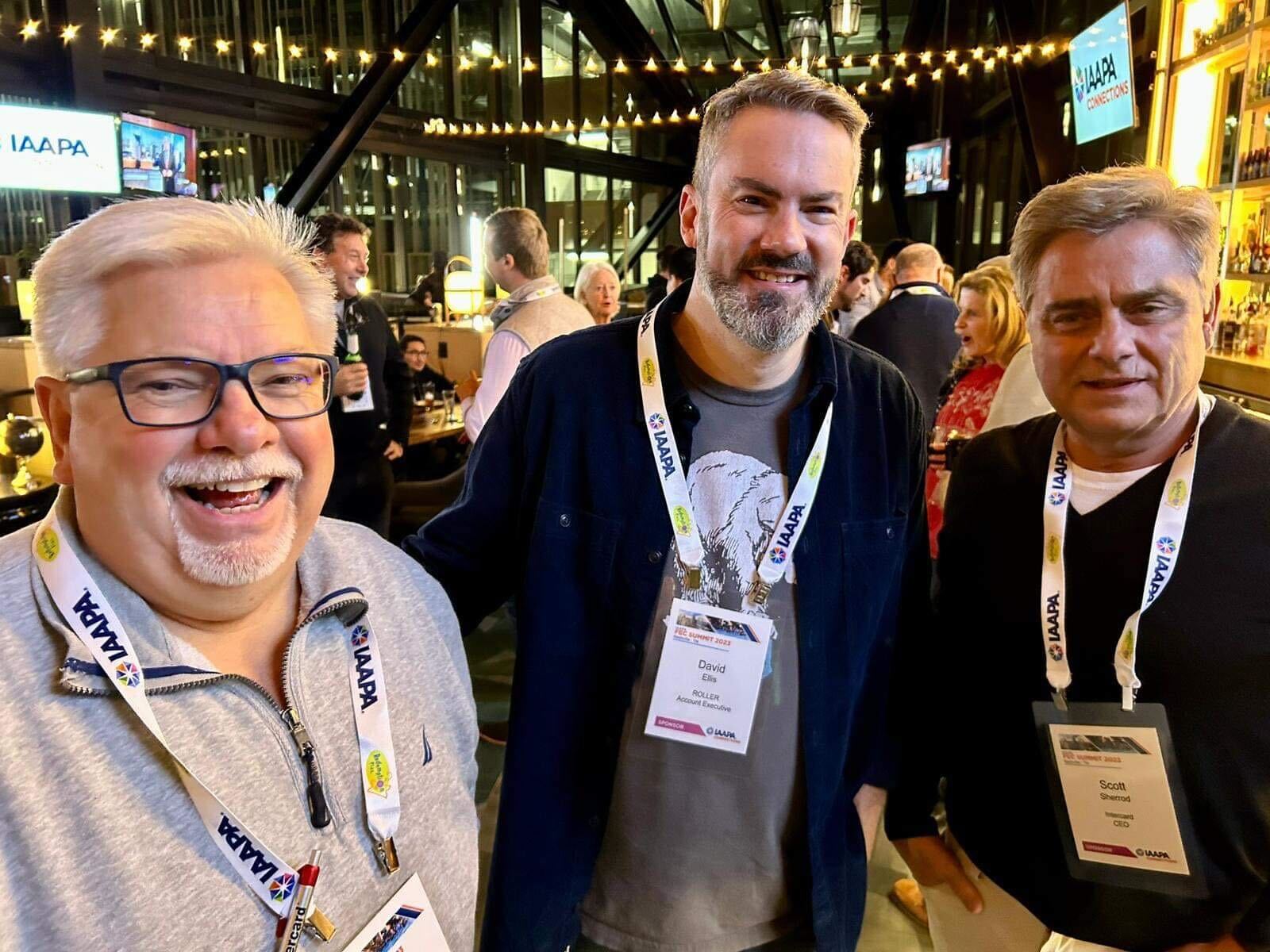 Having met so many customers, prospects, and partners was awesome! We also spent time in information sessions where we learned SO much about FEC operators' goals, common pain points, and general feelings about the state of the FEC industry.
Here are a few things we learned.
Operators are so excited about the post-COVID guest boom
Most operators we spoke to were looking to grow and capitalize on the post-COVID-19 boom.
Most operators were either opening a new venue or expanding their operations with either new locations of an existing venue or a new type of venue altogether (e.g., a skate center owner opening an FEC as a second business).
Guest experience is of the utmost importance
The quality of the guest experience was vital for every operator.
Competition is fierce, and everyone is looking for an edge. We spoke with operators about improving feedback collection so that they could better understand what aspects of their experience guests enjoyed and which showed areas for improvement. For operators, being equipped with the correct data and insights helps them make better-informed decisions on what to action within their business so more guests come – and leave – happy.
Efficiency is key
We found that multiple operators were focused on cost savings and being more efficient in running their venues – particularly as their businesses grow.
To position themselves well, many operators are trying to do more with less and become more efficient and cost-savvy. Part of this includes ensuring that the tools, resources, and infrastructure currently in place are working harmoniously.
Giveaways
During our time at IAAPA FEC Summit, we hosted and exclusively sponsored a Farewell Reception. We had a fantastic time, and thank all who attended — it was lovely to spend some time together before concluding the event.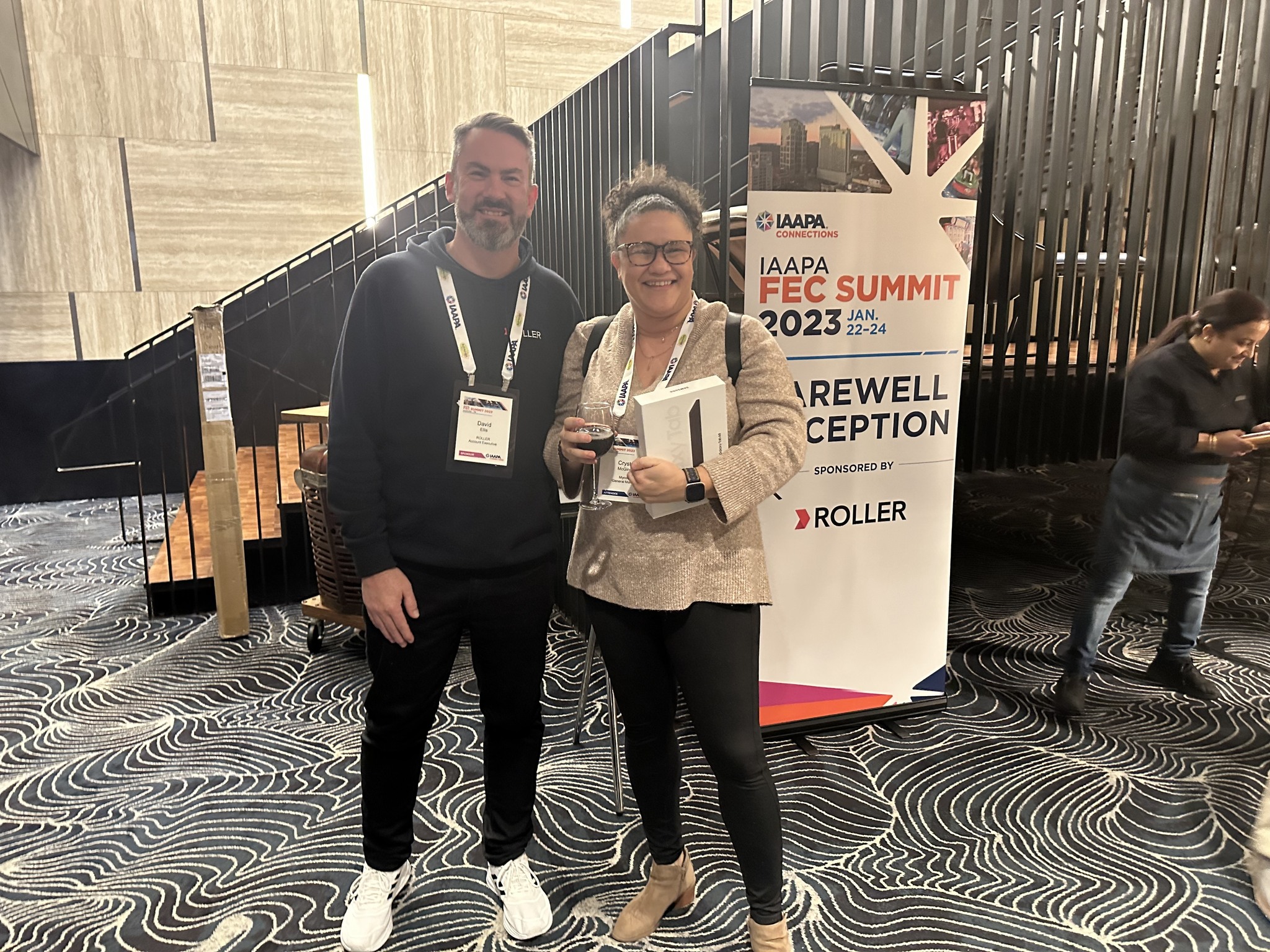 We'd like to congratulate Crystal McGinnis at DIG IT in Torrance, CA, who won the tablet we gave away! Well done, Crystal!
ROLLER key product features
It was great to have an opportunity to discuss and showcase our product's key features for our booth visitors and show them how ROLLER can help boost operations at their venues. If you didn't get a chance to talk with us in between sessions, that's okay! You can find a summary of our key features here.
Cloud-based all-in-one venue management software
The ROLLER platform is an all-in-one, entirely cloud-based venue management solution. Being cloud-based means you can access the platform from anywhere in the world — from any connected device — in real time.
Plus, cloud-based systems are actually more secure than traditional server-based systems.
Online and in-store ticketing
ROLLER allows you to sell tickets in-store and online!
Our integrated online checkout is optimized to increase online sales, and our modern POS systems will make selling over the counter easier and faster than ever.
Fast and powerful POS devices
Our POS systems are built for performance and speed. They have an intuitive, responsive design and seamlessly integrate all ROLLER modules for true end-to-end management.
Covering everything from ticketing, inventory, F&B sales, management, and more, you will never need to use multiple systems to manage your venue again.
ROLLER Payments
ROLLER Payments can be seamlessly integrated into your ROLLER platform, enabling you to promote and sell your products online and in-venue easily.
ROLLER Payments also provides fraud protection, integrated refunds, AND can accept a wide range of payment types like digital wallets and Buy Now, Pay Later.
Guest feedback tool
Our guest sentiment analysis tool, the Guest Experience Score, is a new tool for collecting and understanding guest feedback –providing operators with an automated way to capture and gain insights.
By sending out surveys at the optimal time and in the best way, you receive accurate guest feedback promptly. Prompt feedback also means that you can address any negative feedback before it has the chance to go public.
Electronic waivers
ROLLER's fully integrated electronic liability waivers allow you to protect yourself and collect valuable customer data simultaneously.
Being electronic means your guests don't have to eat into their time at your venue by filling out physical waivers, as they can easily do this online beforehand. And for you, waiver records management is much more accessible digitally.
Book a meeting
If you were at the IAAPA FEC Summit with us, we hope you had a fantastic time!
We feel honored to have had the opportunity to learn more about what FEC operators want from their venue management software.
We hope we got to spend some time with you, but if we couldn't meet and you'd like to chat, please reach out to us and book a meeting here.