Case Study
ROLLER & Opayo (Sage Pay) Partnership Delivers Bounce for Jump In
The perfect partnership to reduce queues, increase revenue and help customers have more fun.
NB: Thanks to Opayo (Sage Pay) for contributing the blog below.
ROLLER Software is a market leader when it comes to helping trampoline parks and entertainment venues improve their guest experience using technology.
Started in 2010 and with offices in the United Kingdom, the United States and Australia, the software company provides technology from ticketing to payments, Customer Relationship Management (CRM) to Radio Frequency Identification (RFID).
Working in such a highly competitive industry and hoping to reach new heights in the UK sector, ROLLER embarked on a partnership with Opayo (Sage Pay) to deliver a seamless payments solution for the trampoline park venue, Jump In.
Tom Freeman, solutions manager at ROLLER, says the idea behind the partnership was to help customers provide a better service.
"The partnership with Opayo is about providing a multi-channel and scalable payment solution for our customers. This solution then underpins their entire operation - from online bookings and payments, to call centers, on-site payments and entry flow."
Another reason for the partnership, according to Tom, is that together, Opayo and ROLLER are easily integrated.
"Every merchant I spoke to had a different acquirer that they wanted to work with. Opayo are acquirer agnostic. What this means is that a trampoline park, like Jump In, might have a certain acquirer that they work with as part of their banking process, for example. We want our customers to be able to use whichever acquirer they want to, effectively offering a BYOA - bring your own acquirer-type service."
Opayo's ability to scale and its integration with a variety of products has also helped build the partnership, says Tom.
"ROLLER was quite new to the UK market when we engaged with Jump In and Opayo. We needed a partner with whom we could integrate not just with the eCommerce components of the solution, but also for the card terminals which has been paramount in importance for Jump In."
"We need a good Point of Sale [POS] system that enables our customers to start that fun experience as soon as they get out of the car."
Miranda Ray, Head of Sales and Marketing, Jump In.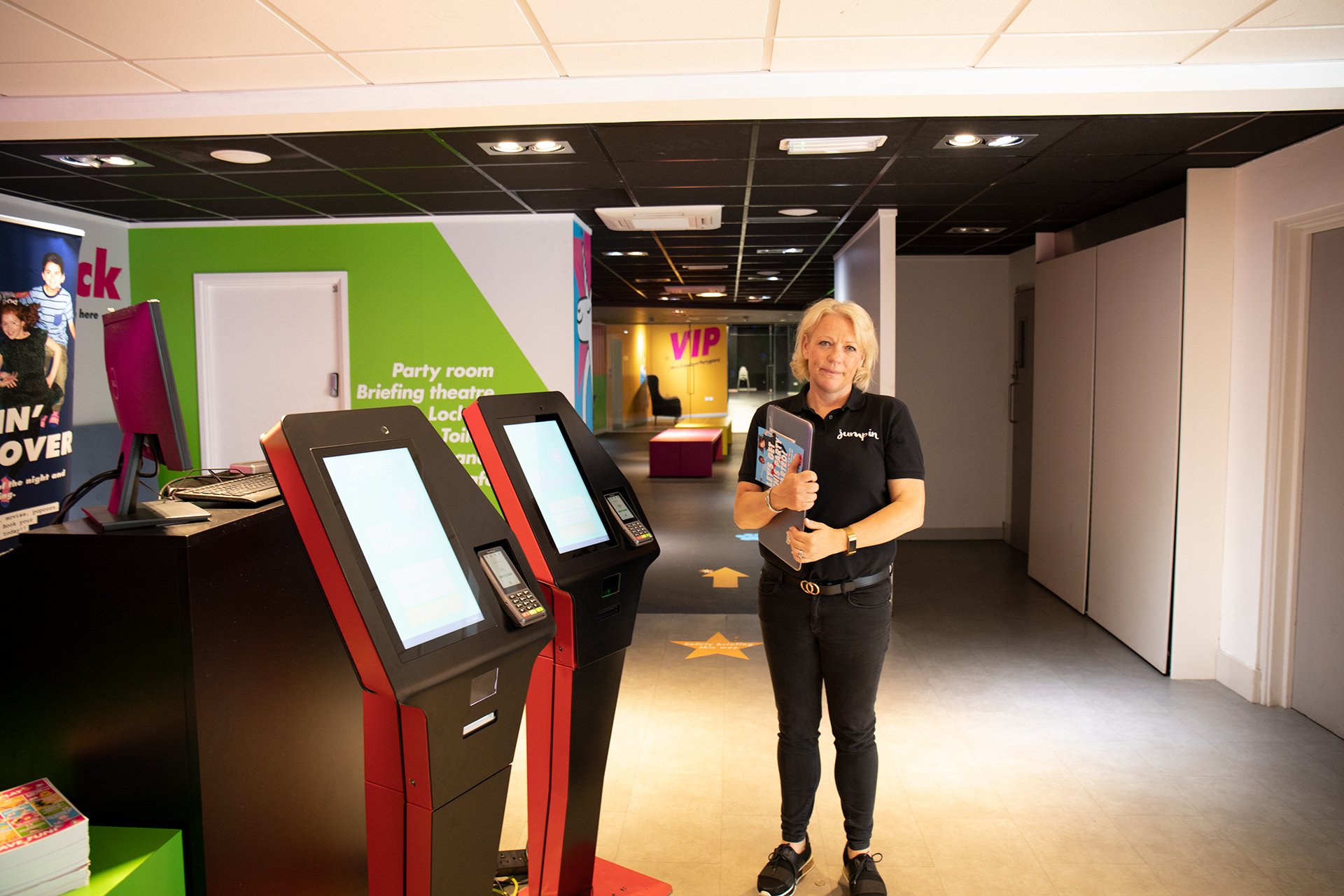 Improving the guest experience from first touch
Launched in 2015, Jump In is now one of the UK's largest operators with nine trampoline parks around the country. Miranda Ray, head of sales and marketing at Jump In, says the company welcomes more than a million visitors a year, so the customer experience is crucial to the ongoing success of the business.
"Our customer experience starts when they book online. We need to have a quick and easy online payments system, well-integrated into our website. We must have a friendly and efficient call center that can process transactions efficiently. And on-site we have to have a good POS [Point of Sale] system that enables our customers to start that fun experience as soon as they get out of the car. That's what allows us to be a market leader."
Jump In constantly strives to improve its customer service levels and ensure customer time is maximized on the trampolines.
"ROLLER and Opayo offered us a customer solution that when we conducted a time and motion study, saved 50% of queue time from arriving at the park to jumping on the trampoline," Ray said.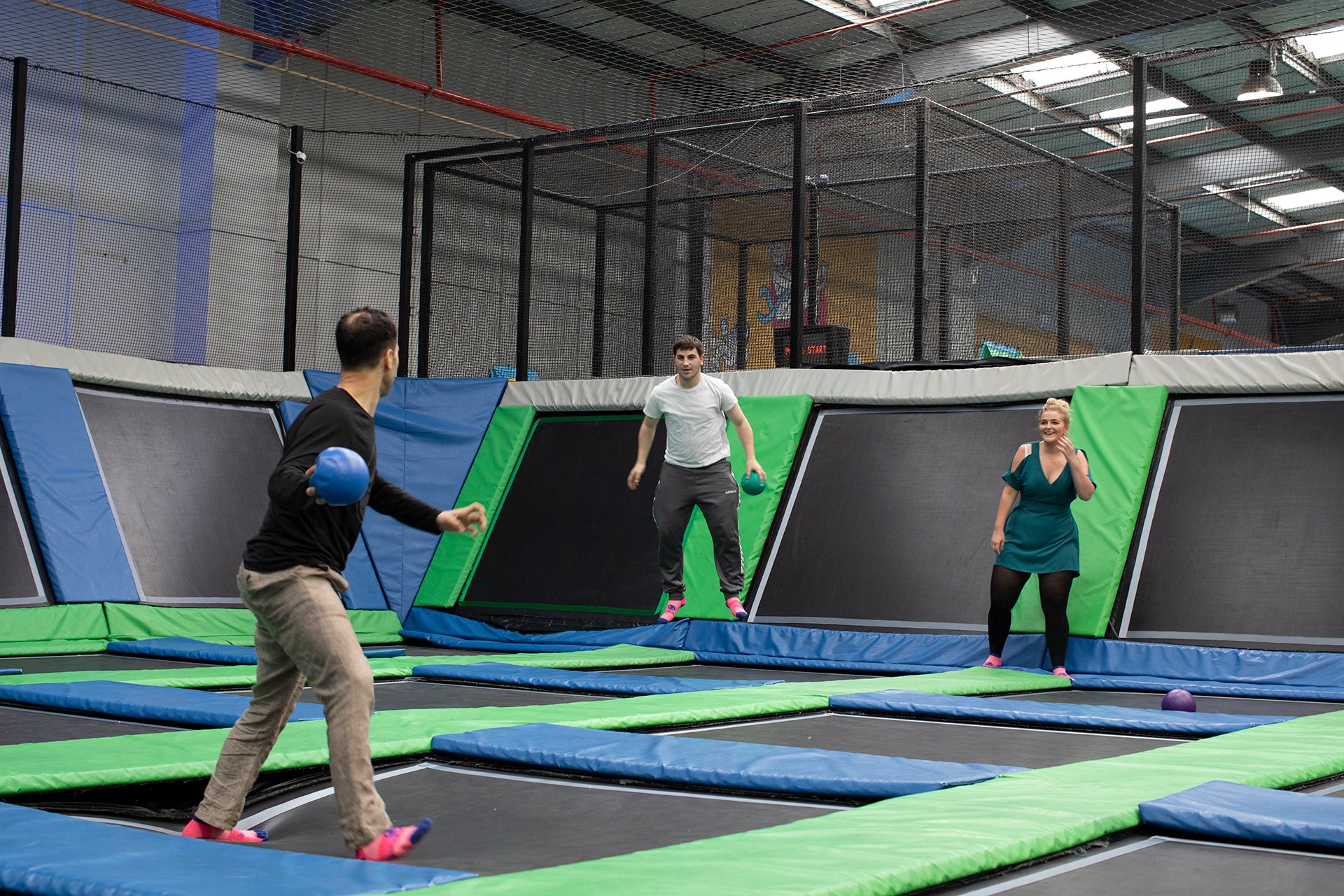 Bringing innovation to the leisure industry
Together, Opayo and ROLLER installed a range of solutions, including new payment terminals and self-service kiosks, which, according to Miranda, have received great customer feedback.
"Our customers love the self-service kiosks. They think it's fun if you have kids with you because you can get them involved, rather than just standing in a queue. They also save time because the kiosks are efficient and quick. Integration with the software and payment systems means customers are grabbing their socks and wrist bands, and watching the safety video in a much shorter time than they have previously."
Tom says the partnership with Opayo has helped the organization focus even more on innovation.
"We want to be ahead of the curve when it comes to the new technology we're bringing to the leisure and entertainment sector. One of the examples of that is the self-service kiosk, and the partnership with Opayo has assisted a lot with that. And with the Engage terminals, they're not only providing faster transaction volumes, it means customers can also use newer payment methods, such as wearables."
Future-proofed technology
Dan Robertson, corporate payment consultant at Opayo, agrees and says the combined ROLLER/Opayo technology will do much more than just speed up the waiting times - it is future-proofed and ready to scale.
"We're also able to offer much higher levels of security and future proof these terminals, adding new payment innovations in years to come. This is a really exciting project because up until now the only places we've seen self-service kiosks in the UK is with big companies. But we're opening this up to businesses of all sizes and allowing everyone to take advantage of this technology."
Dan says Opayo was keen to support a partnership with ROLLER because of the innovative and disruptive nature of the company within the leisure sector.
"We've been working together for three years and it's a great partnership because ROLLER offers customers best-of-breed technology and is constantly coming up with new ideas. The team at ROLLER know they can lean on Opayo to help support them on this journey."
Elevating the guest experience
Tom says ROLLER has some big ideas about where the company is going and sees a future where on-site tokenisation means cashless customers can pay and go through their member area to further improve the guest experience.
"We want to take the trampoline park industry to the next level. This is all about memberships and customer attention. It's about enhancing the user flow with the self-service kiosks, reducing queue waiting times and optimizing human capital, while at the same time enhancing the guest experience."
"New technology," he adds, "will be crucial to this next stage of the entertainment sector's development."
In particular, Tom says:
"Cashless technology and RFIDs (Radio Frequency Identification) combined with self-serve kiosks all underpinned by memberships will help drive real improvements in guest experience in the industry".
"It's safe to say that ROLLER is going to continue to innovate with Opayo to provide a software platform that will allow us to be market leaders in the leisure and entertainment sector globally. Together, our technology provides a way for customers to deliver the best guest experience, drive additional revenue and achieve greater customer attention in their sector."
To learn more about the ROLLER, Opayo and Jump In, watch the video below: