Smart menus improve POS ease of use & staff efficiency
Smart menus are a major update aimed to improve both the ease with which staff use and learn ROLLER POS as well as their efficiency when selling session based products.
This feature will initially be made available selectively to suitable venues for beta testing. If you're interested in participating in the early access program - please submit your interest here.
Overview
Up until now, a ROLLER POS menu containing session based products repeated the tickets for each session of the day, resulting in long pages and many menu tabs for selling each different session product.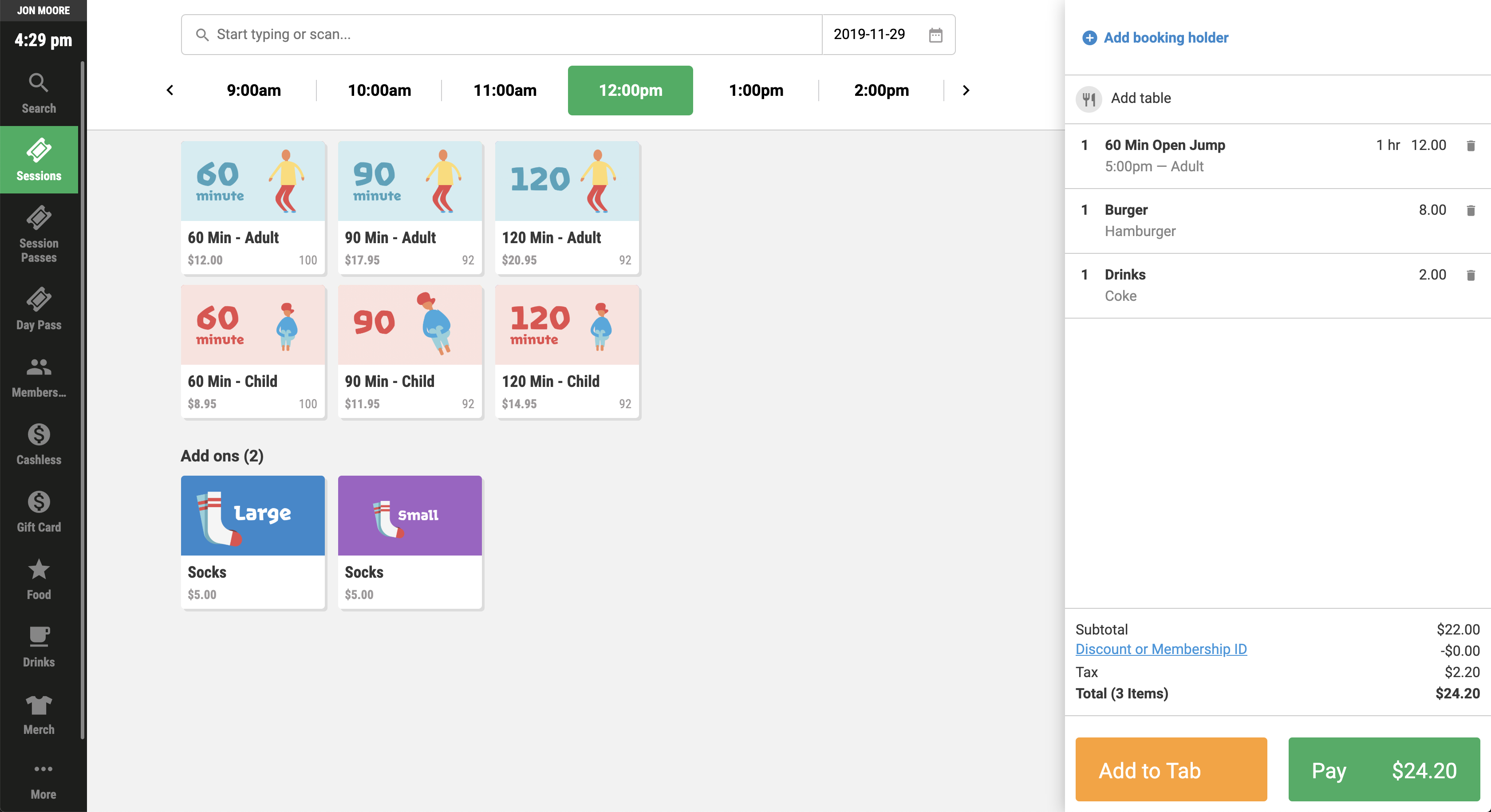 Designed and built to improve the ease and efficiency with which staff members sell session based products, smart menus reducing scrolling, menu switching and the overall number menus per POS device.
It introduces a new session selector at the top of the page which automatically presents the current session allows the Staff Member to scrolls horizontally through session times to view and sell tickets.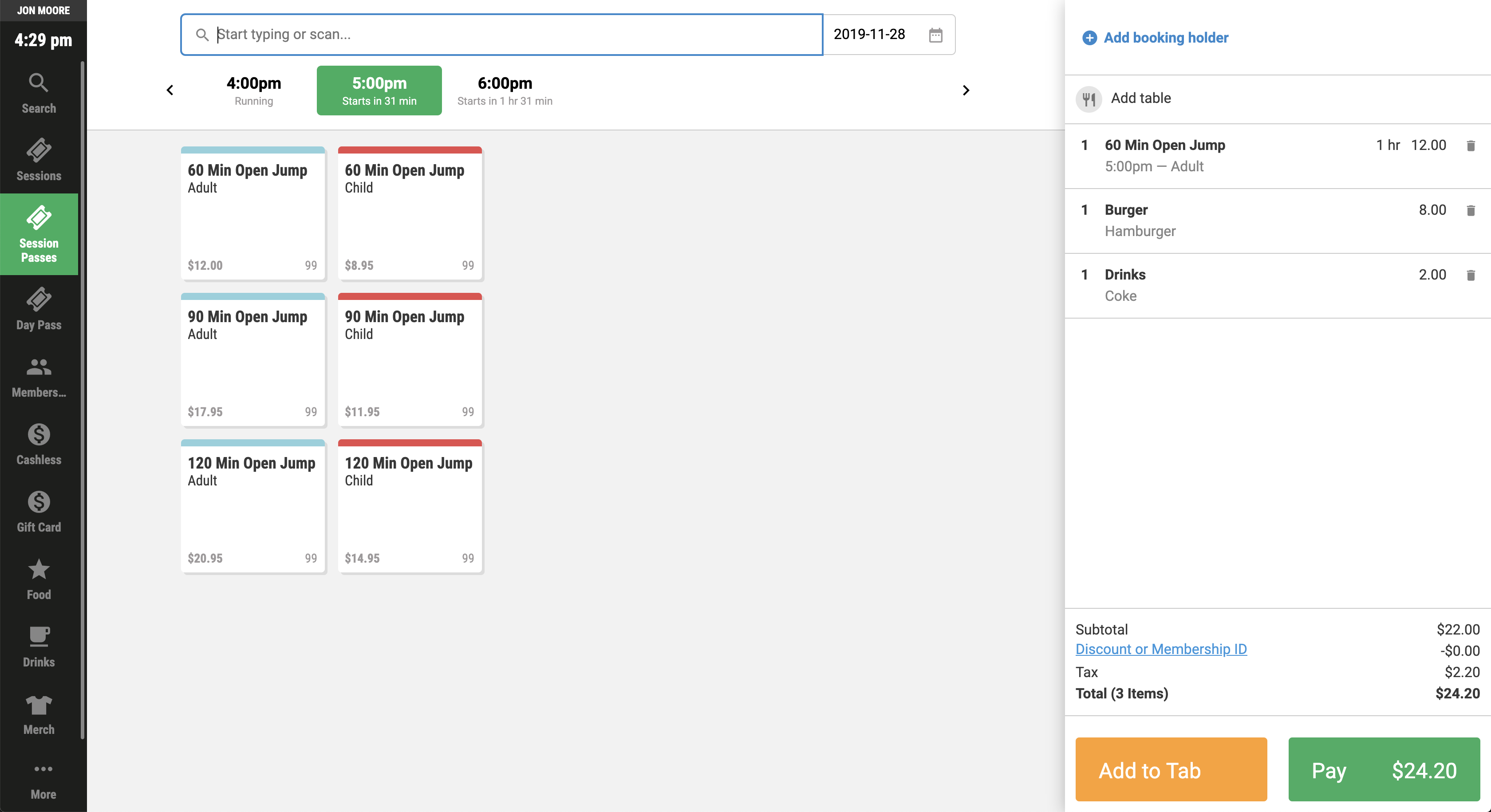 Implementation
Smart menu's have been created with a number of key new functionalities to provide venues with the ultimate flexibility:
Create POS tiles with or without images
Define the colour of titles, override the default Product & Ticket names
Manage the positioning of products
Add them to an existing POS device
Find out more
Read our knowledge base articles to find out more about Setting up a POS smart menu